Taylor Swift Earning Her Doctorate Sparks Strong Reaction From Joe Alwyn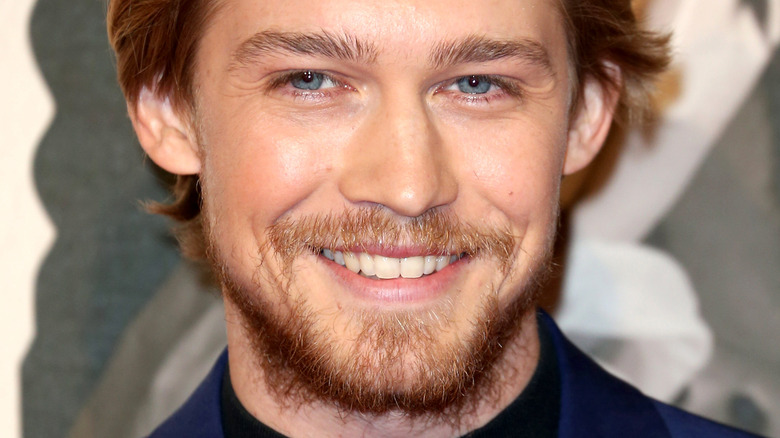 Cubankite/Shutterstock
On May 18, Taylor Swift officially received an honorary Doctor of Fine Arts degree from New York University, per People. At the commencement ceremony, the singer-songwriter gave the enormous crowd a 20-minute speech after she accepted the honor. In addition to thanking all the people in her life, she revealed some of her favorite pearls of wisdom. "Life can be heavy, especially if you try to carry it all at once," she said. "Part of growing up and moving into new chapters of your life is about catch and release." Swift left off with an inspiring message: "Hard things will happen to us. We will recover. We will learn from it. We will grow more resilient because of it."
Although the 11-time Grammy-winner originally planned to attend college after high school, her music career pulled her in a different direction, forcing her to cancel those plans, per an interview with MTV back in 2008. Fortunately, she was still able to fulfill part of her dream of receiving a college degree. In a March press release, NYU explained why they chose to award Swift with an honorary doctorate. "Ms. Swift is one of the most prolific and celebrated artists of her generation," the press release read. It went on to list many of her awards and distinctions, clearly revealing the respect the school has for her.
But Swift isn't the only one celebrating her incredible distinction. Her boyfriend, Joe Alwyn, also has something to say about her accomplishment.
Joe Alwyn's clearly proud of Taylor Swift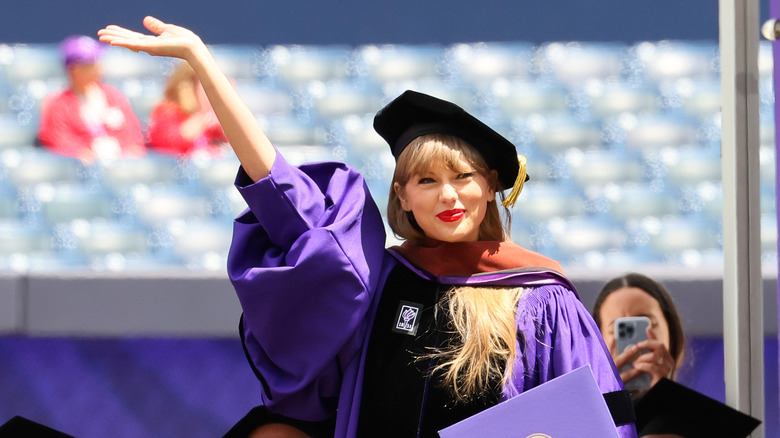 Dia Dipasupil/Getty Images
In a May 18 interview with Extra, Joe Alwyn discussed his reaction to seeing his girlfriend, Taylor Swift, graduate from New York University with an honorary doctorate in fine arts. He gave a simple, but powerful statement that revealed his love and pride: "It's an incredible honor, it's absolutely amazing."
Alwyn and Swift are notorious for not letting the public to see too far into their relationship, per Grazia. In fact, both have abstained almost entirely from posting about the other on social media and they avoid attending red carpet events where they might be photographed together. They also rarely discuss their relationship with the press, except for the occasional interview. In one such interview with The Times in late 2019, the "Conversations with Friends" actor gave a perfunctory response when asked what it felt like to know his girlfriend was writing songs about him. "It's flattering," he said.
The "Enchanted" singer has also dropped some comments about her relationship with Alwyn, including in her 2020 Netflix documentary, entitled "Miss Americana" (via Us Weekly). At one point she revealed, "I was falling in love with someone who had a wonderfully normal, balanced life. We decided together we wanted our relationship to be private." Fortunately, this plan seems to be working for the couple, as they have been together for five-and-a-half years and counting. Coincidentally, this also seems to be Swift's longest relationship to date.