Taylor Swift Gives Rare Comment On Her Relationship With Joe Alwyn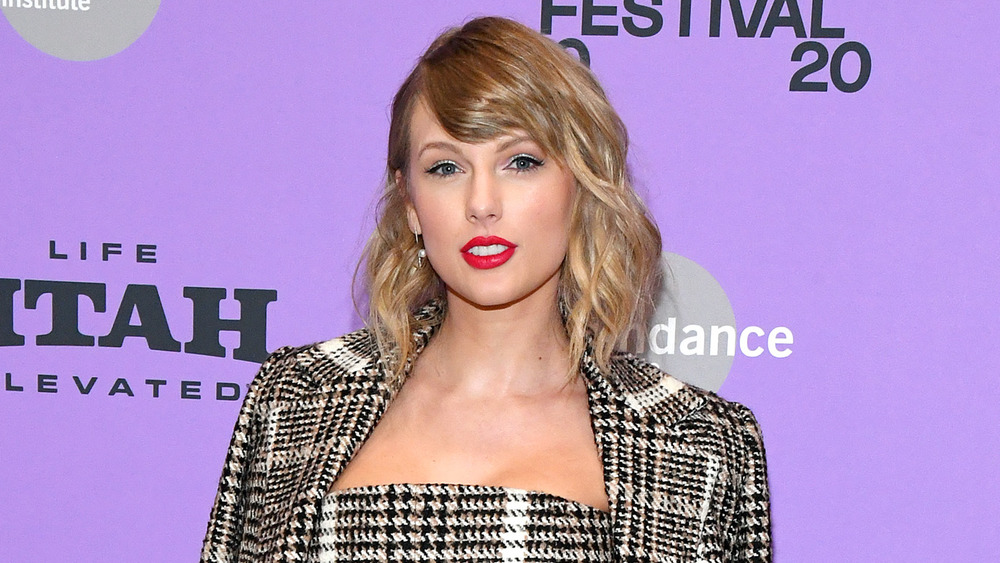 Kevin Mazur/Getty Images
Ever since her very public breakup from DJ Calvin Harris (and that messy feud with Kim Kardashian and Kanye West), Taylor Swift has kept her personal life under wraps. That's why it's even more special when Swifties get a peek into her relationship with British actor Joe Alwyn, who she has been dating since 2016.
Other than a quick glimpse of Alwyn in Swift's 2020 documentary Miss Americana ("I also was falling in love with someone who had a really wonderfully normal, balanced, grounded life," she says about her man in the movie, per The Hollywood Reporter), the occasional paparazzi photo, and a video of him at one of Swift's concerts that floats around Twitter, fans don't often see or hear about the couple. 
To many Swifties' delight, the folklore songstress broke her silence in a rare moment during an interview with Sir Paul McCartney for Rolling Stones' "Musicians on Musicians" series, and she only had the sweetest things to say about her "Lover."
Taylor Swift reflected on her battle for normalcy in her love life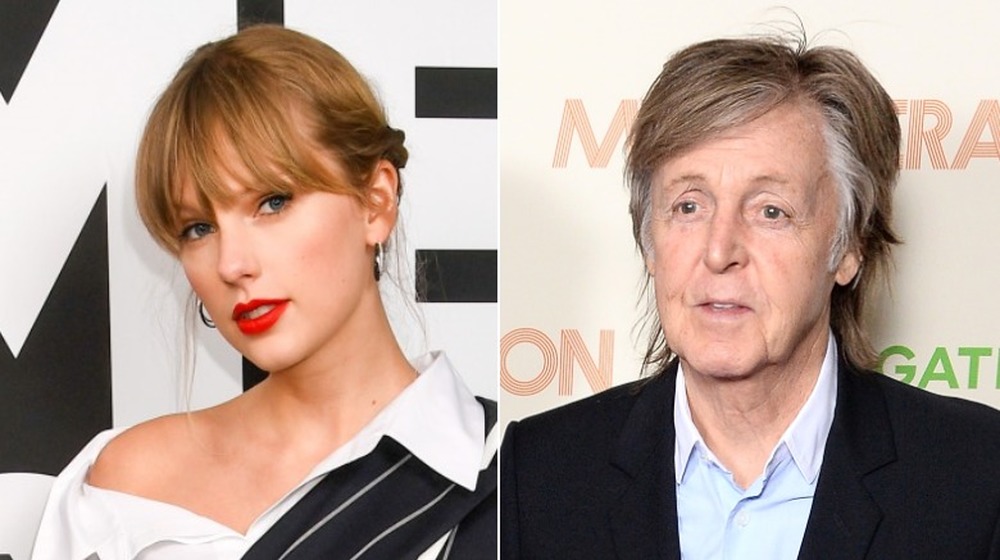 Dave J Hogan, Dave J Hogan/Getty Images
When Paul McCartney praised the folklore song "Peace," it led to Taylor Swift commenting on the normalcy she tries to find in her relationship with Joe Alwyn. "'Peace' is actually more rooted in my personal life," she told McCartney in the Rolling Stone interview. "I know you have done a really excellent job of this in your personal life: carving out a human life within a public life, and how scary that can be when you do fall in love and you meet someone, especially if you've met someone who has a very grounded, normal way of living."
She then reflected on the struggle of trying to maintain a private life while existing in the public eye. "I, oftentimes, in my anxieties, can control how I am as a person and how normal I act and rationalize things, but I cannot control if there are 20 photographers outside in the bushes and what they do and if they follow our car and if they interrupt our lives," she shared.
In response, the Beatles alum asked if Alwyn was at least understanding of the situation, to which Swift replied, "Oh, absolutely." While her "London Boy" has probably given up much of the normalcy Swift adores, he does come from a much quieter life than she, and together, they try to stay as grounded as possible.
'Real life' with Joe Alwyn and Taylor Swift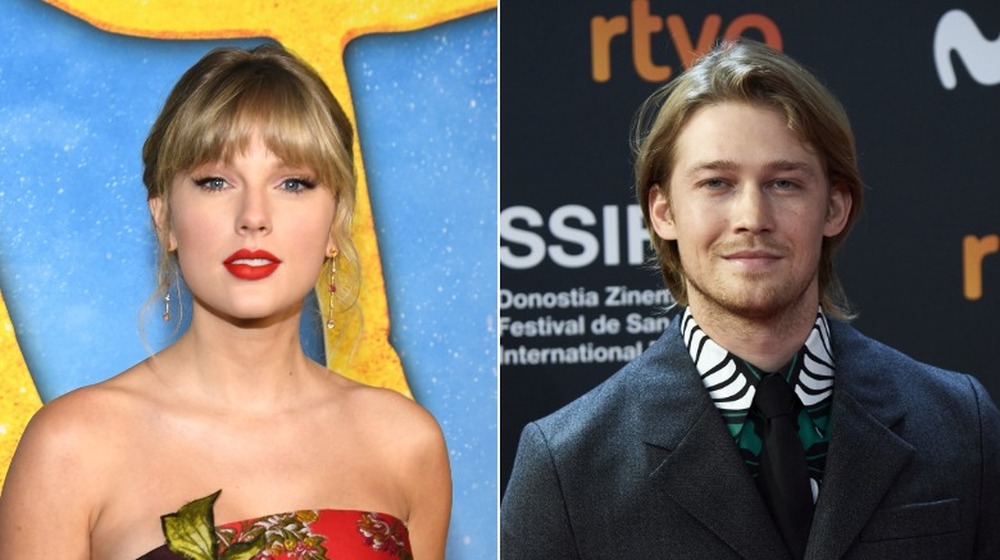 Kevin Mazur, Carlos Alvarez/Getty Images
Joe Alwyn got his big acting break in 2016 when he played the lead character in Ang Lee's Billy Lynn's Long Halftime Walk. By then, Taylor Swift had been an international superstar for a decade, so it's fair to say they had to do some fine tuning to do to make their relationship work. "It's been a readjustment," he told Mr. Porter about becoming a well-known name. That said, the magazine noted that he does not see himself as a famous person.
Swift confessed to Paul McCartney that her relationship indeed has needed some balancing, but she and her beau have made it work. "I think that in knowing him and being in the relationship I am in now, I have definitely made decisions that have made my life feel more like a real life and less like just a storyline to be commented on in tabloids," the Grammy winner explained. "Whether that's deciding where to live, who to hang out with, when to not take a picture—the idea of privacy feels so strange to try to explain, but it's really just trying to find bits of normalcy."
Alwyn is Swift's longest relationship and the secrecy could be their secret to success. A source confirmed to People in 2019 that they are committed to privacy. "Joe loves acting but doesn't want to be a celebrity. They both agree that, for their relationship to keep working, they want to keep things quieter," the tipster said.