NASCAR's Kurt Busch's Divorce Takes A Dramatic Turn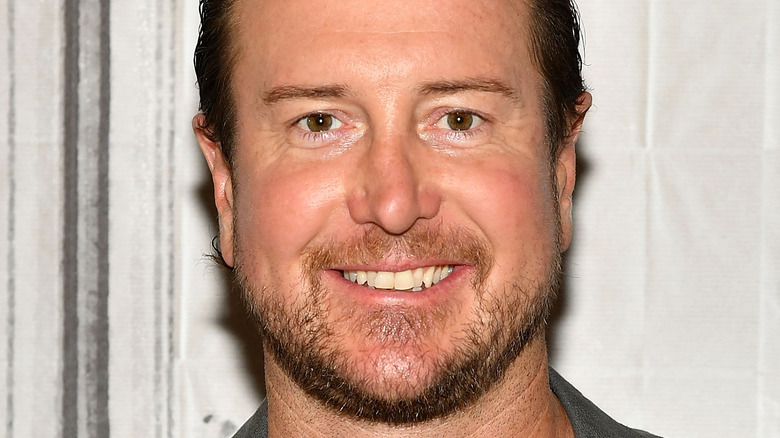 Slaven Vlasic/Getty Images
Kurt Busch earned a major win in his career, but a devastating loss in his marriage. Busch is a legendary NASCAR driver who has been racing for more than two decades, per Beyond The Flag. In 2002, the Las Vegas native won his first NASCAR Cup Series race and from then on, he continued to take home several record-breaking wins with various racing teams, per NASCAR. According to NBC Sports, Busch just scored another big moment in his career after coming in first place on May 15 at Kansas Speedway with the 23XI Racing team, an auto racing organization founded by Michael Jordan. 
"This is 2XI, this is our first win for the 45 car with the Jordan brand on the hood. I mean, I feel like I had to play like the GOAT, race like the GOAT," he told Fox Sports in his post interview. "It's the most gratifying to work from the ground up with a brand new car number."
Busch may be at the height of his career right now, but life at home, on the other hand, has hit rock bottom. Just days before his Kansas win, his wife Ashley Busch filed for divorce in Florida, per TMZ. And, instead of things getting better, they have just gotten worse.
Ashley's bombshell claims about Kurt Busch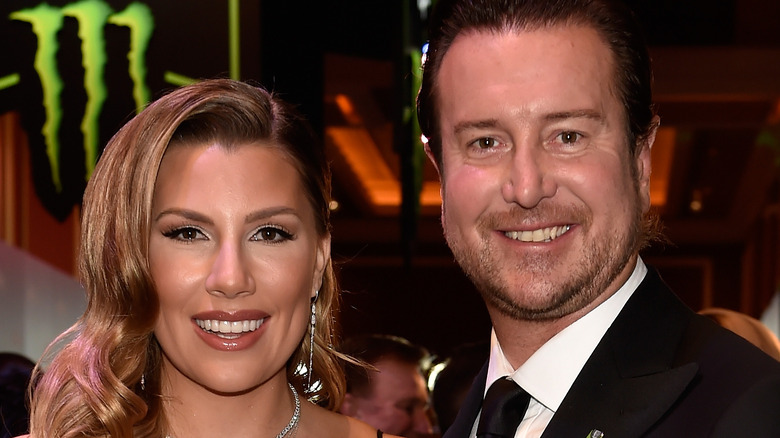 David Becker/Getty Images
Ashley Busch alleged in court documents obtained by E! News on May 18 that her marriage to Kurt Busch was "irretrievably broken" and that her partner "committed a tortious act." In her filings, Ashley stated that in April, Kurt denied her financial access to their "joint banking account, credit cards and all other forms of support." In addition, she claims her husband is giving her the boot and that she has until the first week of June to leave their family home. While Kurt has yet to deny those accusations, he has however confirmed the divorce.
"I am heartbroken to confirm that my wife Ashley and I are working to dissolve our marriage," he said in a statement obtained by People. "Divorce is a personal and private matter and I hope our privacy will be respected." 
According to the outlet, Kurt and Ashley began their romance in 2015 and dated for two years before getting married in January 2017. The couple had just celebrated their five year wedding anniversary in February before ultimately taking the final lap on their marriage.