The Truth About Pat Sajak's Political Views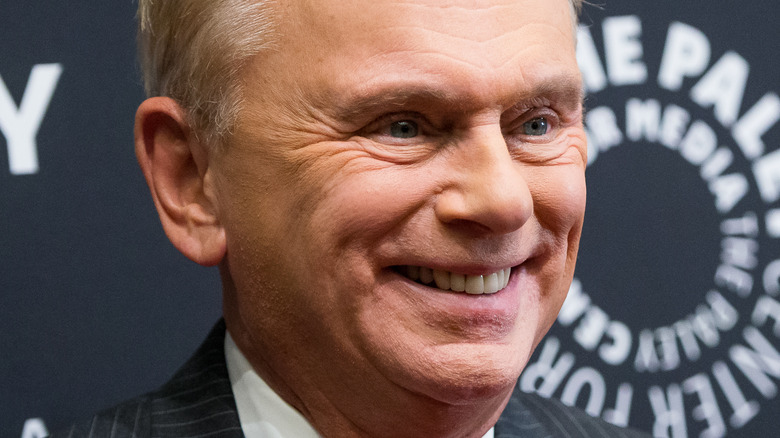 Mike Pont/Getty Images
Pat Sajak is one of the most recognizable faces on television, having hosted the popular game show "Wheel of Fortune" since 1981, longer than any other game show host in American history. In fact, he will continue hosting duties for "Wheel of Fortune" until at least 2024, when he will be 77 years old. However, despite Sajak's widespread recognition among American television audiences, many viewers may not know the truth behind Sajak's political views. 
Theoretically, Sajak's longtime career on television would speak to a flawless track record among audiences free from drama. However, that has proven not to be the case. Given his lengthy career in the public eye, Sajak has inevitably caused controversy with both his outspoken political views and behavior on screen. This has been a result of noteworthy comments he's made about a number of dicey political topics, including climate change. So, what are Sajak's political views exactly?
Pat Sajak is a very conservative Republican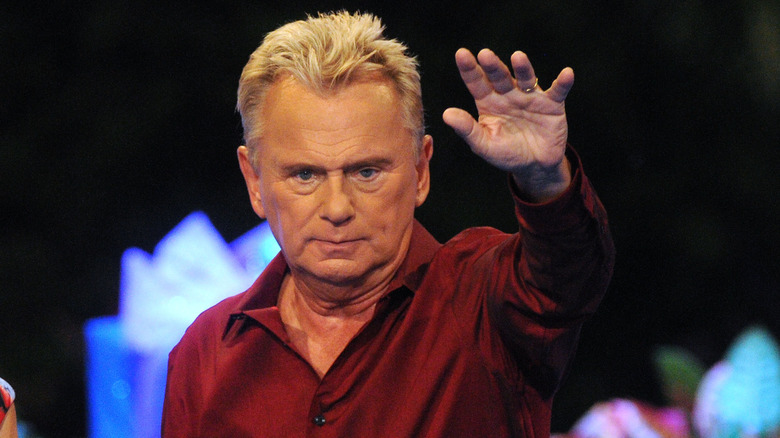 Gerardo Mora/Getty Images
Given the nature of his career as a lighthearted game show host, many viewers of "Wheel of Fortune" may not know much about Pat Sajak's personal or political views. The truth is, the Chicago native is a deeply conservative Republican. For instance, he has contributed to a number of conservative-leaning publications over the years, including Ricochet, and according to Salon, Human Events. One such article written by Sajak in 2010 was titled, "Opposed to Obamacare? Then You Must Be a Racist," in which he advocated against the newly signed Affordable Care Act. 
In addition, according to The New York Times, Sajak is one of the financial backers of Young America's Foundation, a conservative youth organization which has funded conservative speakers on college campuses before. Among the group's alumni are former United States Senator and Attorney General under Donald Trump Jeff Sessions, as well as Trump's controversial White House advisor, Stephen Miller. 
In May 2020, Sajak also became an outspoken critic of the nationwide lockdowns put in place to prevent the spread of COVID-19. "When a disc jockey or a talk show host or a journalist who is being paid to work from his or her home tells people who can't work, pay bills or pay their rent or mortgage to 'Stay home and be careful because we're all in this together,' it's okay to question the premise," Sajak wrote on Twitter at the time, per the New York Daily News. 
Pat Sajak claimed he was 'joking' about controversial climate change take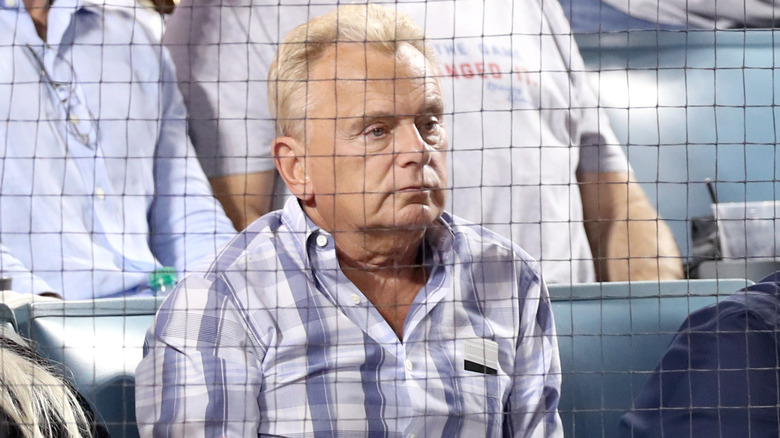 Jerritt Clark/Getty Images
Tweets about the coronavirus lockdowns are not Pat Sajak's only controversial political posts. Sajak has also been known for provoking controversy on Twitter over the years, though he has since deleted many of his most eyebrow-raising tweets. Despite this, Vice has written an article documenting many of them, including several implying climate change denialism. 
In May 2014, according to CNN, Sajak tweeted, "I now believe global warming alarmists are unpatriotic racists knowingly misleading for their own ends. Good night." (He later claimed, per CBS News, "Of course, I was joking.") A few weeks before, per Vice, Sajak mocked liberals generally, and specifically former Vice President Al Gore, known for his longtime activism against climate change. He tweeted, "My interest in Al Gore's pronouncements could fit into a gnat's navel & still leave room for a Liberal's sense of humor." Around that same time, while many on the left were advocating for decreasing consumer usage of plastic shopping bags, he advocated for grocery store shoppers to "[grab] bunches of those plastic produce bags and taking them to [the] checkout stand."
In a May 19, 2014 tweet, he apparently also mocked climate change activists, comparing them to children who believe in the Tooth Fairy. "Even though I told him it was settled folklore," Sajak tweeted (via Vice), "my young nephew remains a Tooth Fairy denier. (Those kids today!)" Well, although several of Sajak's tweets have since been deleted, the truth about his political views cannot be hidden, as the man seems simply too outspoken.