Fergie Says Her New Album Is 'Autobiographical'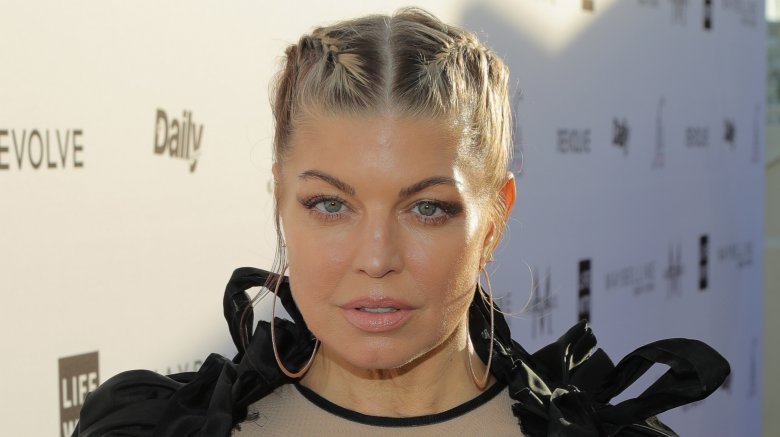 Getty Images
The singer's upcoming album will be an emotional ride.
Fergie opened up about Double Dutchess on Wednesday, Sept. 20, 2017 during an exclusive interview with Us Weekly. "There's a few emotional songs on this album. I mean, I cry in a couple of the videos, so there's definitely tears that were let out," the "Big Girls Don't Cry" hitmaker revealed. "Two of the emotional songs are 'Love is Pain' [and] 'Save it Till the Morning.' Those are ones that I definitely tear up in the video."
"It went deep," she continued. "A lot of them took very much from autobiographical experiences and the video and visuals got to play with larger than life, movie magic. It's a lot of hard work." Fergie found musical inspiration in her "life," she said, adding "so many different subject matters, visuals, experiences. It was just kind of organically going through whatever I was feeling and just making that happen. Being in the moment."
In addition to focusing on new music, Fergie recently announced her divorce from husband of eight years Josh Duhamel, 44. The two married in January 2009 and share one child, four-year-old Axl. They amicably split up earlier this year. As the "Fergalicious" singer told Entertainment Tonight this week, she has "so much love" for her ex, adding "we're just not a romantic couple anymore." Heading into this new chapter of her personal life and career, Fergie said she aims to focus on "touring, bringing the family, and enjoying Axl every year," and making "sure that life is balanced."
As Nicki Swift previously reported, the 42-year-old's long-awaited follow up to her 2006 solo debut will finally hit shelves on Friday, Sept. 22. She made the exciting announcement via Twitter in August, and said the new record will be a "visual experience." While we're already familiar with three songs off the album — 2014's "L.A. Love" and her 2016 singles "MILF $" and "Life Goes On" — the pop star teased the entire track list through a series of GIFs.
While we wait for the singer's sophomore effort to drop, catch up on everything Fergie's been up to lately.