The Real Reason Carrie Underwood Canceled Her American Idol Finale Performance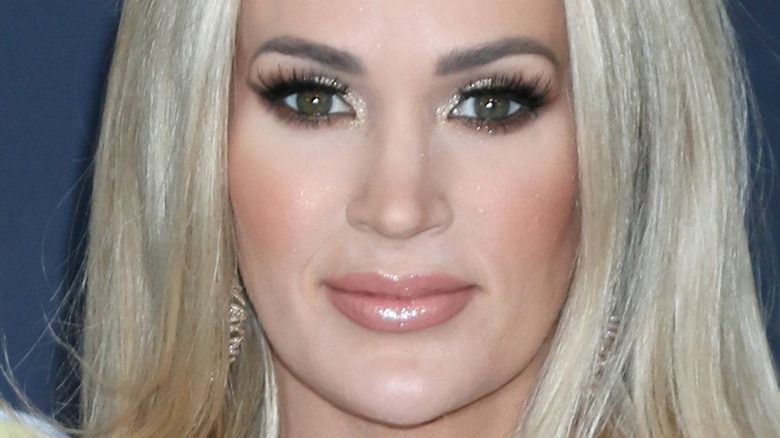 Kathy Hutchins/Shutterstock
If you tuned in to the "American Idol" Season 20 finale on May 22 to see Carrie Underwood — one of "Idol"'s most successful exports — perform, you were probably left disappointed. On May 15, People confirmed that Underwood would join a star-studded line-up of artists on the last show of the season, revealing she'd perform on the same stage as the likes of Michael Bublé and the show's superstar judges, Katy Perry, Luke Bryan, and Lionel Richie.
The announcement came after Underwood made it very clear she's still dedicated to the show that made her a household name, appearing on the ABC series to mentor the final five contestants. The star joined forces with the hopefuls in Las Vegas where she'd been performing her "Reflection" residency and even got sentimental as she celebrated a whopping 20 years since the talent search first hit our screens. "I think people love it because it is the gold standard. It's the OG," Underwood gushed of the show. "'American Idol' is the show that has created legitimate, successful artists in the business."
But while Underwood was supposed to be there to show off just how successful and talented "Idol"'s winners really are, it was announced at the top of the show that she wouldn't be performing after all. So, why did the "Ghost Story" singer really cancel her appearance at the last minute?
Carrie Underwood's Covid exposure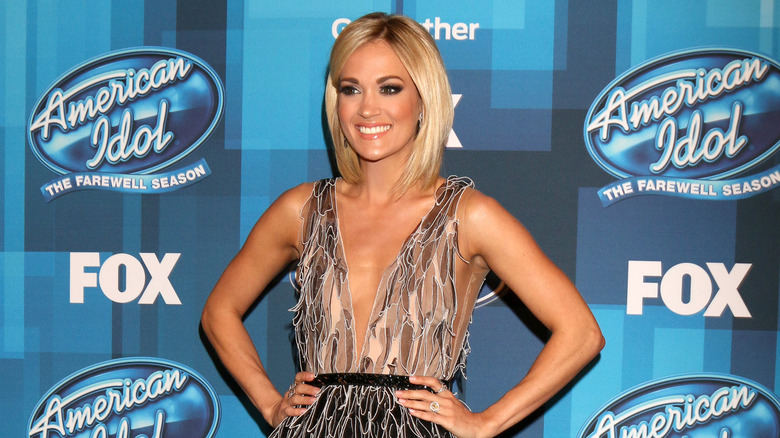 Kathy Hutchins/Shutterstock
Carrie Underwood had a legitimate reason from skipping out on her scheduled "American Idol" performance, as safety concerns kept her away from the stage. Host Ryan Seacrest confirmed Underwood had canceled her performance, saying (via Taste of Country), "There was a COVID exposure within Carrie Underwood's group. So following protocol, she is unable to perform tonight. Sad, but you can check her out on her tour, 'Denim & Rhinestones.' That tour coming this fall. So, go see her."
Naturally, fans were pretty disappointed by her absence and also sent their well-wishes on social media. "@carrieunderwood bummed you're not going to be on Idol, but hope you're healthy and whoever is sick gets better soon," one person tweeted. Another wrote, "So bummed that you were not able to perform on Idol tonight but your health is more important. Hoping you're ok."
Underwood hasn't spoken publicly about her canceled performance, but shared an adorable Instagram snap of her sons, Isaiah and Jacob, rocking matching jackets from her Las Vegas residency just a few hours before the news broke. It's not known if Underwood is vaccinated against COVID-19, though her husband, Mike Fisher, made it clear he stood by football star Aaron Rodgers in November 2021 after he made it clear he did not plan to get the vaccine right away. "I believe in the freedom to choose what we put in our bodies and the freedom of conscience," Fisher wrote on Instagram, with Underwood liking the post.