The Violent Incident Ezra Miller Once Had With A Fan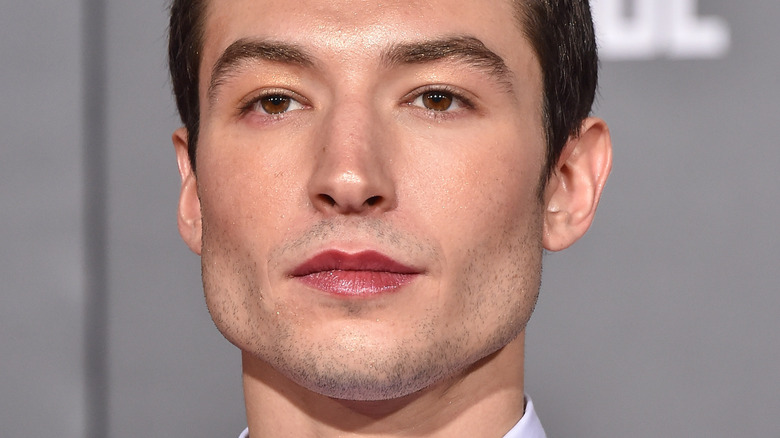 DFree/Shutterstock
Ezra Miller wowed audiences with their superheroics when they donned tights to portray the Flash in "Justice League." But does "The Perks of Being a Wallflower" star harbor a dark side when it comes to their personal life?
Some of Miller's off-screen antics have been controversial, to say the least. There was that time they got pulled over for possession of marijuana in 2011, according to New York Magazine. They also went to extremes portraying the chilling sociopath Kevin in 2011's "We Need to Talk About Kevin," even cutting off contact with their own mother. "I didn't want to impose any Kevin on my actual mother," they said, according to Vogue.
But artists are known for being quirky (and marijuana is now legal in many states). However, one violent incident with a fan paints Miller in a dark light. In 2020, the "Fantastic Beasts" star appeared to violently choke-slam a woman on Twitter.
Ezra Miller was removed from a bar for allegedly assaulting a fan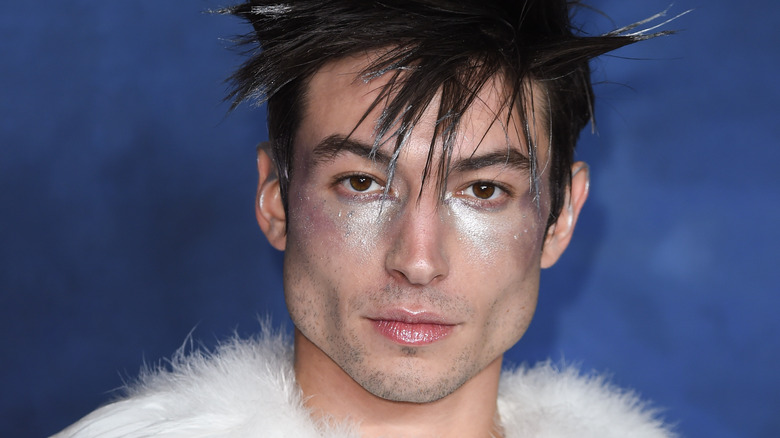 Featureflash Photo Agency/Shutterstock
Ezra Miller has always had an unorthodox relationship with their fans. Back in 2017, Miller shocked one fan by planting a big smooch on his lips during a Comic Con encounter. According to TMZ, the fan asked Miller if they had been drinking and asked to smell their breath. In response, Miller kissed him, garnering a shocked reaction.
But, while that encounter elicited a few gasps, Miller had a much more extreme encounter at a bar called Prikið Kaffihús in Reykjavik, Iceland. According to Variety, the Hollywood star encountered a few "pushy" fans at the bar. Jokingly, a woman looked ready for a play fight with the celebrity. In response, Miller asked, "Did you want to fight?" before following up with a choke-slam to the ground. In video of the altercation, viewers can hear one person yell, "Whoa, bro!"
Based on the video alone, it's unknown if Miller had been doing a skit or not. But according to ET Canada, the fight was all too real. In fact, the star ended up being escorted off the property as a result. Another bar patron claims that Miller spit on them and members of the staff, as well. Unfortunately for Miller, it wouldn't be the last time they appeared in the news for seemingly bad behavior in the company of fans.
Ezra Miller also got arrested in Hawaii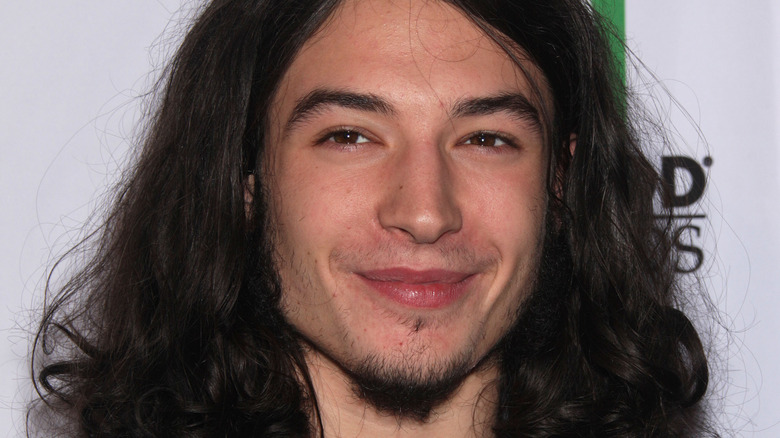 DFree/Shutterstock
Fast forward to 2022, when Ezra Miller should be the toast of Hollywood with the latest "Fantastic Beasts" sequel and "The Flash" on its way. But the actor garnered more controversy for themselves after being arrested twice in Hawaii. In April, Ezra Miller was arrested for disorderly conduct and harassment after another incident at a bar. According to Variety, Miller "grabbed the microphone from a 23-year-old woman singing karaoke and later lunged at a 32-year-old man playing darts."
According to People, a local couple bailed Miller out of jail after the incident and allowed them to stay at their house. But the couple alleged the actor then burst into their bedroom that night and threatened the couple's lives. The couple filed a temporary restraining order against Miller but dropped the order two weeks later.
A few weeks after that, Miller was arrested again for assault after an incident at a private residence in Pāhoa. Miller allegedly threw a chair, hitting a 26-year-old woman in the head, according to Variety. It's unknown what kind of hit Miller's career may take as a result of the controversy.