What Nicola Coughlan Was Doing Before Bridgerton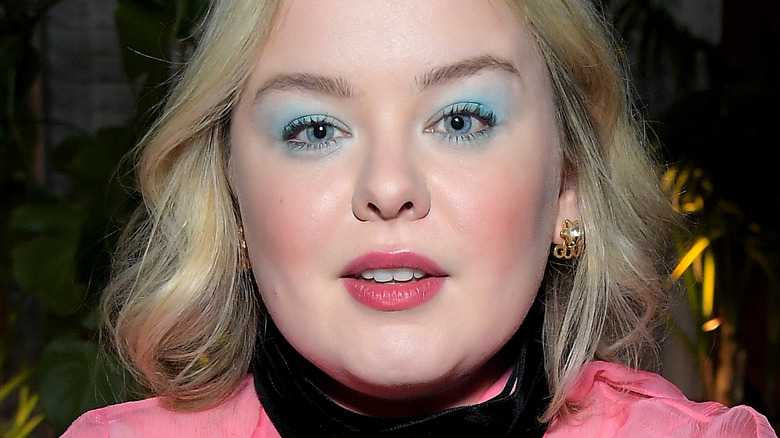 Charley Gallay/Getty Images
Everyone now knows Nicola Coughlan for her breakout role as Penelope Featherington on the Netflix hit, "Bridgerton." According to Deadline, a record-breaking 82 million households watched Season 1, making it the streaming platform's fifth biggest launch in history. And Season 2 of "Bridgerton" topped that! According to Variety, the show's second season brought in 251.74 million viewing hours in its first seven days. It's now Netflix's most-viewed English-language TV series.
"I think sometimes people just need an escape, an escape from the darkness," Coughlan said during an interview with Parade. "There's no cynicism in Bridgerton; it celebrates love and romance in a way that I think we haven't seen on TV in such a long time. I feel like joy has a lot to do with its broad appeal."
Prior to becoming a "Bridgerton" fan-favorite, Coughlan appeared in several minor roles, like "The Phantom Cnut," "Summer of the Flying Saucer," and "Doctors," to name a few, per IMDb. Although she has aspired to be an actor since the age of four, her journey to success hasn't always been easy. 
Nicola Coughlan worked several odd jobs before becoming an actor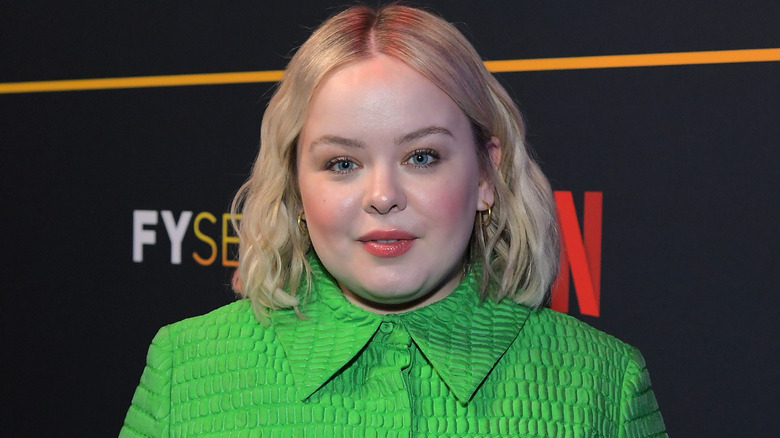 Charley Gallay/Getty Images
During an interview with The New York Times, Nicola Coughlan opened up about how difficult it was to break into the industry. Coughlan revealed she had to take several odd jobs — like selling makeup, serving frozen yogurt, and working at an optician's office — just to make ends meet. The Irish actor recalled going to hundreds of auditions in an attempt to land just one role, but was unsuccessful every time. 
"It was like, Oh, the dream died," Coughlan said. She admitted she had to move back home several times because her bank account dropped to "double digits." But she never gave up and her best friend, Camilla Whitehill, never stopped believing in her. "She did have some awful — like, truly, truly awful — part-time jobs that were depressing as hell," Whitehill told The New York Times. "But I never really doubted her."
In the early 2000s, she achieved some success after she lent her voice to the television animated series "The Fairytales," but it was temporary. "I think a lot of people think they would like to be an actor, but unless it really truly makes your heart happy, I would not do it," she said during an interview with Belfast Telegraph. "There is a lot of rejection, an awful lot." However, Coughlan is a living testament to the fact that, when something's meant for you, no one can take that away. 
Starring in Derry Girls changed Nicola Coughlan's life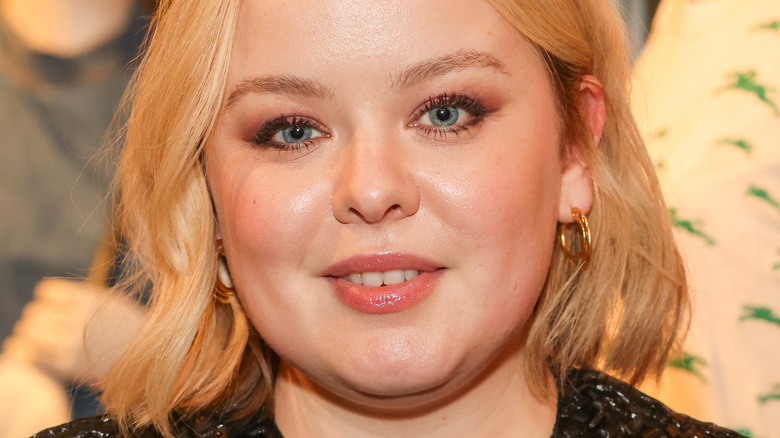 David M. Benett/Getty Images
Nicola Coughlan finally got her big break. According to Harper's Bazaar, the actor landed a lead role in "Jess and Joe Forever," a play based in London, after replying to a casting call she found on Twitter. In 2017, she then starred as Clair in "Derry Girls," a teen comedy series centered around a Catholic girls school setting. Landing a role in "Derry Girls" changed the trajectory of her life and career.
"I couldn't have kept going if I didn't have such an insane love for acting," she told the outlet. "I knew it was worth fighting for." The show ended up being a massive success and Coughlan started to finally get some recognition for her work. In 2020, she got the biggest gig of her life after landing a role in the Netflix hit series "Bridgerton," per IMDb. 
Because this was a once in a lifetime opportunity, Coughlan feared she wold get fired. "I was just terrified to get fired because I couldn't believe my luck at getting the job," she told "The One Show" (via Us Weekly). "I said, 'Yes, absolutely.' If they were like, 'You have to wear a giant clown suit,' I would have been like, 'I would love that, yes please.'" Instead she has become a fan-favorite and is well on her way to the top.