RHONJ's Frank Catania Reveals Where He Stands With Dolores Catania's Boyfriend Paulie Today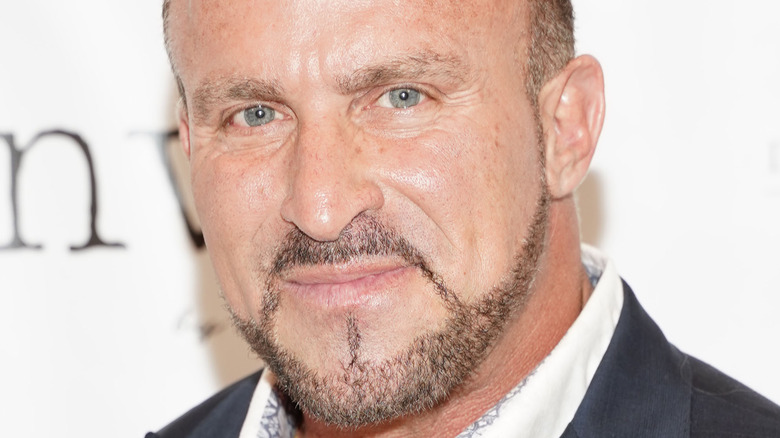 Manny Carabel/Getty Images
Dolores Catania captured the attention of "Real Housewives of New Jersey" viewers with her unique relationship with ex-boyfriend David Principe. The reality star's ex was a doctor who spent most of his time working and as a result, he was often absent from events in Catania's life. The couple had two very separate schedules and after dating for years, a major commitment was never made on Principe's end. Eventually, they naturally grew apart and split up.
"As you know, David was married to his work," the "RHONJ" star told Page Six. "But I needed more, I knew I deserved more and so, ultimately, I had to make a change." She explained that Principe was never really interested in doing the things that she wanted to do, so she ended up doing them alone as a result. "I did like having that independence, but that's not a relationship. A relationship is between two people," she explained. "If I was going to be alone and do things alone, then I might as well just be alone. I felt alone."
Following her break-up with Principe, Catania was introduced to a new man, Paul Connell, by a mutual friend. Connell is an Eco Electrical Services CEO and works in New York City. A source told Us Weekly in December 2021 that she is very happy with Connell and that the two have a lot in common. So, what does Frank Catania think?
Frank Catania changes his mind on Dolores' new man
As "Real Housewives of New Jersey" viewers know, Dolores Catania is extremely close with her ex-husband, Frank. Despite their romantic relationship ending over two decades ago, the exes have maintained a very strong friendship. During the Season 12 RHONJ reunion, Frank revealed that he and Paul Connell, Dolores' new boyfriend, don't see "eye to eye" on things and even jokingly referred to him as Buzz Lightyear, per The Daily Dish. However, during a May "Watch What Happens Live" after-show, Frank gave an update on his relationship with Dolores' new man.
"Since the reunion... I'm happy to say that Paulie and I have definitely, without a doubt, made some headway," Frank revealed. "Paulie and I have spoken. Paulie and I have joked around a little bit and, hopefully, he's opening up more and I'm accepting him more."
Things appear to be going well between Dolores and Connell, so Frank appears to be warming up to the new man in his ex-wife's life. The couple continues to post together on social media and have been traveling together in recent months. The reality star also recently introduced Connell during an on-screen interview with Page Six and revealed that she "loves everything about him." When asked if the two have chatted about an engagement yet, Connell quipped, "There's a lot of good things coming." With Frank's blessing and what appears to be undeniable chemistry, the future seems bright for this couple.