Why Lala Kent Kept Her Relationship With Randall Emmett A Secret For So Long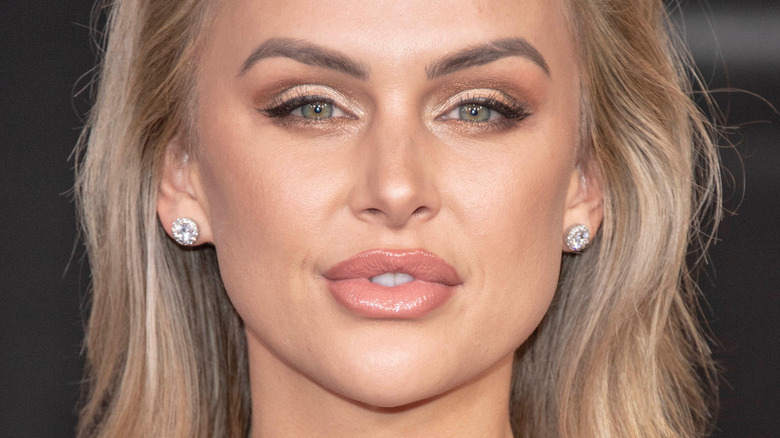 Eugene Powers/Shutterstock
Lala Kent, a fan-favorite on Bravo's "Vanderpump Rules," went through a very public breakup with boyfriend Randall Emmett, as reported by Page Six. The Hollywood producer began dating Kent several years ago, shortly after she made her debut on "Vanderpump Rules." The couple eventually went public with their relationship on social media in 2018, according to Us Weekly. However, Kent was exclusively dating Emmett for years before they made things public. In fact, she was keeping the identity of her boyfriend a complete secret both on and off the show. She often referred to him as "my man" and never revealed his name or occupation while filming.
Eventually, once Kent was able to reveal her love for the producer, she opened up to Entertainment Tonight about the experience of keeping their relationship a secret in 2018, "I was nervous, just because of all the hate that I've gotten in the past ... I still enjoy that little bit of privacy that we have, as much as I'm so liberated by the fact that I can talk about him and our relationship," she said.
At the time, the pair decided to keep their relationship under wraps for a few reasons. However, viewers were confused and unsure why Kent was unable to reveal the real name of her mystery man. She was very protective of his reputation and constantly defended him on the series even when he was strictly referred to as "her man." 
Lala Kent didn't want Randall Emmett's infidelity to define their relationship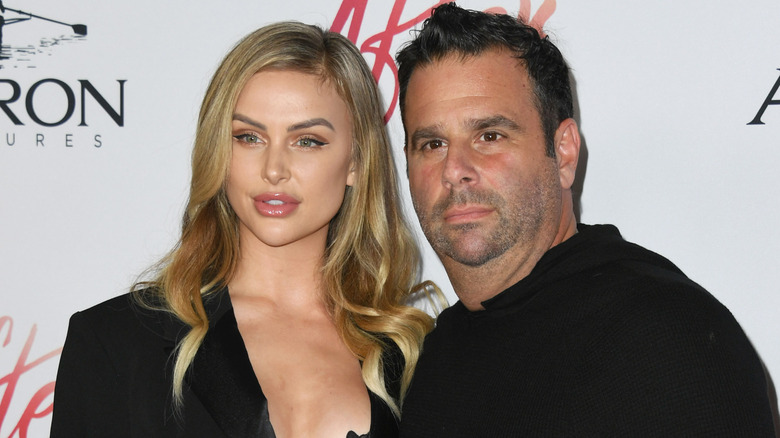 Jon Kopaloff/Getty Images
It seems as though you lose them how you get them, especially in this situation. Randall Emmett did not want his identity revealed on "Vanderpump Rules" because he was still legally married to his then-wife Ambyr Childers, who he allegedly left to pursue a relationship with Kent, according to Page Six. Kent was often called "the other woman" on "Vanderpump Rules" and did not want that to become the basis of their relationship once it became public. Despite a rocky beginning, Emmett proposed to Kent in 2018 and things appeared to be going well for the couple. They announced that Kent was pregnant with their first child in September 2020 on the reality star's podcast "Give Them Lala" (via E! News). Their daughter Ocean was born in March 2021.
During the Season 5 reunion of "Vanderpump Rules," Kent denied dating a married man, saying, "I'm sorry that I'm not going to put my relationship on the forefront — ever," adding, "I also don't have the right to speak about someone else's life on national television when they did not sign up for this — and I am leaving it at that" (via E! News). 
She often gushed about her former fiance on Instagram and the couple appeared more in love than ever at the "Midnight in the Switchgrass" premiere back in July 2021. In an Instagram Story, Kent called Emmett her "soulmate," "baby daddy," and "life partner" (via People). But despite how everything seemed, Emmett was living a double life. 
Randall Emmett has a history of cheating on his significant others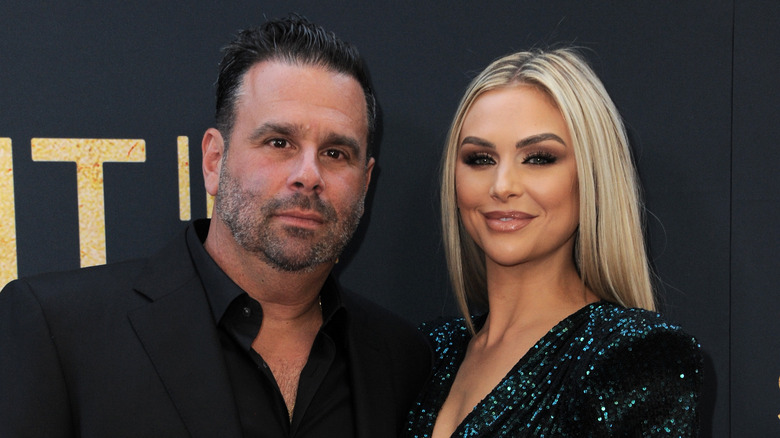 Tinseltown/Shutterstock
Looking back on the situation, Lala Kent truly regrets breaking Randall Emmett and Ambyr Childers' family up. The former couple share two daughters. Following her breakup with the producer, the reality star called the circumstances of how she met Emmett "gross" and "messy" during a segment on "Watch What Happens Live" (via Page Six). After photos surfaced that proved Emmett was cheating on Kent in Nashville, Page Six reported that she ended their relationship and called off the engagement in October 2021.
As a source told Us Weekly at the time, "Randall did not want to split but it was Lala's decision. The trust is gone," the insider continued, "He's been trying to win her back. ... For now, she's not wearing her ring and she's truly focused on her daughter and her projects. She's trying to keep everything private."
Kent revealed in March 2022 that she was alone during the majority of her pregnancy with their daughter Ocean, because he was cheating on her (via US Weekly). The reality star revealed that he began an affair with a 23-year-old in March 2021 and that the woman moved into their home just days after their breakup. It appears that keeping secrets was never something new for Emmett and only time will tell what else he has been hiding from the world.