How Much Older Is Randall Emmett Than Lala Kent?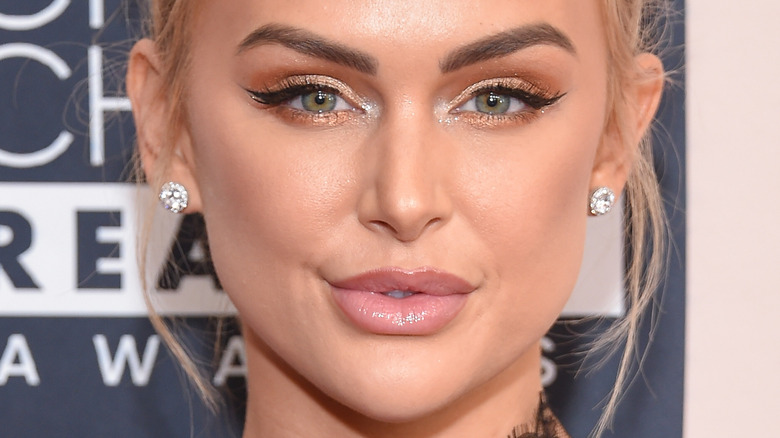 DFree/Shutterstock
If you're looking for an enchanting, romantic story to restore your faith in love, well, you've probably come to the wrong place. "Vanderpump Rules" star Lala Kent and Randall Emmett appeared to have that fairytale kind of love throughout their around six-year-long romance, but things didn't exactly end well for the two, who share a daughter, Ocean, together. In fact, Kent hasn't exactly had the nicest things to say about her former flame in the wake of their 2021 split and hasn't been afraid to let the world know how difficult she found the breakup.
"The only truth I feel that existed in my relationship was me and my daughter Ocean. That is where the truth ended. That is a hard pill to swallow," she shared on her "Give Them Lala" podcast in December 2021. "There are moments [where] I sit here and say, 'How can I go out into the world and trust anybody ever again?' But it's important for me to learn how to do that because I know that there are a lot of women out there that are going through the same thing that I am and it's not right. I have to fight for them. I have to fight for Ocean."
But while it's pretty clear now that Emmett and Kent have their differences, one of their biggest differences was actually their age gap. But how much older is the film and TV producer than his former fiancée?
Randall Emmett and Lala Kent's age gap number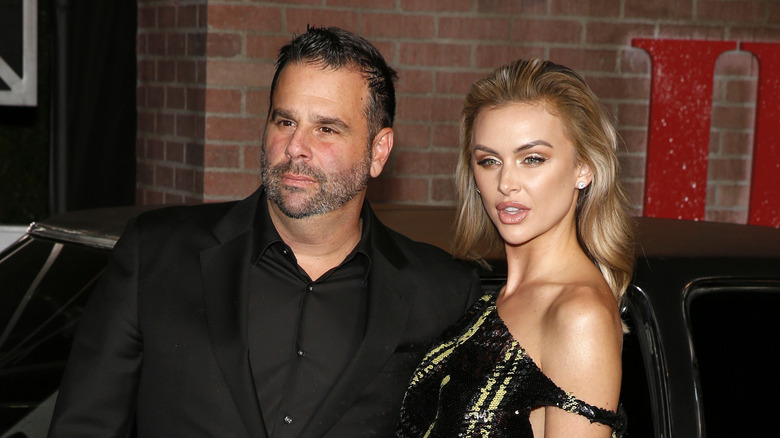 Ovidiu Hrubaru/Shutterstock
Randall Emmett has a few years on his former love, Lala Kent. How many? Well, almost two decades. The two share a 19-year age gap, with Emmett being born on March 25, 1971, and Kent entering the world on September 2, 1990. Kent and Emmett got engaged in 2018, when Emmett was 47 years old and the "Vanderpump Rules" star had just turned 28, as he actually popped the question on her birthday!
Kent didn't mind too much about her love having almost 20 years on her though, admitting more than once that it just didn't bother her. "It really is perfect. I never thought I'd be with someone 20 years older than me and now I get it. Age is just a number," Kent said on Garcelle Beauvais's podcast, "Going to Bed with Garcelle" in 2021. "He has more energy than I do, so I'm actually looking forward to him getting older because I'm like, 'I need you to calm down, a little bit,'" she added.
As for if the reality star would ever date someone so much older than her again in the wake of her and Emmett's split, it sounds like she would — but she's in no rush to see an older man again. Speaking on "Give Them Lala" in March, Kent said she wouldn't be against another 20-year age gap relationship, but was chatting to younger guys as she got back into the dating game.
Did Randall Emmett and Lala Kent's age gap cause their breakup?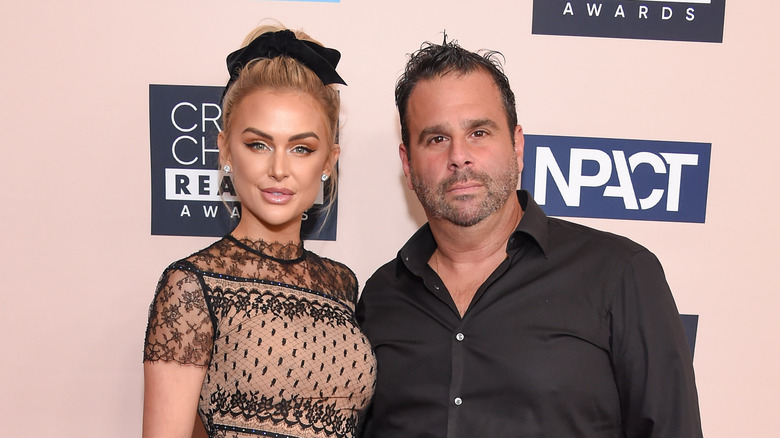 DFree/Shutterstock
Lala Kent has been pretty candid about what she thinks caused the end of her relationship with Randall Emmett, admitting that age may have played a small part. "I had lost myself a lot in that relationship. I met him at a very young age. It was a huge whirlwind. My independence was somewhat taken," she told People in December 2021. But age certainly wasn't the only reason things didn't work out between these two.
Kent opened up during the "Vanderpump Rules" Season 9 reunion in January about seeing photos of Emmett which appeared to show him out with two women, also revealing that she completely lost her trust in her now former fiancé. "I just got the biggest pit in my stomach. I just knew Randall is not who I think he is," she shared, later admitting, "The fact that this man, he knew what he was out doing, and he made me feel safe enough to bring a child into this world. I feel disgusted."
Kent also suggested Emmett may have a thing for younger ladies, accusing him of allegedly cheating on her. "I was alone during most of my pregnancy and for the first 7 months of her life, until the mask fell and I saw who he really was. He started a relationship with a 23 year old in march of 2021- the month I gave birth," she wrote on Instagram, per People.