JoJo Siwa Reveals The Strange Thing Her Mother Wouldn't Let Her Do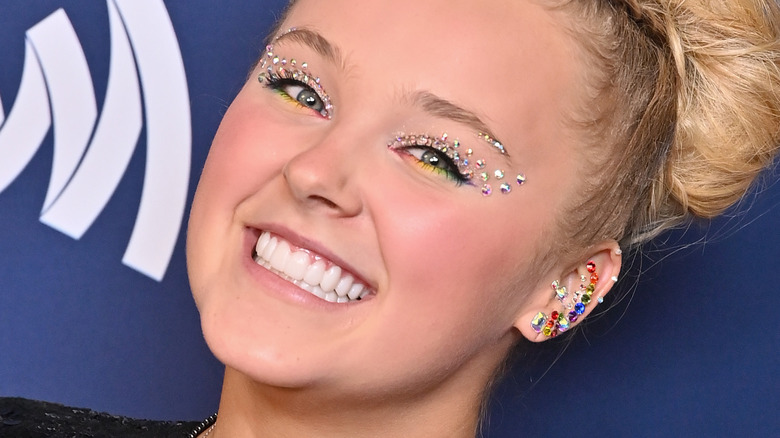 Stefanie Keenan/Getty Images
JoJo Siwa has always fostered a close relationship with her mom, Jessalynn Siwa, but even though they're the best of friends, there are still some things she couldn't get away with.
In an interview with People in 2021, JoJo opened up about how her mom is her role model, and that she admires her for her perseverance. "The thing I admire most about my mother is that when she's right, and when she knows she's right, she doesn't back down," JoJo gushed. "She will stand her ground and she has this famous saying: 'Is this the hill that I want to die on?' And when it's the hill that she wants to die on, she sticks to it and I really admire that." Of course, Jessalynn has also learned a lot of things from her daughter, including how to be true to herself. "The one thing I've learned about social media from my daughter is to put it out there, be yourself," Jessalynn told the outlet. "I remember times when I would say to you, 'JoJo, you don't have to tell the world everything,' and you're like, 'But I love to!' It's really cool because you are unapologetically yourself and you let people just know that you're real."
While there's no denying that they're close, JoJo still makes choices that her mom is opposed to — including cutting her hair.
JoJo Siwa's mom didn't want her to cut her hair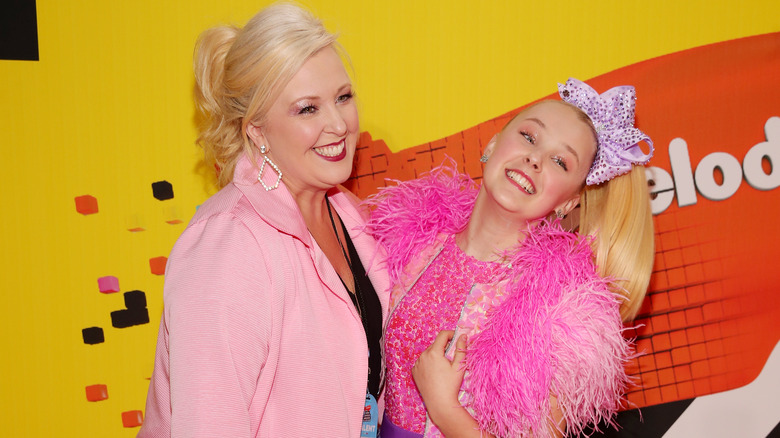 Christopher Polk/Getty Images
JoJo Siwa said she's always wanted to cut her hair, but her mom, Jessalynn Siwa, has always been against it. "I wanted to cut my hair like this since I was literally like 7 or 8," the influencer said in her latest appearance on "The View." When she finally brought it up to her mom, all she got was a resounding "absolutely not."
But JoJo was eventually able to chop her locks when she got older, although it still didn't sit well with her mom. "I made the appointment for the next day — before somebody said no I had to do it," she said, adding that her new pixie cut is "really fun to style." She also said her clothing choices changed after debuting the new hairdo. "It's interesting. I have learned that I like to dress more feminine now with this hair."
JoJo's new hair is starkly different from her signature ponytail, but the former "Dance Moms" star couldn't be happier about the look. "HAPPPPPY," she wrote on Instagram when she showed off her new hair. In a video, she added that she's excited to try out various styles and how she can't stop gushing over the way she looks now. "I mean, it's gonna be different every day as I'm still learning how to do it," she said, per Allure. "It's way different than long hair. It's crazy but... I'm obsessed."