Julia Fox's Resurfaced Comments About Cara Delevingne Take On A Whole New Meaning Now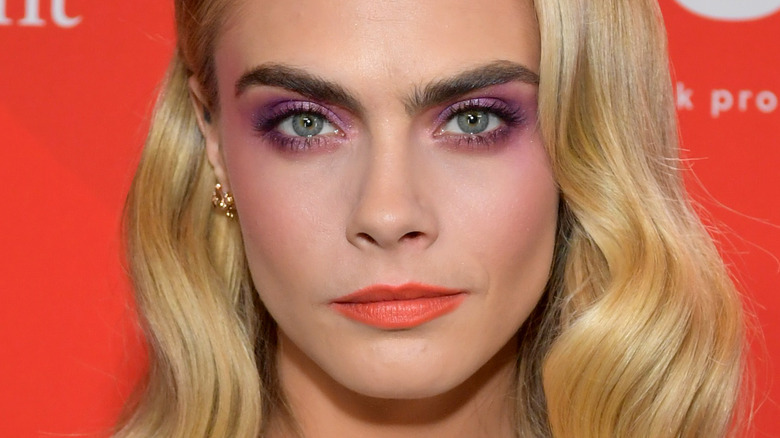 Emma Mcintyre /ama2020/Getty Images
Hate to say she told us so... but she told us so.
Many were a bit bewildered by "Suicide Squad" actor Cara Delevingne's bizarre antics at the 2022 Billboard Music Awards — specifically when she seemingly wouldn't leave "Plan B" rapper Megan Thee Stallion alone, even arguably hijacking her red carpet moment. "Convinced billboard paid cara delevingne to be weird all night just to get people to talk about something cause there is NO way shes that weird on a daily basis," one dumbfounded user tweeted. Meanwhile, another wrote, "These cara delevingne pictures and videos at the billboard awards have me like??????? is she okay?????" Still, another user was adamant that Delevingne's award show hijinks were prime entertainment, tweeting "Cara Delevingne actually being the best part of the billboard awards lmao."
But now past comments from none other than "Uncut Gems" star Julia Fox (read: Uncah Jams) have resurfaced, suggesting that director Josh Safdie's muse may have been onto something well before anyone else was — particularly when it comes to Delevingne's outlandish behavior at public events.
Julia Fox called Cara Delevingne's behavior 'thirsty'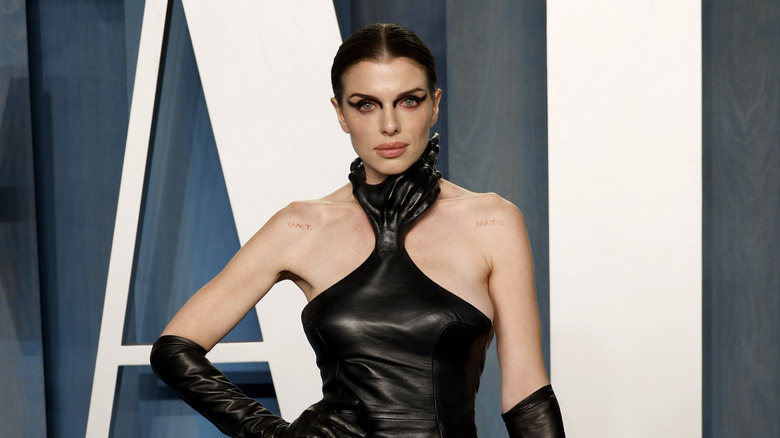 Frazer Harrison/Getty Images
Actor and model turned podcaster Julia Fox mentioned it all!!!
During a November 2021 episode of their "Forbidden Fruits" podcast Fox and her co-host Niki Takesh discussed their very own strange encounter with model and actor Cara Delevingne. According to the podcasting duo, they were in attendance at a party where rapper Azealia Banks performing when things took a turn for the worse. "We look to the side of the stage, we were, like, up close in the front," Takesh recalled. "And we see this person, like, trying to keep push past, pushing past security," Fox chimed in. "And we realized it was Cara Delevingne," Takesh revealed. "We realized very quickly that Cara is wasted," Fox alleged. The podcasting duo went on to say that after several attempts Delevingne finally made her way up on stage while Banks was performing and even stole her mic from her. According to Fox Delevingne's behavior was "thirsty." She added, "I could tell by Azealia's face, she was like over it. She was like, 'OK, let me have my moment.'"
It should be noted, however, that Banks is adamant that she and Delevingne are closer than ever. "That's my girl thru and thru," Banks tweeted in part in a lengthy response to one user's criticism of Delevingne's behavior at the 2022 Billboard Music Awards.