Heidi Klum Took Her Husband To An Emotional Location From Her Childhood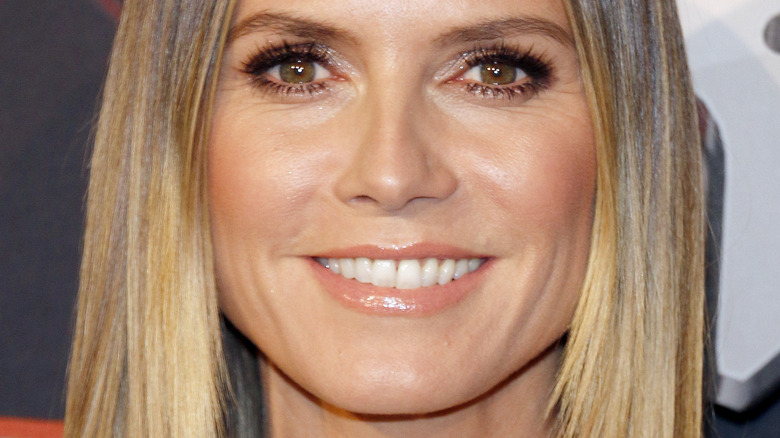 Tinseltown/Shutterstock
There's no doubt that Heidi Klum is one of the most famous supermodels on the planet. But the star has proven that her talents stretch far beyond just modeling. Klum has also appeared on the show "Project Runway," and she serves as a judge on "America's Got Talent." According to her IMDb profile, the model made her first appearance on the series in 2006 and as of this writing, she's still with the show. 
Klum is proud of her German upbringing, and she's even the host of "Germany's Next Top Model." The star talked about the show with ET Canada earlier this year, stating that the show has been breaking boundaries. "What I have done for the first time, I have opened the door for the casting for all women," she shared. "It doesn't matter how old, how short, how tall, or what the size is, and that is what I am really excited about." We love that! 
The star travels back and forth between the United States and Germany frequently. According to People, Klum and her ex-husband Seal disagreed over their kids traveling with her to Germany for work amid the COVID-19 pandemic but eventually reached an agreement that said if the US shuts down its borders, she must "immediately make arrangements in an effort to return home with the children before the borders close." Her most recent trip to her home country doesn't appear to include her kiddos, but she's showing her hubby her humble roots.
Heidi Klum visits her childhood home
Heidi Klum took her husband, Tom Kaulitz, for a trip down memory lane! The star shared two Instagram posts on May 23 their trip to Germany. "Today I am showing my husband the house I grew up in," Klum shared in a short video that captured the couple standing in front of the house. She said, "we had the apartment below and above us lived a lovely old lady. It's very emotional for me to be back here...... many memories ...... I better keep my glasses on."
In the second post, Klum shared a series of still images of herself and Kaulitz posing in front of the home. "The house I grew up in," she wrote on the upload, adding a single red heart to the end of her caption. The model turned off comments to the video and post, but it still earned her plenty of likes from her fans.
Klum has been sharing plenty of photos and posts from her trip, including one of what appeared to be a German feast complete with potatoes and wine. She also attended a DFB Pokalfinale game with Kaulitz and friends and they seemed to have a blast. According to German-Way, the star grew up in Bergisch Gladbach, Germany. Her father was an executive at a cosmetics company, and her mother was a hairdresser. It's clear that she's come a long way from childhood but still holds her roots close to her heart.