Why Fans Think Florence Pugh And Zach Braff Broke Up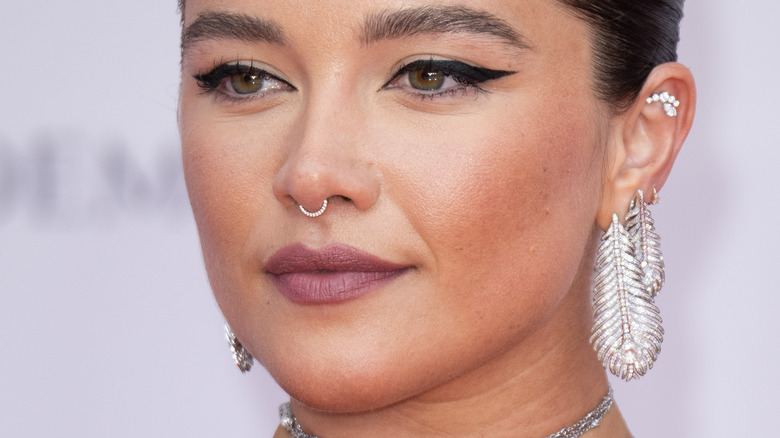 Jeff Spicer/Getty Images
After a breakout year in 2019, Florence Pugh has quickly built a stellar acting resume. From the folk horror film "Midsommar" to the beloved remake of "Little Women," she's starred in critical and commercial successes and even received her first Oscar nod. Her performances in indie and Marvel movies alike have made her the darling of film Twitter, and her fans are a little protective of her. After going public with fellow actor Zach Braff, many of Pugh's fans disapproved of the relationship.
Pugh and Braff first met on the set of Braff's 2019 short film, "In the Time It Takes to Get There." Both fans and trolls were more than a little taken aback by their coupling, citing the 21-year age gap as cause for concern. Fans have never fully gotten used to it, routinely flooding Pugh's social media with comments until she turned them off. In a timeline of the couple's relationship, Cosmopolitan pointed out that Pugh was only five years old when the first season of Braff's hit show "Scrubs" aired in 2001. Due to the intense public reaction, Pugh eventually posted an Instagram video defending their relationship. In the 2020 message to her followers, the "Black Widow" star said, "I am 24 years old. I do not need you to tell me who I should and shouldn't love."
While Florence Pugh and Zach Braff haven't publicly announced their split, new photos of Pugh looking quite comfortable with another, younger actor have fans talking.
Florence Pugh was spotted with Will Poulter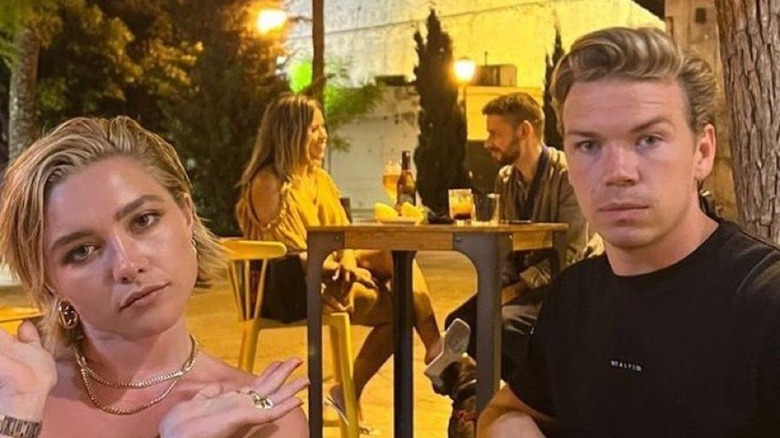 Twitter
On May 23, 2022, the paparazzi captured Florence Pugh having fun in Ibiza with her "Midsommar" co-star, Will Poulter. Per the Daily Mail, both of them were there for the opening of the Standard Hotel, as well as a mutual friend's birthday party. Despite no breakup announcement from Pugh or Zach Braff, Twitter fans are taking the new photos and running with them, openly hoping that it means Pugh and Braff have called their relationship quits.
Poulter recently trended on Twitter independently of his outing with Pugh, as people recognized his physical glow-up over the years. Set to appear in "Guardians of the Galaxy, Vol. 3" as Adam Warlock, he's officially on the Marvel training plan. The Twitter praise comes as vindication to Poulter, who previously left the platform in 2019 after trolls criticized his appearance. In a statement, the actor said, "In the interest of my mental health I feel the time has come to change my relationship with social media."
Since Pugh and Braff haven't publicly broken up, it's entirely possible that she and Poulter are just friends. After all, they've worked together before. Their body language in the pictures is familiar but ambiguous, and it could all just be wishful thinking on the part of the fans. Either way, she's sure to see lots of unsolicited opinions on the internet once again.