Dina Manzo Seemingly Confirms Why She And Dolores Catania Are No Longer Friends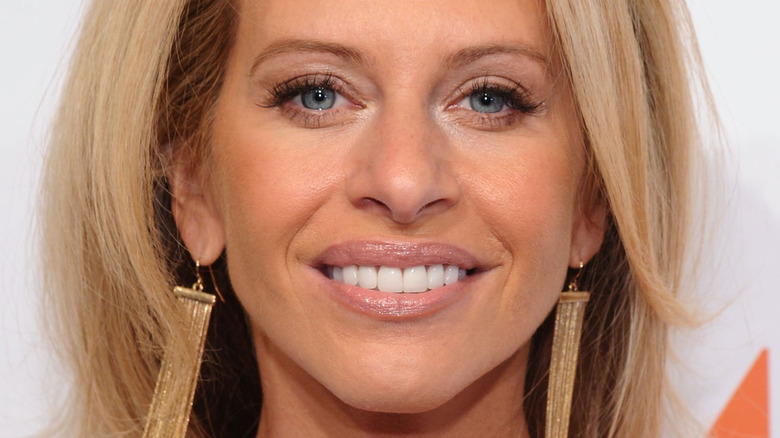 Ilya S. Savenok/Getty Images
Dina Manzo is definitely no stranger to drama when it comes to her family members and friends. The former "Real Housewives of New Jersey" star had public feuds with her sister Caroline Manzo and sister-in-law Jacqueline Laurita on and off the Bravo series. While fans were desperate to find out what truly happened between the family members, Dina's issues with the Manzos stem from harrowing incidents with her ex-husband, Thomas Manzo.
In 2015, Thomas allegedly hired a man to assault Dina's now-husband David Cantin. According to a 2020 release from U.S. Attorney's Office District of New Jersey, Lucchese crime family member John Perna carried out the attack on Cantin in exchange for the use of Thomas' restaurant for a "lavish wedding reception" at a discounted rate. The release states that Perna was "armed with a 'slapjack'" during his assault on Cantin. 
After Dina and Cantin moved to California, two years later, the couple was attacked during a home invasion, in which their belongings were stolen and the couple was brutally beaten inside their home in New Jersey, per Page Six. Thomas was later charged for his alleged involvement in both attacks. While many friends of Dina were unconditionally supportive through her drama with her ex-husband, other "RHONJ" stars seem to have seen things differently — including Dolores Catania.
A secret letter draws a wedge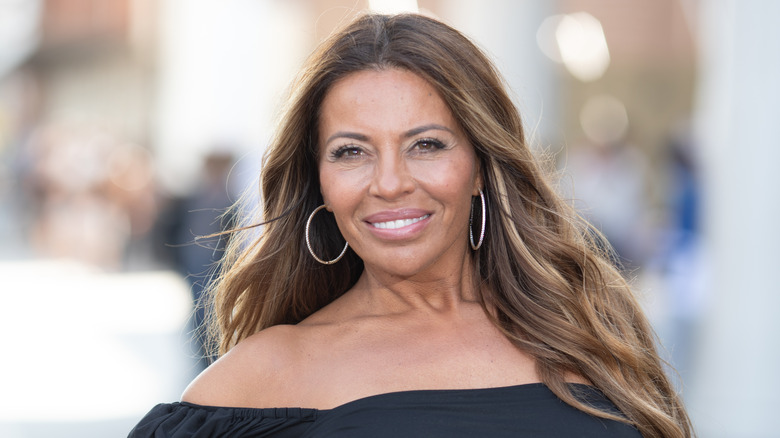 Manny Carabel/Getty Images
Dina Manzo's estranged sister Caroline Manzo has been supportive of her brother-in-law, Thomas Manzo, even after the attacks. According to Thomas' defense attorney, dozens of individuals submitted letters to express their support for him. One of the letters was written by Caroline, who called Thomas "kind-hearted and caring," according to NJ.com. 
Given the sister's public beef, this did not come as a surprise, but a rumored letter that caused shock came from another "Real Housewives of New Jersey" star: Dolores Catania. In an Instagram comment, Dina seemingly confirmed that both Catania and her sister Caroline wrote letters to exonerate Thomas when she responded to a fan on Instagram with a comment stating they "both did." While Caroline's letter was public knowledge, Catania's rumored letter remained under the radar until Dina's apparent confirmation.
In a recent interview with Page Six, Catania claimed that she and Dina never had a fight that ended their friendship. "Sometimes friendships have expiration dates," she told the outlet. "There's no rhyme or reason why two people have to always stay in each other's lives. You don't need to get in a fight to go separate ways." Meanwhile, "RHONJ" star Teresa Giudice revealed on the "Slut Pig Podcast" that Catania was not invited to her engagement party due to Dina and Catania feuding. While the details of the feud remain unclear, signs certainly point to the alleged letter in support of Dina's ex-husband.