What Is The Real Meaning Of Daydreaming By Harry Styles? Here's What We Think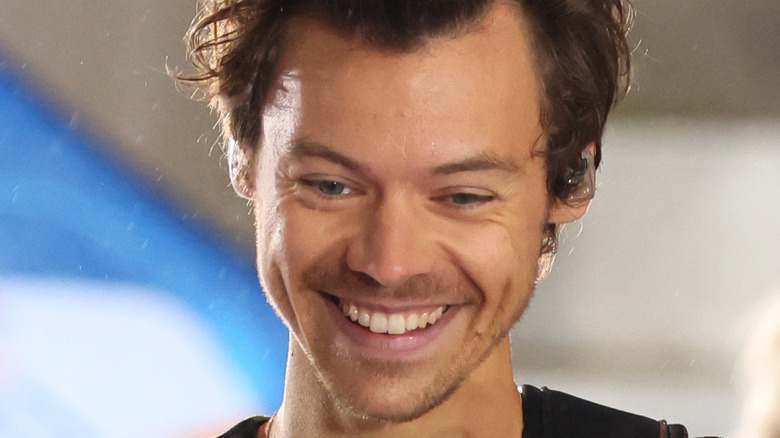 Dia Dipasupil/Getty Images
Behind the melodic horns and catchy rhymes and rhythms, a deeper, almost melancholy meaning sits behind Harry Styles' third solo album — "Harry's House."
The 13-track record is a deep look into Styles' mind — and home — throughout the past two years. The album ranges from slow, heartfelt guitar strung songs with Styles' deep register to Styles's infamous pop anthems, so it's no surprise that the album presents such a juxtaposition within its meaning. Given the album was created amid a worldwide pandemic, the album almost accurately represents the highs and lows everyone felt amid various lockdowns. "Harry's House" is introspective. It asks questions that linger in all of our minds — family problems, therapy, and relationships. But "Harry's House" also doesn't have an answer to those questions.
And maybe that's the point. Styles has brought his fans into his house with his questions — but maybe he is encouraging us all to go into our own proverbial houses, ask questions, and find the answers ourselves. One song that does just that is the album's ninth track, "Daydreaming."
Daydreaming is about the excitement of a new relationship
Kevin Mazur/Getty Images
The song "Daydreaming" sits on side B of "Harry's House." On the full album, the song sits at number nine. On side B alone, the song is second — and in the song, it is only a matter of seconds before fans are encircled by Harry Styles' background vocals and subsequent howl.
The song evokes top-down, driving-on-the-coast vibes. But the meaning behind it isn't as carefree as it may sound. Instead, "Daydreaming" is a goodbye to a significant other, a closing of one chapter into the other, an ask to his lover if he can dream of them while they're separated. "Stay until the morning," Styles sings (per Genius), "Cause, baby, loving you's the real thing."
But while the song is closing a chapter, that doesn't necessarily mean the relationship is closing. Instead, the song evokes more of a 'see you later,' as Styles will keep daydreaming about his love until they meet again. It's a goodbye, albeit a temporary one. Styles sings, "I'll be gone for so long / so give me all of your love, give me somethin' to dream about." Throughout the three-minute song, those are almost the only lyrics — further proving he is living in a daydream and is needing all of the love to get through this next chapter. Styles' departure into a new chapter — whether realistically or metaphorically — is unmissable, and even more so when taking into account the rest of "Harry's House."
Daydreaming is only one chapter in the story of Harry's House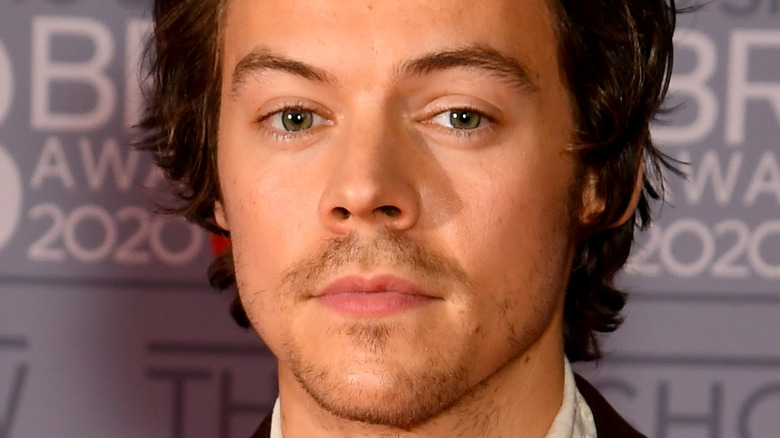 Dave J Hogan/Getty Images
Although "Harry's House" takes up two sides of a record, both sides combine into one story. On side B, on which "Daydreaming" sits, "Cinema" opens the chapter. And in one listen to "Cinema" and the following songs, it's obvious that Olivia Wilde is the star of Harry Styles' "Daydreaming."
The meaning of "Cinema" develops into "Daydreaming," answering the questions the other presents. In "Cinema," Styles hints at a new lover. "It's you / And I'm not getting over it," he begins the song with, before oozing into lyrics that mimic Styles flirting. "I just think you're cool / I dig your cinema," he sings (per Genius). When looking at the relationship between the two songs, it is obvious that "Cinema" flirts and flatters Wilde, but by the time the four minutes of "Cinema" are over and fans dive into "Daydreaming," it is clear that Styles' is in love.
Whether or not "Harry's House" and "Daydreaming" have personal anecdotes isn't hard to figure out; Wilde is a movie director, and Styles' had to spend time away from his relationship for his "Love on Tour." Obviously, both "Harry's House" and "Daydreaming" discreetly mirror Styles' real life. And for a guarded Styles, "Harry's House" overall is quite personal. But maybe that's the beauty of it all. As Styles invited us into his house, maybe it's time we all go to our homes and "Daydream" about our own lives.