The Truth About Wynonna Judd's Real Father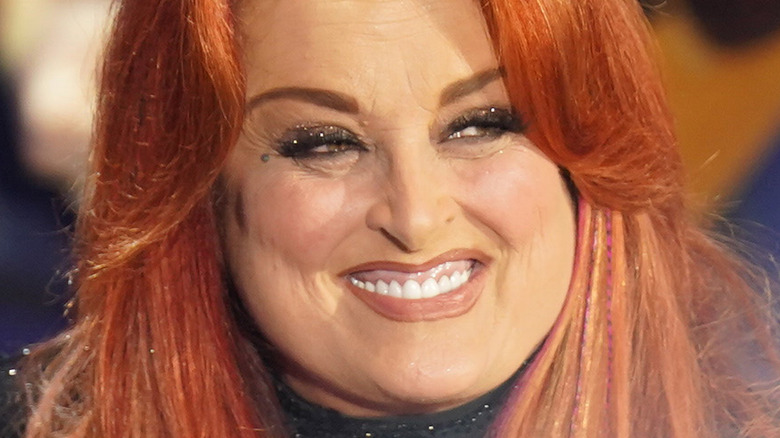 Mickey Bernal/Getty Images
Wynonna Judd, born in May 1964, is known as one of the most recognizable country music stars in the United States. Although many fans may know that the Kentucky native comes from an artistic and famous family, there is a more secretive element to her personal life, which remains less widely publicized: the truth about her real father, Charles Jordan.
Fans likely know Wynonna's mother as Naomi Judd, who was her co-star in the country music duo The Judds. Naomi, born Diana Ellen Judd, had Wynonna when she was only 18 and went on to give birth to award-winning actor Ashley Judd four years later, but with a different man. Naomi tragically died from a self-inflicted gunshot wound just a few weeks ago in April 2022 at the age of 76, the day before she and her daughter were inducted into the Country Music Hall of Fame. 
However, despite the heartbreaking end to Naomi Judd's life, that is not the only tragedy the talented family has had to endure throughout the years. The end of the story between Wynonna Judd and her real father is almost just as sad. 
Wynnona Judd's biological father abandoned her mother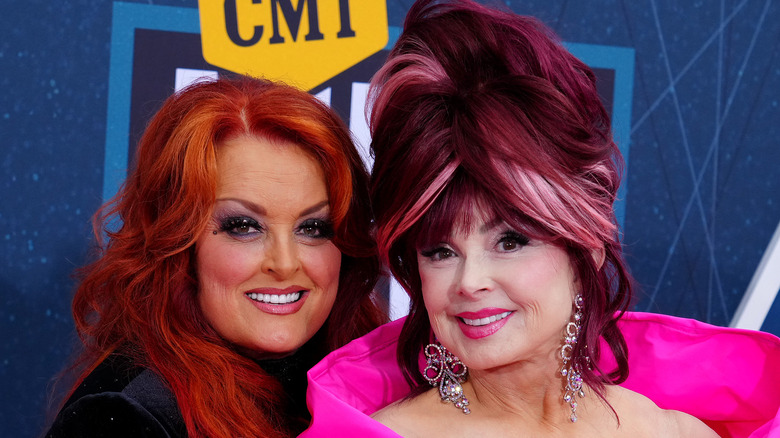 Jeff Kravitz/Getty Images
Wynnona Judd and her mother Naomi were about as tight as a mother and daughter could be. The two began performing together in 1983, per KBOE Radio, when Wynonna was around 18 years old, right around the same age Naomi was when she had her. They continued to perform on and off for the rest of Naomi's life, both on stage and in the studio. There's a reason the two were so close too: Both are natives of Ashland, Kentucky, and Wynonna, along with her half-sister Ashley, were raised without a father in their lives, meaning that their bond with their mom was extra tight.
Naturally, considering the minimal age gap, small family, and scandalous truth, Wynonna and Ashley were raised as regular sisters in Kentucky. However, Ashley revealed the truth in her 2011 memoir, "All That Is Bitter and Sweet." In the book, per ABC News, Ashley reveals that Wynonna, whose birth name is Christina Claire Ciminella, was named after Ashley's biological father: Michael Charles Ciminella. Naomi married Ciminella after being abandoned by her boyfriend and Wynonna's biological father, a little-known Kentuckian named Charles Jordan, after she became pregnant with her. 
Despite Ciminella's marriage to Naomi, both girls would essentially end up fatherless, as Naomi and Ciminella ended up divorcing in 1972 when Wynonna was 12 and Ashley was 8. Naomi basically raised both girls as a single mother. 
Wynonna Judd tried to meet Charles Jordan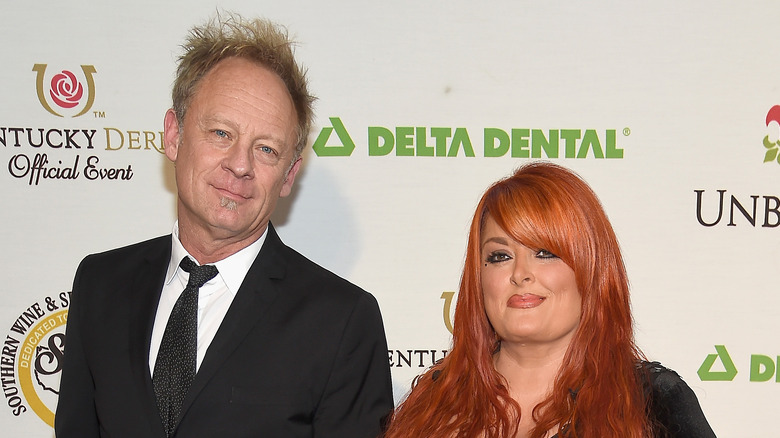 Frazer Harrison/Getty Images
As Wynonna Judd revealed in a 2005 interview with CNN, she actually attempted to meet Charles Jordan, her real father, but just narrowly missed out on the opportunity. "I went on a search," Wynonna told Larry King at the time. "Charlie Jordan was his name, and I was going to go meet him about a month before he died, and I never got the chance."
Jordan died in 2000, meaning that Wynonna was around 36 when she went out in search of her real father and also lost him. Wynonna did, however, get to meet one of Jordan's sons, Michael, in 2020. She told Taste of Country at the time that she and her long-lost half-brother had a conversation on the telephone, but revealed little else of their interaction. 
After divorcing the father of her own children shortly after the birth of her daughter in 1996, Wynonna got remarried twice, finally settling with the love of her life, Cactus Moser, also a country musician, in 2012. They met in the '80s, Wynonna told Us Weekly, but had to go their separate ways due to her career. Now, however, after reuniting, she describes herself as "woman who is absolutely in love." Despite the tragic truth about Wynonna's real father, and the rest of the Judd family story, she has thankfully been able to find at least some happiness in her life.