How Nina Dobrev And Shaun White Used Their Platform For A Cause In Cannes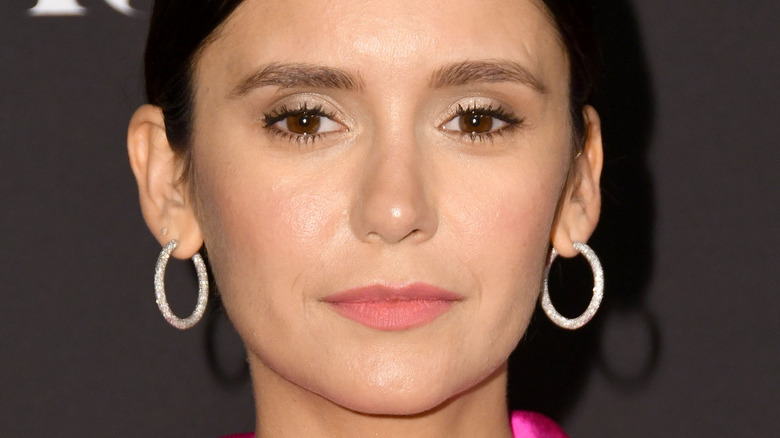 Quinn Jeffrey/Shutterstock
Celebrity power couple Nina Dobrev and Shaun White are using their star power to positively impact those in need. Us Weekly broke the news that the actor and former professional snowboarder were an item in April 2020, with a source saying that the two were "enjoying their time together." In February 2022, after competing in his final Olympic ceremony, White spoke of life after the Olympics and mentioned his "amazing" relationship with Dobrev. "I get the opportunity to ... be around for major events and other people's lives as well," White said to Access Hollywood. "And I've been having this incredible support from my girlfriend, Nina, who has been in my corner every step of the way helping me with this transition in my life."
One recent event White was able to attend with Dobrev was the With Love for Peace Gala, which took place during the Cannes Film Festival, per Just Jared. Aside from enjoying a night out together as a couple, this gathering provided the celebs a chance to give back to a meaningful cause.
Nina Dobrev and Shaun White raised funds for Ukrainian refugees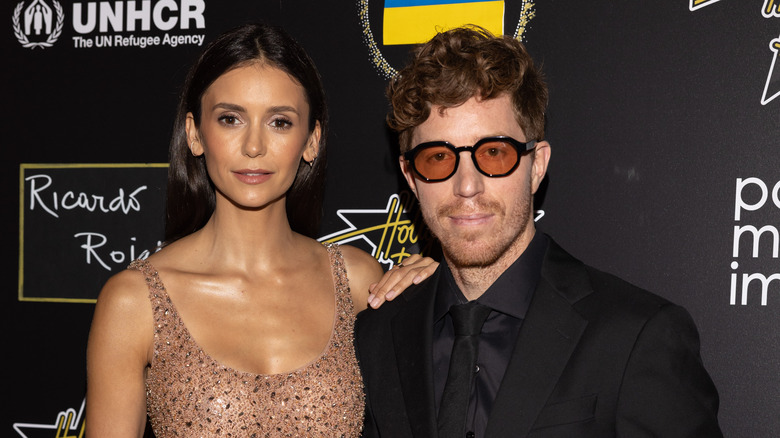 Arnold Jerocki/Getty Images
At the Hollywood Domino's With Love For Peace Gala in Cap d'Antibes, France, Nina Dobrev and Shaun White contributed by gathering money for Ukraine. A source told Page Six that during the event, which took place on Sunday, White emerged on stage and auctioned off autographed items, including a custom snowboard from his collection and a pair of goggles, which garnered a $40,000 bid. Dobrev also went on stage to assist White with the auction, and, according to the outlet, the money the couple raised will go towards the United Nations Refugee Fund for Ukrainian refugees. 
This isn't the first time these celebrities have used their status to aid the underprivileged. Dobrev got involved with Free the Children in 2007, and she subsequently assisted the organization in building a school in Kenya. "As much as I was able to help their lives, that trip forever changed ... my life," Dobrev told Variety in 2013. She added, "We're all so lucky in America, and often don't even realize it." White's philanthropic efforts include clipping his mane in 2013 for Locks of Love, a group that offers wigs to disadvantaged kids who have lost their hair from medical conditions, Today reported. Dobrev and White's dedication to supporting those in need is a truly admirable quality they share.