How Did Emily Ratajkowski Get Discovered?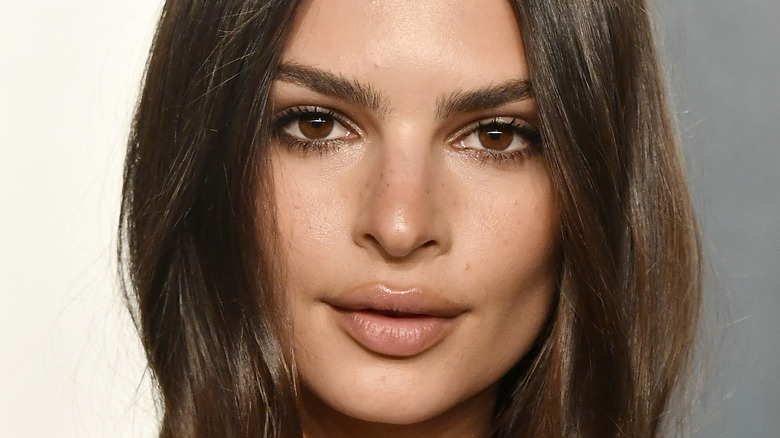 Frazer Harrison/Getty Images
Emily Ratajkowski has become one of the most famous faces of our generation. Since she starred in Robin Thicke and Pharrell's controversial "Blurred Lines" music video, she enjoyed a continuous rise to fame and managed to be a household name. Now considered one of the most sought-after models, she has graced the covers of top magazines, including Glamour, Vogue, Marie Clare, and Harper's Bazaar. 
Outside of modeling, Ratajkowski is an accomplished actor. While her filmography is not as extensive as her peers, she starred in a bevy of big-ticket projects, most notably "Gone Girl" opposite Ben Affleck and Rosamund Pike, per IMDb. She's a bestselling author, too, having published a collection of essays titled "My Body" in 2021.
Ratajkowski has quite an illustrious career, and according to Celebrity Net Worth, the model, actor, and author is now worth $8 million. But before the fortune and fame, the "We Are Your Friends" star was a fledgling thespian with high hopes of making her mark in the acting industry. In fact, if it weren't for her acting coach, she probably would not have dabbled in modeling on her own.
Emily Ratajkowski became a model with a little help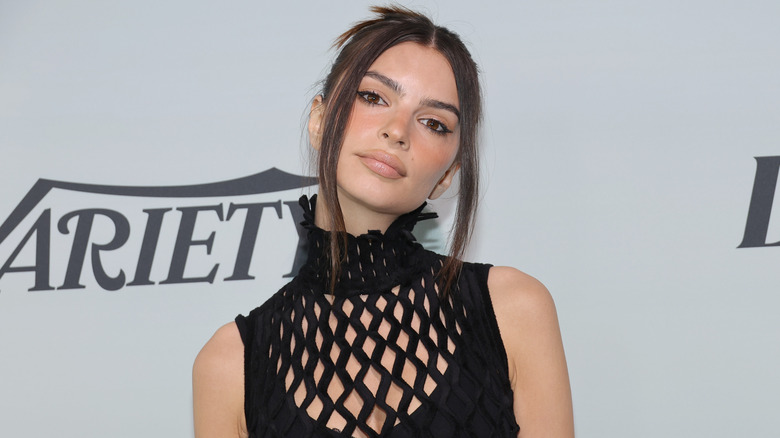 Mike Coppola/Getty Images
While Emily Ratajkowski is enjoying the fruits of her labor, her ambitions as a child didn't go beyond the theater. At the time, all she wanted was to act. "I really enjoyed doing theater as a little kid. I was obsessed with 'Cats' and would put on shows for my parents when I was five years old. Every home video turned into a musical theater performance," she told The Editorialist in 2015. But come age 14, her acting coach urged her to meet with an agent, who then signed her with Ford Models.
In an interview with The New York Times, Ratajkowski admitted that she only seized the opportunity to get into acting. Her mom even opposed it at the start, turning down modeling agents who dared approach her daughter. "My mom would snap back, 'She's going to be a brain surgeon,'" she said. The "Gone Girl" star kept receiving projects since then, including a gig on the Nickelodeon show "iCarly." But Ratajkowski also confessed to giving up on television because she had always been subjected to stereotypes. "I was so tired of auditioning for the bitchy girl in high school," she admitted.
Ratajkowski got the opportunity to travel and study in the years since, and her claim to fame was initially shot down by her agent. "I didn't want to get pigeonholed into doing music videos," she said of the "Blurred Lines" offer. But upon meeting with video director Diane Martel, she decided to give it a go. "The attitude was silly and playful," she explained. And the rest, as they say, is history.
Emily Ratajkowski wants to be recognized for being more than just a pretty face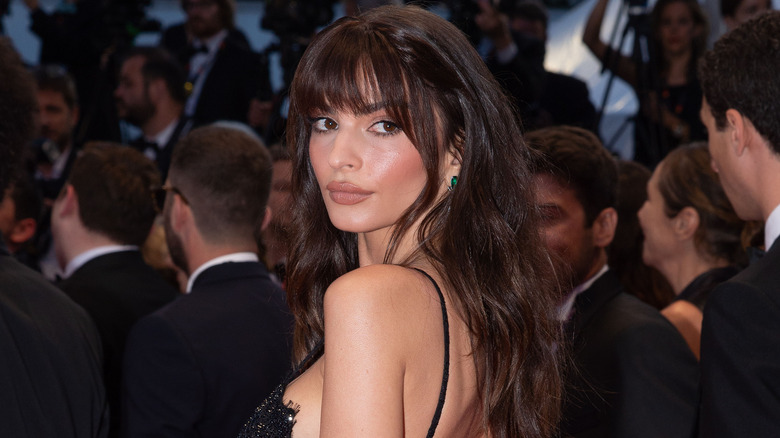 Lionel Hahn/Getty Images
Emily Ratajkowski recognizes that her face and body got her to where she is today, but she also wants to be known for more than her appearance. "I want them to see me and look at me and also click the link to read the article that I care about," she said on the "Sway" podcast. In her book "My Body," Ratajkowski also opened up about how she eventually came to the realization that her physical features were more of a burden instead of a privilege.
"I was a child, but somehow already an expert in detecting male desire, even if I didn't completely understand what to make of it," she wrote, per New York Post. But she has since learned to value herself beyond her body. "I do still feel like I've been empowered through my body and my sexuality via modeling and platforms like Instagram. Luckily I have discovered the parts of me that are so much more important than 'sexiness,'" she wrote in an Instagram post in 2020.
And now, she's encouraging other young women to also learn how to feel empowered with their own bodies. "If you're a 14-year-old girl reading this, don't worry about any of that for now," she wrote. "Read lots of books and know that what you see on Instagram is just a very small fraction of complete and beautifully complex human beings."