Why Irina Shayk Once Felt That Modeling Would Never Work Out For Her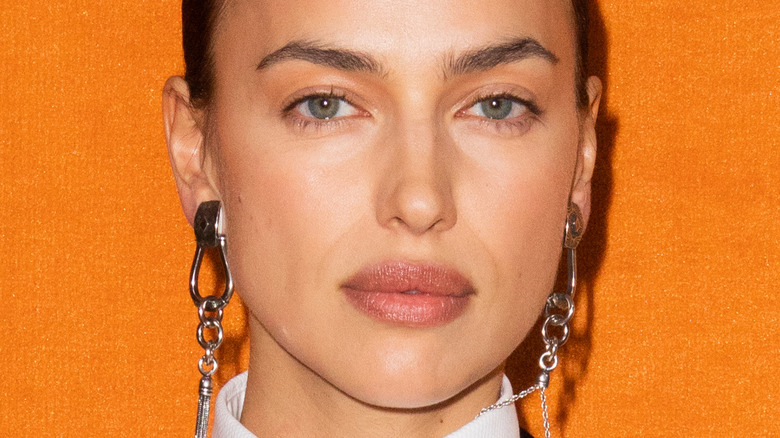 Rosdiana Ciaravolo/Getty Images
Irina Shayk has become one of the most recognizable faces in the modeling world, gracing the catwalk in the various fashion capitals like Paris, Milan, and New York City over the years. She's modeled for Guess, Calvin Klein, Versace, Givenchy, and most recently, Anine Bing, according to People. She's also someone who has gotten a lot of attention for her high-profile relationships with Hollywood stars, such as Bradley Cooper. And while being in the spotlight isn't always easy, Shayk has managed to hold on to her identity. This, despite all of the obstacles she's had to overcome after moving from her native Russia to Paris and then becoming a mother in the U.S. She told Harper's Bazaar in 2019, "You have to be really truly yourself for your kids, otherwise you're living in a lie."
While Shayk continues to be a force of nature in the fashion world, she did have some self-doubts in the past. Even though Shayk is someone who puts the "super" in supermodel, at one point, she believed having a career in the modeling world was nearly impossible — and for this reason, too.
Irina Shayk thinks she got a late start in the modeling industry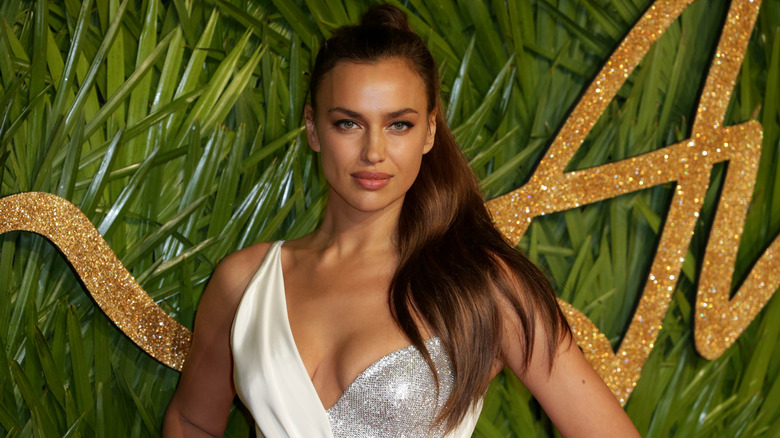 Cubankite/Shutterstock
Irina Shayk began her career at age 20 and, unlike some of her contemporaries, she didn't speak any English or French. In an interview with The Washington Post in 2015, Shayk said that, even though a lot of models start off in Paris, it wasn't until she moved to Barcelona that she started getting the work she needed to pay the bills. She recalled, "Paris was a really difficult time for me, but I thought, I cannot go back to my hometown with nothing, I have to at least make some money. But it was impossible so after about six months I went to Barcelona, and that's where I made my first money."
By comparison, fellow supermodel Kate Moss began her career at age 14, per Harper's Bazaar. But according to Shayk, her priorities were elsewhere at age. She told British Vogue in 2021 that starting her career in her twenties gave her the opportunity to experience a real childhood, unlike some of the teen models in the industry. She said, "I always believed in me. At 14 I felt like I was in the wrong body, then finally I felt OK to be a woman. I didn't feel pressure to lose kilos and color my hair, and I always, still now, stick to that." In other words, starting things off as a late bloomer certainly worked to Shayk's advantage.