One Of Britney Spears' Biggest Hits Almost Went To Janet Jackson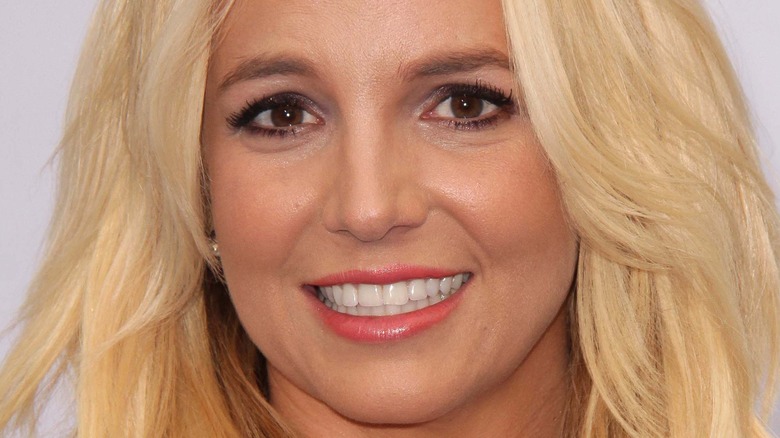 s_bukley/Shutterstock
Some may think that songwriters should know best on who would be the top choice to perform their music ... but is that really always the case? Well, for one of Britney Spears' biggest hits, we may never know. 
Spears — the 40-year-old American pop icon whose success spans across multiple countries and decades — has recorded a number of hit songs which are so recognizably hers that it would be almost unthinkable to know that any of them were actually intended for another artist. And despite the similarity in stature between Spears and Janet Jackson, of the Jackson family fame, it is hard to imagine someone of such a different musical persuasion singing one of Spears' most recognizable songs. 
Nonetheless, that was almost the case. And there is a fascinating and untold story behind how one of Britney Spears' biggest hits almost went to multiple other artists before getting to her, including Janet Jackson herself. 
Toxic was offered to two artists before Britney Spears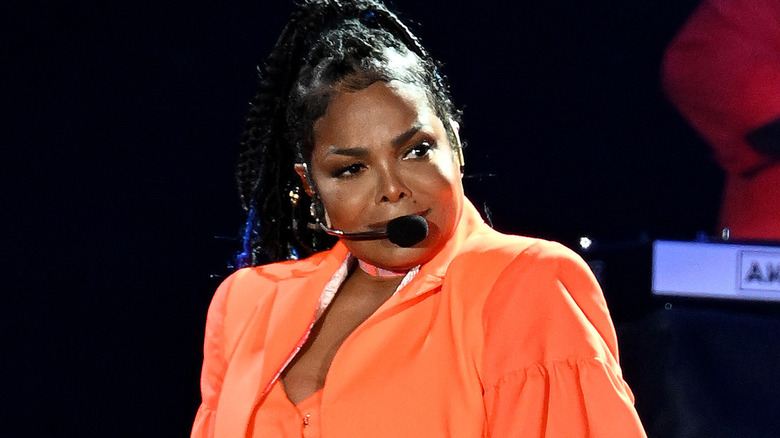 Stephen J. Cohen/Getty Images
Fans of Britney Spears will recognize her 2004 hit "Toxic" as one of her greatest and most iconic songs. However, it may come as a surprise that the song was never even intended for her in the first place. "Toxic," part of Spears' 2004 album "In the Zone," was the result of a collaboration in 2003 between Cathy Dennis (who also provided background vocals), Swedish music producer Henrik Jonback, as well as Swedish songwriting duo Bloodshy & Avant, which consists of DJ Christian "Bloodshy" Karlsson and Pontus "Avant" Winnberg. At the time, it was actually intended for Jackson, then 37, rather than Spears, then 21.
"I went over [to Sweden] to write with Janet Jackson in mind," Dennis revealed in a 2020 interview with Ivors Academy. "I was there for about ten days in total. I'd had a meeting with Janet ... I thought I'd have a go at writing something that would work for her and it didn't come out at the time. We did have this song 'Toxic,' though." Dennis went on to explain that she "couldn't quite finish" writing it, and took a while to edit the lyrics. Meanwhile, she and the others wrote another few songs, but then had to fly back to England.
Due to the lack of available time, the song was then offered to Kylie Minogue, who turned it down, over Jackson. That was when it was offered to Spears, who, of course, accepted.
Janet Jackson was one of Britney Spears's biggest influences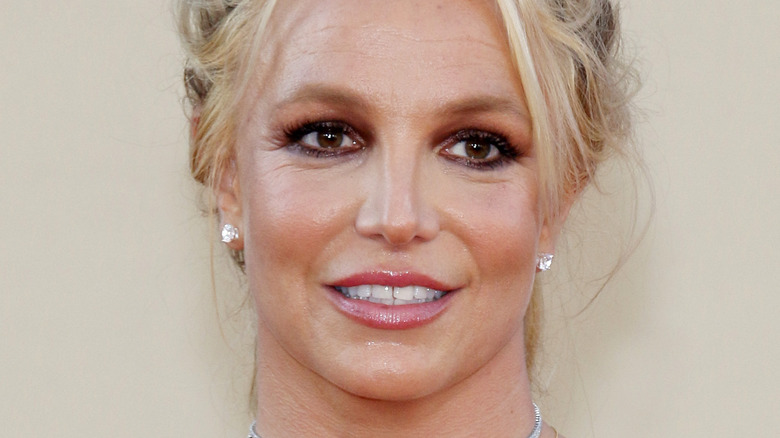 Tinseltown/Shutterstock
It should come as no surprise to fans of either artist that Janet Jackson — who, along with her brother Michael, was one of the biggest musical stars of her day — was a huge influence on Britney Spears. According to FamPeople, Spears told Jackson upon meeting her for the first time, "I'm such a big fan; I really admire you," which Jackson said was "so flattering. Everyone gets inspiration from some place. And it's awesome to see someone else coming up who's dancing and singing, and seeing how all these kids relate to her." Jackson added of Spears' provocative style, which caused some controversy in the early 2000s, "A lot of people put it down, but what she does is a positive thing."
In 2014, Spears also compared another "In the Zone" song "Touch of My Hand" (co-written by Spears herself) to Jackson's "That's the Way Love Goes." The fact that "Toxic" almost went to Jackson was not the only connection she had to that song, though. After her 2004 Super Bowl halftime show appearance, in which her nipple was controversially exposed on live TV, it was announced that "Toxic," along with several other songs, would be moved from daytime to late-night programming.
Nonetheless, "Toxic," and the accompanying music video, is still one of Spears' most recognizable, dynamic, and idiosyncratic performances. It is almost mind-blowing to know that it almost went to another artist entirely.