The Tragic Truth Of Matthew McConaughey's Teenage Years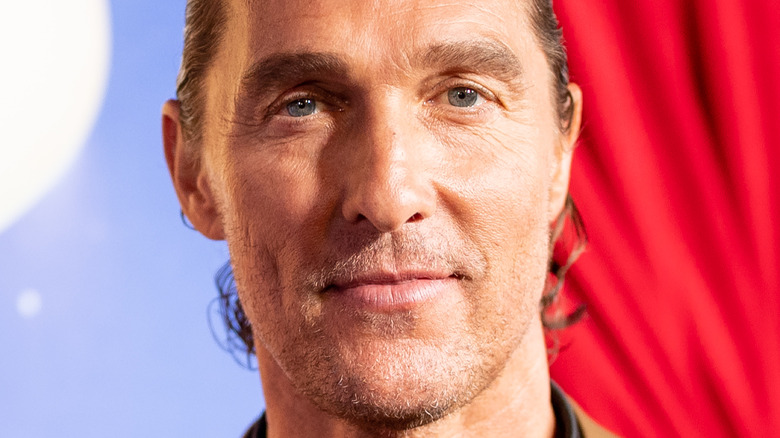 Emma Mcintyre/Getty Images
Texas-born actor Matthew McConaughey is widely known for his acting career. After first achieving fame as a supporting cast member in the 1993 cult-classic "Dazed and Confused," McConaughey's career skyrocketed throughout the '90s and into the 2000s, culminating in a Best Actor Academy Award win for his role as the AIDS-stricken Ron Woodroof in the 2013 film "Dallas Buyer's Club." 
Amidst his fame, McConaughey's personal life has naturally been the topic of much speculation among his many fans, with him even becoming People's Sexiest Man Alive in 2005, and the subject of much speculation about a 2022 run for Governor in his home state of Texas (a run which he eventually declined to undertake). And given the spotlight the famed actor has been under for several decades, McConaughey has spoken out about how his personal lifestyle has affected him in the workplace, even noting that he was typecast in certain roles. "My lifestyle, living on the beach, running with my shirt off, doing romantic comedies," McConaughey said in a 2014 interview with Deadline, "People were throwing that together and going, 'Well that's who McConaughey is, he's just rolling out of bed, getting dressed and he goes and does it'." 
However, it turns out that there is much more to the actor's history than may meet the eye. McConaughey has undergone a lot of personal turmoil, including one or two tragedies in his teen years, which may have changed his life forever. 
Matthew McConaughey's teen years included a few horrific moments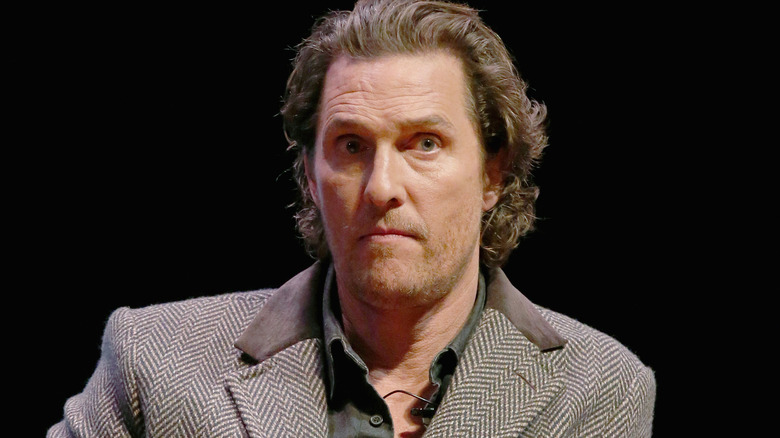 Gary Miller/Getty Images
This slide contains mentions of sexual abuse.
Although Matthew McConaughey may have achieved success, fame, and fortune beyond most people's wildest dreams, his life should be a perfect reminder not to judge a book by its cover, as the 52-year-old went through a lot more than just hard work to get there. 
Per Variety, McConaughey opened up about the tragedies of his personal life which he underwent as a teenager in his 2020 memoir "Greenlights." There, McConaughey revealed that his first time having sex was at 15, and it was not consensual. "I was blackmailed into having sex for the first time," he wrote, adding that he was "certain I was going to hell" for the premarital sex. In addition, three years later, when he was 18, he was "molested by a man" who knocked him unconscious and put him in the back of a van. Understandably, McConaughey did not reveal much else about these incidents, but it is safe to assume such tragedies have had long-lasting impacts. 
McConaughey's home life was not exactly smooth-sailing, either. Per Showbiz CheatSheet, McConaughey's parents had quite an on-off relationship, divorcing each other twice, and marrying each other three times. This tumultuous relationship, along with behavior that some might call "abusive" — both to each other and to the children (though McConaughey himself doesn't see it that way) — led to a largely confusing, emotionally turbulent, and troubling childhood. However, for better or worse, it is what made McConaughey into the man he is today. 
Matthew McConaughey has discovered the secret to happiness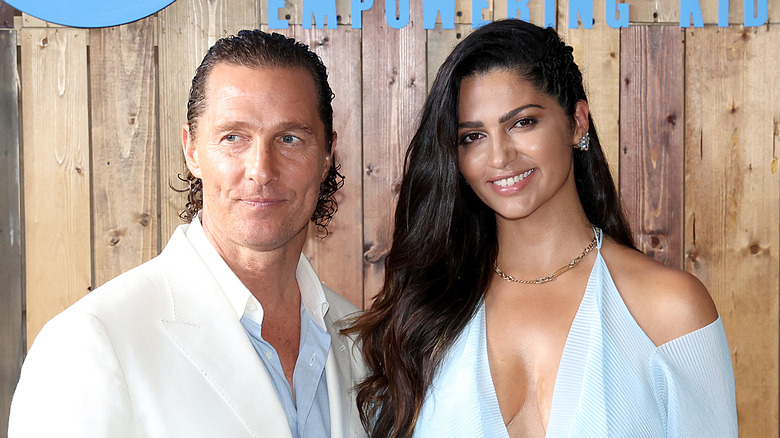 Gary Miller/Getty Images
Despite the numerous tragedies and personal turmoils that may have changed Matthew McConaughey's life, the Oscar-winning actor has also thankfully found peace as an adult; peace which has come alongside happiness. In a 2020 appearance on "The Joe Rogan Experience," McConaughey revealed that there was a surprisingly simple secret to maintaining inner tranquility, despite a life that might make it otherwise difficult: journaling.
"So many times we dissect failure and hardships, but we don't dissect success," McConaughey said in the podcast episode. "And going back in those journals, I found that there are times when I got in a rut later and I was able to go back ... and go, what were your habits when you were rolling, man? ... How were you looking at life?"
In addition, it certainly helps that in 2006, McConaughey met the love of his life: Camila Alves. Describing her as "defying gravity" the first time he saw her in a 2020 interview with Oprah Winfrey, the two tied the knot in 2012, and now have three children together. Now, when it comes to how he treats his own children, he most definitely decided to stray from the teachings of his parents. "I choose in our family to have much more dialogue than my parents chose," he told Today in 2020. "My wife and I do a little more explaining ... And even today, my mom goes, 'Geez, y'all talk about it too much.'"