The Truth About Ray Liotta's Ex-Wife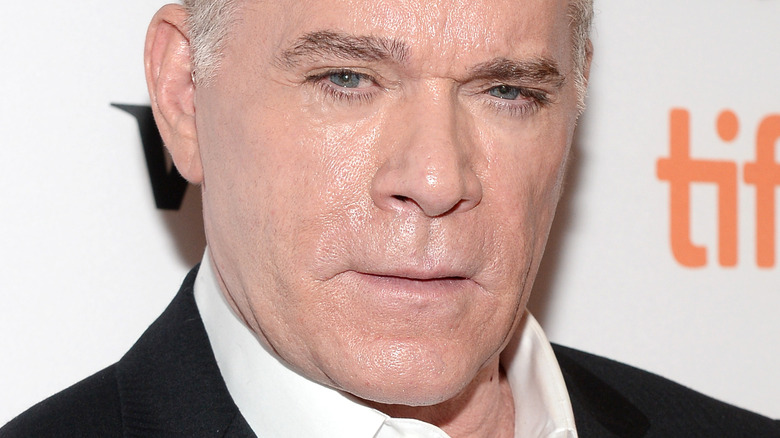 Gp Images/Getty Images
Ray Liotta had an incredible career that frequently featured him as the tough guy, the bad guy, or the wild guy. With the news of Liotta's tragic death in May 2022, he will certainly be remembered for his on-screen intensity thanks to some of the most dynamic characters in cinema history — we're looking at you Henry Hill. Liotta, however, was much more than a muscle in real life. He was actually a big family man. 
Liotta shared daughter Karsen with his first wife, Michelle Grace. The two met at a baseball game where her husband at the time was playing for the Chicago Cubs. Liotta made it clear in a 2003 interview with The Mercury News that they never cheated. "But after she and Mark split up, she was looking for an acting coach. She was asked to do a rap video, and she called me up one day and said, 'Should I do this video?' And I said, 'No, you should probably have dinner with me.' And we've been together ever since." Smooth, Liotta. Very smooth.
The couple got married in February 1997 and welcomed their daughter the following year, per Married Biography. By 2004, however, Liotta and Grace decided to divorce. What caused them to call it quits? "It just didn't work out," he told the Guardian in 2007. Fortunately, Liotta and Grace seemed to be on great terms post-divorce as they raised Karsen. Here's a little more insight into Liotta's ex-wife.
Ray Liotta and Michelle Grace were friendly exes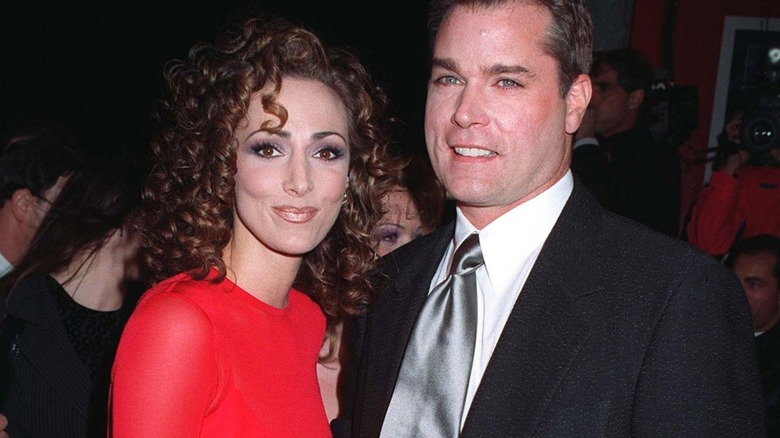 Featureflash Photo Agency/Shutterstock
Ray Liotta married Michelle Grace when he was 40, as the actor had said, according to the Guardian, "I tend to do things late. It takes me a long time." Grace dipped into the world of entertainment when they linked up and has a list of both acting and producing credits to her name. Her first acting role was in the TV movie "The Rat Pack" in 1998, which featured an impressive ensemble led by her husband as Ol' Blue Eyes, Frank Sinatra. Even when she and Liotta split up, they kept on good terms and continued working together. In 2006, they were both producers on the film "Take the Lead."
Speculation of the two rekindling their relationship popped up in 2017 after they were spotted together in Beverly Hills, per Wonderwall. Liotta and Grace held hands while walking around and the publication noted they had been traveling together at the time as well. However, this outing was most likely one between exes who simply get along.
Liotta praised Grace in 2007 during an interview with the Guardian, giving a small glimpse into their experience as a family. "She's a great woman, and thank God we're still friends. She still stays over at the house, so Karsen can see us together. You want to give her as much semblance of a family unit as you can when you're separated or divorced," he shared. The two stayed close, occasionally appearing at events together, until his death.