Jennifer Lopez's Former Co-Star Calls Her Out For Ignoring His DMs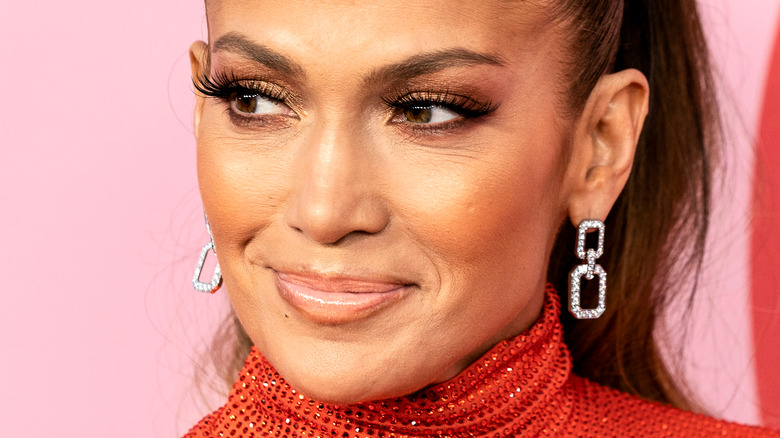 Ovidiu Hrubaru/Shutterstock
Jennifer Lopez is being called out by one of her former co-stars for not responding to their message on Instagram, and the situation is quite hilarious. Lopez — arguably one of the most recognizable entertainers in the world — boasts an impressive 210 million followers on her Instagram account as of this writing. The "On the Floor" singer regularly shares photos of her travels, children, and of course, updates on her latest music projects.
In January, after Lopez shared a clip of "RuPaul Drag Race" contestant Kerri 'TRANOS' Colby on Instagram, Colby revealed that Lopez responded to a direct message she sent the singer, and the exchange was adorable. "Thank you so much, my Leo queen you are such an inspiration," Colby wrote to Lopez, to which the "Dance Again" singer responded, "Good job, baby. Killed it." And while Lopez appears to be no stranger to social media, she once missed a direct message from one of her former co-stars.
Ne-Yo says Jennifer Lopez didn't respond to him on Instagram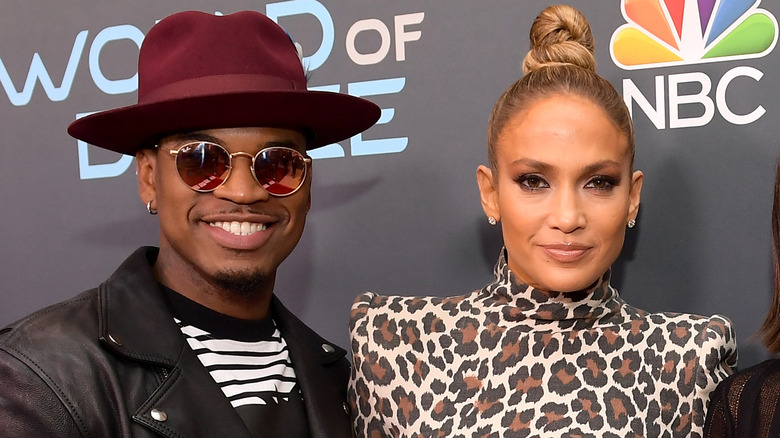 Matt Winkelmeyer/Getty Images
Singer Ne-Yo has called out his former co-star Jennifer Lopez, but it seems the incident was accidental. Ne-Yo, who appeared alongside Lopez as a judge on "World of Dance," has revealed that the "Marry Me" actor once ignored him on social media.
"I did DM J.Lo at one point about a song that I was trying to write for her," Ne-Yo said on E!'s "Down in the DMs." Adding, "I DM'd her in the moment because she wasn't right in my face and I didn't have her phone number at the time, so I was like, 'Alright, we'll see if she'll respond here.'" Ne-Yo goes on to explain that while he never got a response from his co-star, he knows that she is simply "really busy."
Ne-Yo and Lopez's social media mishap is far from telling of their seemingly close friendship. In addition to serving as Lopez' co-judge on the popular NBC dance competition series, Ne-Yo once shared some sweet advice for his friend and her now-fiancé, Ben Affleck. "It doesn't have to be over," Ne-Yo told Hollywood Life. "It is not an easy thing to do, to be honest it is not easy, which is why I thank God for the quarantine because it forced [Crystal and I] to do it." In fact, Ne-Yo and his wife Crystal Smith have since called off their pending divorce, while Bennifer is back and better than ever!