Ray Liotta Had A Bright Outlook On His Future In His Last Social Media Post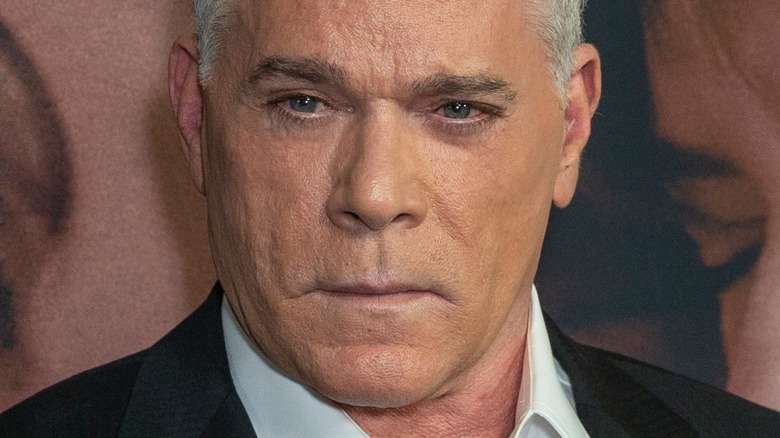 lev radin/Shutterstock
Hollywood is still reeling after the tragic death of actor Ray Liotta on May 26, particularly given how young he was and how much more he still had to do. Liotta was only 67 when he died in his sleep, per The Hollywood Reporter, during filming for the movie "Dangerous Waters" in the Dominican Republic. Though Liotta's family has yet to make a public statement, his publicist Jennifer Allen confirmed the news. Liotta started filming "Waters" only a week ago, and Liotta's fiancée, Jacy Nittolo, was there with him.
Liotta often played the sweet face masking the corrupt character underneath in films like 1990's "Goodfellas," as real-life mob snitch Henry Hill; 1986's "Something Wild," as abusive ex-con Ray Sinclair; and recently in the "Sopranos" prequel "The Many Saints of Newark." Even in the 1989 film "Field of Dreams," Liotta played Shoeless Joe Jackson, the young ball player caught in the 1919 White Sox scandal. "But that's not who I am," Liotta said in 2016. "I mean, me personally, I've never been in a fight in my life, and yet here, now, I'm getting stuck with this tough guy stuff." His role as an ex-con with a drinking problem in "ER" earned him a 2005 Emmy, and he worked alongside his daughter, Karsen, in the series "Shades of Blue," co-starring Jennifer Lopez.
Liotta was enjoying a busy career when he died, with lots of projects recently and currently in production, including one he mentioned in his last social media post.
Ray Liotta just finished filming a movie about a murderous bear high on cocaine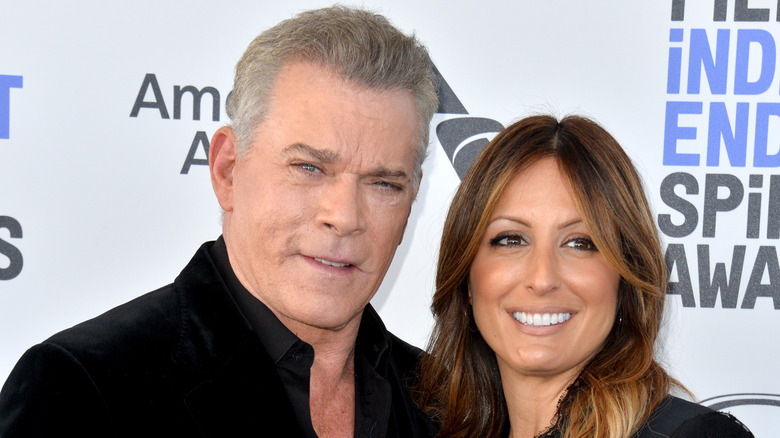 Featureflash Photo Agency/Shutterstock
Though Ray Liotta wasn't hugely active on social media, he did use Instagram for photos — for example with fiancée Jacy Nittolo — and to promote projects. His last post, from May 3, announced the release date of one of the films in production at the time of his death: an intense, ludicrous-sounding movie called "Cocaine Bear."
His post quotes The Hollywood Reporter article that describes the film and its February 24, 2023 release date. The film, directed by Elizabeth Banks of "Pitch Perfect," is loosely based on a bonkers true story, reported in The New York Times in 1985, about a black bear that died from a cocaine overdose after a former narcotics officer-turned-drug smuggler died when he parachuted from a plane while carrying too much — 79 pounds worth! — of the substance. It's unclear whether this is meant to be a comedy or a serious thriller, but a lot of big names are attached, including Keri Russell, "character actress Margo Martindale," Alden Ehrenreich, and Jessie Tyler Ferguson, among others.
"I had a special bond with Ray Liotta," Banks posted in a statement on Twitter. "When any actor of Ray's caliber puts trust in you as a director, it's a gift. But Ray gave me so much more," she said. "I had been told in the past by Hollywood producers that men wouldn't follow me, that I couldn't direct action because of that. Ray's respect for me as a director, actress and artist, as his boss on set, meant everything to me."
Ray Liotta had five films in production when he died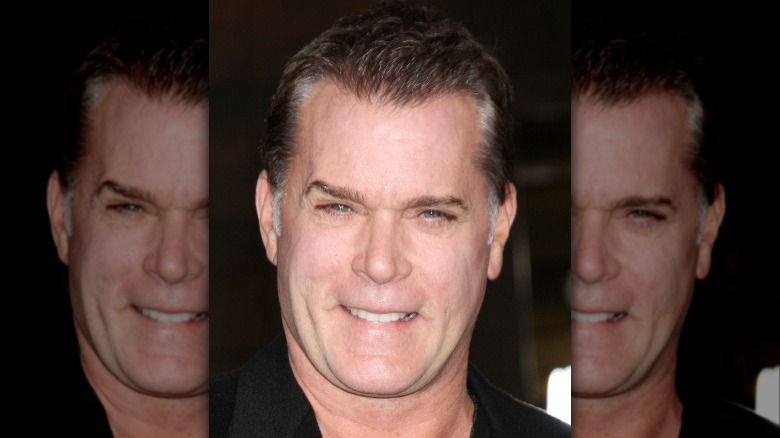 Kathy Hutchins/Shutterstock
Ray Liotta was enjoying a very busy career when he died, with at least five film projects in production, according to IMDb. That was after he appeared in other recent high-profile ventures, including 2019's "Marriage Story," 2021's "The Many Saints of Newark" and "No Sudden Move," and Season 3 of Amazon Prime's "Hanna." The forthcoming "Cocaine Bear" wrapped filming in October 2021 in Ireland, per Variety, and remains on track for its 2023 release. It's not clear what role Liotta plays in the wild story.
While Liotta's other productions — "Dangerous Waters," "The Substance," "April 29, 1992," and Charlie Day's directorial debut "El Tonto" (which IMDb lists as completed) — are still up in the air, Liotta also finished filming on the Apple TV+ series "Black Bird," premiering on July 8. His role as Big Jim Keene, a cop whose son is imprisoned for drug dealing, was written for him by the showrunner, Dennis Lehane. "From the moment I saw him blow out the screen, his co-stars, and the back of the theater in 'Something Wild,' I found him the most electric American actor of his generation," Lehane said (via The Hollywood Reporter), describing "a duality that [Liotta] couldn't quite control." "When his character was threatening and dangerous, he still couldn't fully hide the sweet little boy inside. When the character was charming, even loving, you could still feel something volatile roiling underneath." Lehane added, "It was that duality I counted on to carry the emotional heart of our show from beginning to end."