Yara Shahidi Just Finished A Very Impressive Chapter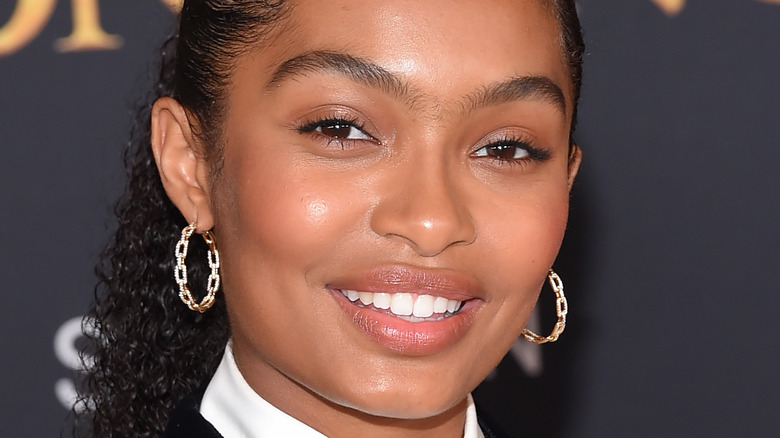 DFree/Shutterstock
Actor Yara Shahidi has achieved a major life goal outside of her acting career. As it was announced in 2017 that she would be starring in the "Black-ish" spinoff, "Grown-ish," publications also revealed Shahidi would begin to attend Harvard University. During a March 2018 "Jimmy Kimmel Live!" interview, Shahidi spoke about her lifelong desire to pursue higher education. "I've wanted to be a history professor for longer than I've wanted to be an actor," Shahidi said. She also expressed her devotion to simultaneously continuing her acting career, stating, "I made a commitment to a university and a commitment to a show, and I plan on keeping them."
True to her word, while attending Harvard, Shahidi fulfilled her role as Zoey Johnson in "Grown-ish." Although she wasn't sure how her acting and academic duties may interact, Shahidi has explained that she was able to balance both harmoniously. "At first, there were much more serious conversations in my mind about, 'How in the world am I going to pair this academic world that I love with my entertainment world?'" Shahidi said in a January interview with "Another Act." She continued, "And it's come together so beautifully." Now, the multitalented actor has a whole lot to celebrate after years of dedication to studying at Harvard.
Yara Shahidi has officially graduated from Harvard University
A big congratulations is in order for Yara Shahidi, who has just graduated from Harvard University. The actor posted a celebratory Instagram photo of herself on May 26, in which she wore a red two-piece outfit under her graduation gown while posing on the Harvard campus. "Yara (noun): a Harvard graduate ... #ITSOFFICIAL #CLASSOF2022," she captioned the image. The post was flooded with positive comments, including a message from La La Anthony, who wrote, "Amazing!! Congrats!!! So proud of u." In addition, Shahidi's father, Afshin, posted a selfie of himself and his daughter on Instagram to honor her accomplishment, writing, "Beautifully surreal moment seeing our delicate petal in full bloom."
Shahidi recently spoke to Vogue about her noteworthy academic achievement and shared that she wore a custom Dior outfit for the graduation ceremony. The publication stated that Shahidi studied under Harvard's Social Studies and African American departments during her four years at the university. "It's surreal to have finally hit this major milestone," Shahidi said. "I've known I wanted to go to college since I was four. By 17, I knew exactly what I wanted to study, so to see that come to fruition is a goal fulfilled." Shahidi deserves all the praise for realizing her amazing academic aspirations!