Dean McDermott's Reunion With His Ex-Wife Is Sure To Turn Heads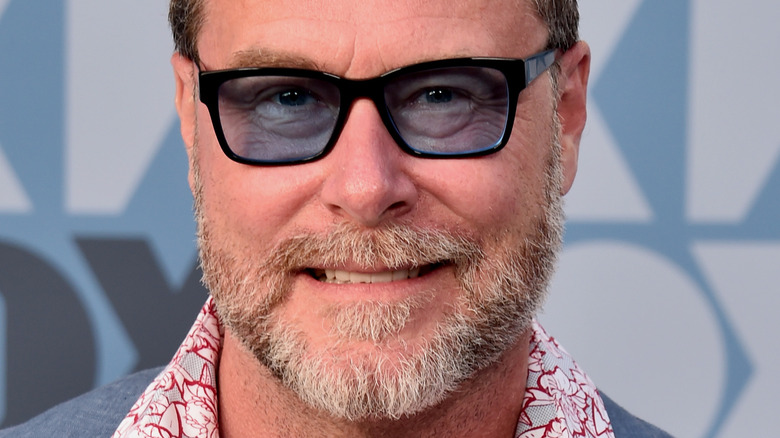 Alberto E. Rodriguez/Getty Images
Dean McDermott was spotted with some unusual company recently. According to E! News, McDermott and his wife Tori Spelling are calling it quits and planning on getting a divorce. Back in 2021, the "Scream 2" actor shared her family Christmas card on social media, but her husband was nowhere in sight. At first she covered up for McDermott and claimed he was in the middle of filming a new movie. However, the truth has taken a turn for the worse. 
"The marriage is over and has been for a very long time now," a source told the outlet. "Tori has met with her lawyers and is planning to file very soon. She's trying to work it all out and make sure she is financially OK first." The E! source further explained that this decision has been in the works for a while now and that the two have had difficulties getting along.
According to Us Weekly, McDermott and Spelling met while on set in 2005, and at the time, both of them were already married. However, less than a year after their initial interaction, they tied the knot in Fiji. The couple has been through a lot of ups and downs throughout their nearly 17-year marriage, but now this time seems to be the end of their union. And, with divorce rumors beginning to hit the news, it appears McDermott has wasted no time in taking comfort with an unexpected companion. 
Dean McDermott hung out with Mary Jo Eustace at a local pub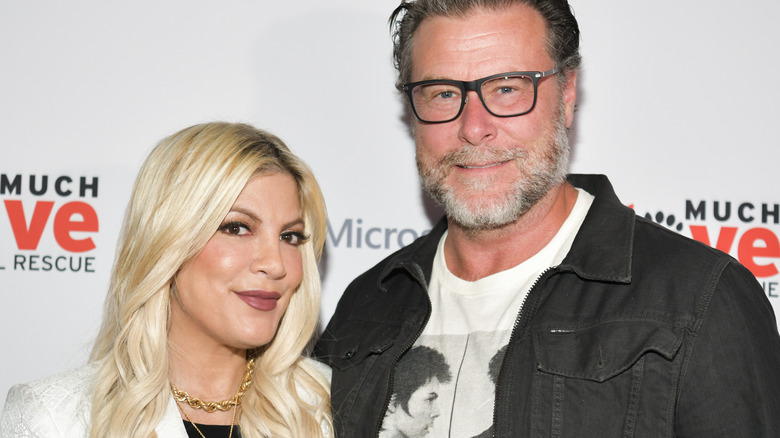 Rodin Eckenroth/Getty Images
According to Page Six, Dean McDermott was spotted hanging out with his ex-wife Mary Jo Eustace in the midst of divorce rumors from his wife Tori Spelling. The former couple, along with their son Jack, was seen having a good time enjoying drinks at Bottle Club Pub in San Francisco. Jack shared a story on Instagram of his parents with the caption, "LOOK WHOS HERE!" McDermott and Eustace got married in 1993 and stayed together until they split in 1996 after the Canadian actor had an affair with Spelling, per Today. 
While the pair seems to have a great co-parenting relationship now, things weren't always easy for them. In October 2019, Eustace stopped by for an appearance on her ex-husband's podcast, "Daddy Issues with Dean McDermott, Adam Hunter and Nicky Paris" to discuss some of their past issues and how they were able to overcome them as a family. The two revealed they hadn't communicated with each other for more than three years.
"She'd text me something or I'd text her and we'd get into this back and forth off just being nasty to each other," McDermott confessed (via People). "And then finally I go, 'Okay I have had enough, I am blocking you.'" However, things got better at their son Jack's 21st birthday party. "We went and had a lovely dinner," McDermott said. Hopefully, the actor and his wife Spelling can work things out too.