What Harry And Meghan Are Reportedly Banned From Doing At The Queen's Jubilee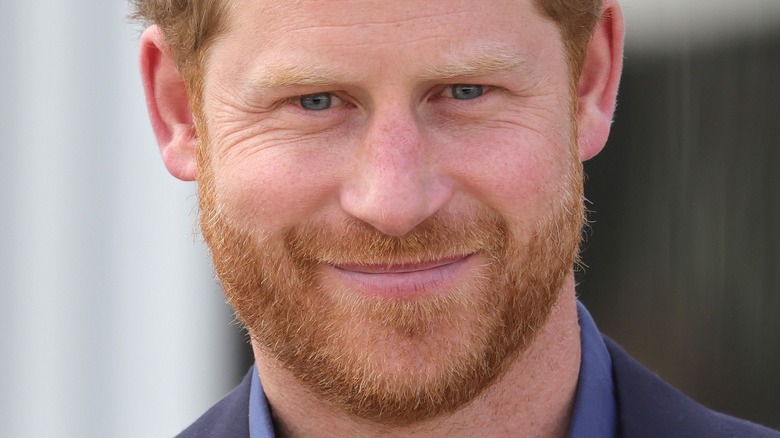 Chris Jackson/Getty Images
Prince Harry and Meghan Markle are not strangers to being the center of drama when it comes to the royal family. After not seeing eye-to-eye with the institution, the couple decided to step back and remove themselves from their respective royal roles back in 2020, according to People. In a statement, they explained that they would still be supporting the queen, but wanted to become independent both personally and financially.
The couple made their official exit from the royal family on March 31, 2021 after attending their last few royal events. Eventually, they temporarily relocated to Los Angeles, California, to begin a practically new life. A royal insider explained to People, "This is what Meghan and Harry have always wanted — to create their own life." The source added, "It's got to feel like an immense relief to get out of the U.K. and go down their own path."
After purchasing a home in Montecito, a high-end area in Santa Barbara county, less than two years ago, the couple is already looking to move. According to the Mirror, they are looking into nearby properties and interested in potentially selling their home. The former royals are determined to find the perfect spot for their family in the United States, but they still have family and affairs to take care of in the U.K. As the queen's Platinum Jubilee approaches, the couple must still follow specific rules set by the institution, despite their removal from royal status.
One thing is non-negotiable at the U.K. palaces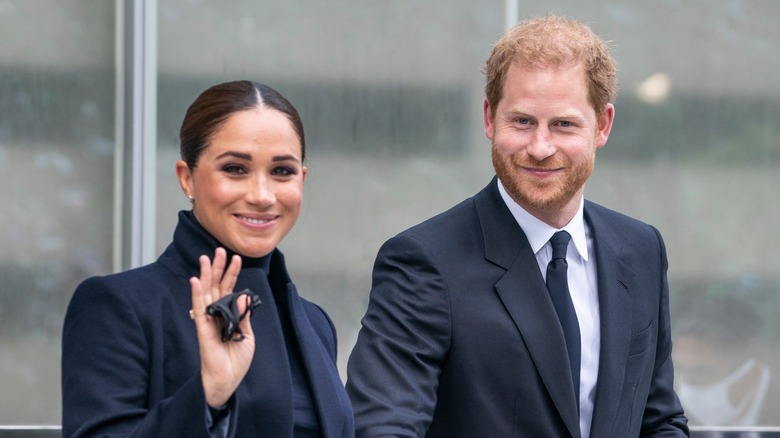 lev radin/Shutterstock
Although Prince Harry and Meghan Markle have left their royal duties behind, some agreed upon jurisdictions still apply. Queen Elizabeth's Platinum Jubilee is coming up and the couple will be in attendance. However, there will be no cameras or filming allowed in the royal palaces and residences, according to Page Six. The couple signed off on the "Sandringham agreement" when they removed themselves from the royal family in 2020, agreeing to no cameras at royal events. Page Six exclusively reported earlier this month that an "at home" docuseries surrounding Prince Harry and Meghan will be coming to Netflix soon. The couple signed a multi-million-dollar deal with the streaming platform back in 2020.
Prince Harry and Meghan Markle do not seem to be bothered by the fact that cameras are not allowed inside these events. When asked if the couple wanted to film their time in Britain, a source told Page Six, "I highly doubt they would even think about that. It would be such a bad look." The insider continued, "Even if they could sneak a camera in, they wouldn't be able to use any of the footage. I guess they could do home video on their phones, but I honestly don't think they would."
While viewers won't be able to see any private footage of the queen's Jubilee on the couple's upcoming Netflix series, moments will still be captured for the public and the event will be broadcasted live from Windsor Castle, according to Newsweek.