Andy Cohen And Bravo Are Facing Serious Heat Over The Real Housewives Of Dubai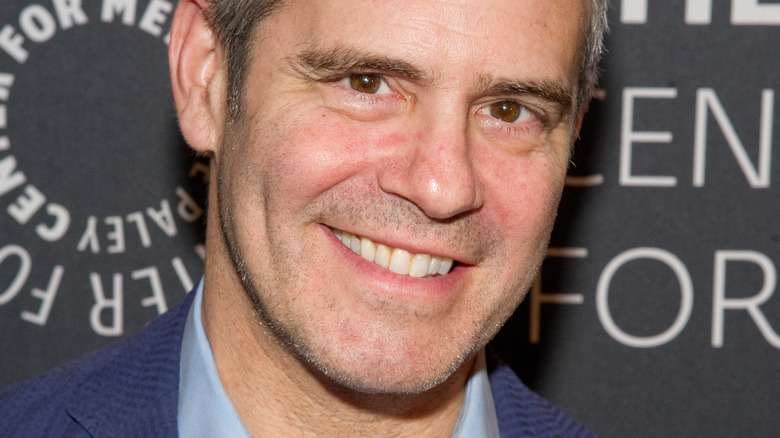 Ron Adar/Shutterstock
Bravo's new series "The Real Housewives of Dubai" promises to take the franchise to new heights of drama. Even the show's tagline is cheeky: "If you can't handle the heat ... get out of Dubai." On top of that, a fan-favorite on Bravo's "Ladies of London," Caroline Stanbury returns to reality TV for "RHODubai."
"RHODubai" is the 11th show in the "Housewivesverse." In November, Cohen announced the series telling The Hollywood Reporter, "Everything's bigger in Dubai, and I couldn't be more excited to launch Bravo's first international Housewives series in a city I've been fascinated by for years." Many of the Bravo faithful were excited about a new "Real Housewives" fix, but the reaction to Cohen's news wasn't all sunshine and rainbows. After the news broke, Twitter clapped back at Bravo for putting a spotlight on a city known for poor women's rights and gay rights. A non-fan tweeted: "Cool, human rights are for the rich." Another tweeted: "Great! So now we're going to ignore the anti-gay laws and misogyny of [the United Arab Emirates]? 10-15 years in prison for being gay. Great pick! I see the 'social consciousness' of BRAVO didn't last very long." Ouch. 
The new series will air on June 1, so emotional reactions have died down, right? Wrong! Cohen and Bravo are facing serious heat over the "RHODubai."
Andy Cohen and Bravo getting backlash from all sides about #RHODubai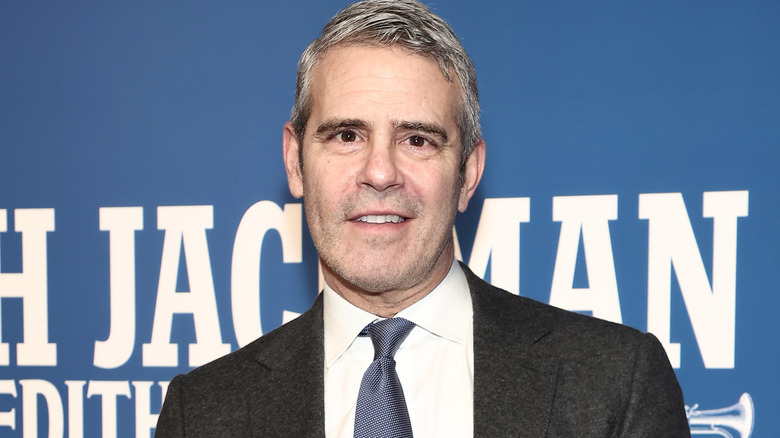 Arturo Holmes/Getty Images
Andy Cohen and Bravo are receiving huge backlash about "The Real Housewives of Dubai," and the series hasn't even aired yet! On May 25, 12 human rights groups banded together to call out Bravo in an open letter to Cohen and network executives. "Dubai is an absolute monarchy that is part of the dictatorship of the United Arab Emirates," the letter stated. "By setting the 'Real Housewives' franchise inside Dubai, you are helping the UAE dictatorship hide its male rulers' misogyny, legalized homophobia, and mass violence against women." Human rights leader Danaka Katovich said it was "shocking" that Bravo chose Dubai — telling Yahoo Entertainment the region is "run by homophobic and misogynistic leaders that 'Real Housewives' fans should stay as far away from."
As expected, Twitter has feelings about "RHODubai." One user tweeted, "Clearly the only world that has value for Cohen is the world of 'The Rich & Shameless doing Desperate S**t for attention.'" The latest "Housewives" series is also getting slammed by influencers inside the United Arab Emirates. Commentator Majid Alamry spoke out against "RHODubai," saying it "does not represent the women of Dubai" who are the "backbone in helping giving our children the proper upbringing." One Twitter user weighed in: "Mark my words, this will be the first and last season of the show. The UAE government will not let this go for sure."