The Real Reason Kate Gosselin Sued Her Ex-Husband Jon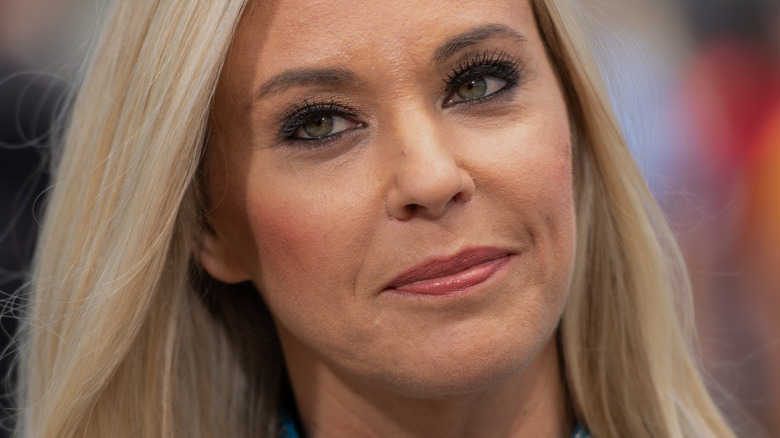 Noel Vasquez/Getty Images
We may receive a commission on purchases made from links.
Jon and Kate Gosselin's messy divorce drama has been playing out in the tabloids for more than a decade. The former TLC stars, who starred in the hit reality show "Jon and Kate Plus 8" with their twin daughters, Mady and Cara, and their sextuplets, Aeden, Alexis, Collin, Hannah, Joel and Leah, split in 2009 amid rumors that Jon cheated on his wife and wanted to live the party lifestyle. At the time, Kate was granted full legal custody of all eight children, while sharing physical custody of them with her ex-husband, per Us Weekly.
But the former pair's disagreements over money and the children didn't end when the divorce papers were signed. The embattled exes frequently took each other back to court over custody and child support issues. "I've been through nine attorneys. I've probably spent $1.3 million in court, back and forth with everything else," Jon once told "First Class Fatherhood." 
The dad of eight was ultimately granted custody of two of the sextuplets, Collin and Hannah, and he raised them through high school in his Pennsylvania home. Kate has since moved with her other children to North Carolina, according to In Touch Weekly. So, why did Kate take Jon to court, if not for custody reasons?
Kate Gosselin accused Jon Gosselin of tracking her every move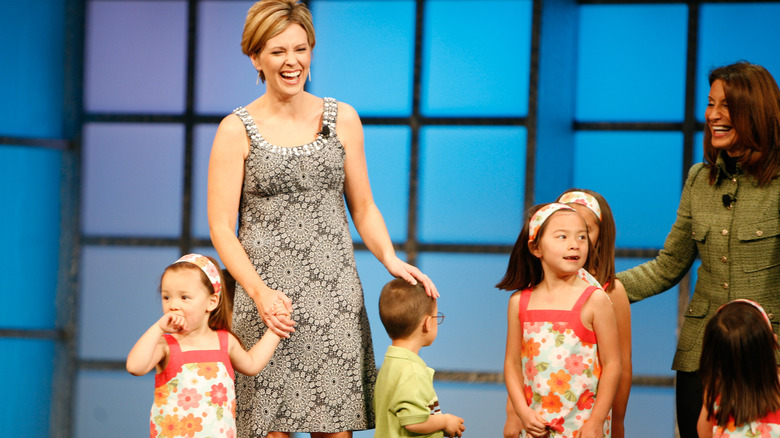 Amy Sussman/Getty Images
Jon and Kate Gosselin's post-divorce drama got downright ugly. Accusations were hurled back and forth between the angry exes in various interviews. In 2012, Robert Hoffman, a friend of Jon's, wrote a damning book titled "Kate Gosselin: How She Fooled the World." The book made some serious allegations about Kate, including the idea that she was obsessed with fame and used her children to achieve it.
Around the time of the book's release, Kate filed a lawsuit against her ex-husband in which she accused him of "hacking" her phone and stealing her computer hard drive to get information for the tell-all. Kate filed the suit in Pennsylvania District Court, accusing Jon of violations of the Computer Fraud and Abuse Act, per The Wrap. The reality star alleged that her ex hacked into her email, phone, and bank accounts and fed the information to his author friend. "Jon violated a federal anti-hacking statute in order to publish salacious, scandalous and defamatory information about Kate," the reality TV mom's lawyer, A. Jordan Rushie, said in 2013, per CBS News. "It's damaged her reputation."
Later that year, Kate dropped the wiretapping and hacking lawsuit against her ex-husband, per Radar Online.
Jon Gosselin's happy to be free from courts and custody battles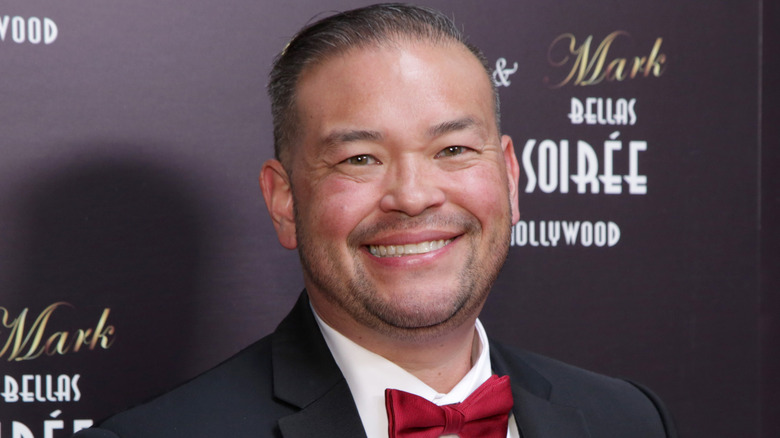 Greg Doherty/Getty Images
Thirteen years after the Gosselin's divorce, accusations are still being made, but it's only Jon Gosselin who's doing the talking. Ever since her North Carolina move, Kate Gosselin has dropped completely out of the spotlight. Fans have noticed that she has not posted on her Instagram page in nearly two years, and she didn't even publicly mark her brood's milestone birthday, as the Gosselin sextuplets turned 18 in May 2022, per E! News.
But Jon has been doing enough talking for the both of them. In May 2022, he told Entertainment Tonight that the divorce happened over Kate's alleged infidelity. "Why did the divorce happen? Because a certain person left me for a certain somebody," he said. He also addressed his "free" life now that all of his kids are legal adults. "It's like starting over pretty much," he said. "There's no more custody court. It's over. We are done today. It's over... This weight has been lifted off my shoulder... It is just a big relief."