The Real Reason Cher Turned Elvis Presley Down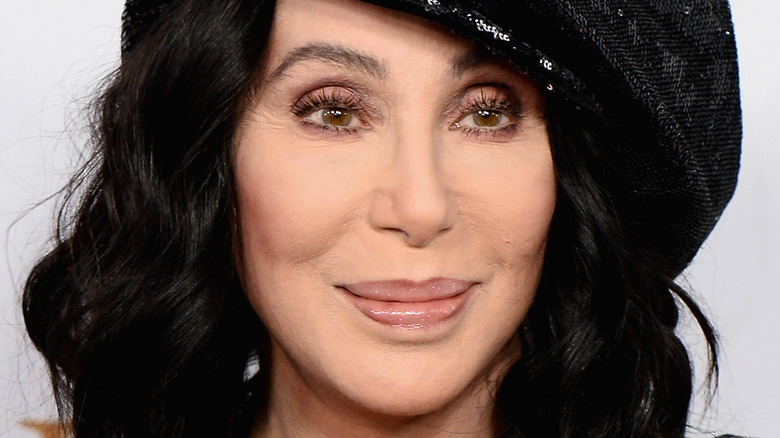 Tara Ziemba/Getty Images
Cher is certainly a beloved entertainment industry icon who's famous for her boundary-breaking music, award-winning acting skills, and fabulously fashionable ways. Beyond that, the public is apparently curious about her personal life which is why she was asked if she had someone special to call her own while talking to the Daily Mail in September 2018. In response, she admitted that she didn't have a boyfriend at the time — or, at least, that week — despite being open to finding someone new. She explained, "The problem I have with all the boyfriends lately is that I don't want to go any place with them because you can't keep a relationship going in this kind of goldfish bowl, where everything you do and every picture you have taken will be on Instagram. There's no way to keep something ... special."
That may be the way Cher feels these days, however, in the past, she was connected to a few famous men whose names you would likely recognize and has been involved in a fair share of buzz-worthy relationships. That includes her romance with the late Sonny Bono as well as her marriage to Gregg Allman before their split and his eventual death in 2017. She was also involved with Tom Cruise and found romance with Val Kilmer.
She also could have spent some time getting up close and personal with none other than the king of rock and roll, Elvis Presley, but turned him down for a surprising, while perhaps understandable, reason.
Cher's nerves kept her from going to Elvis' Graceland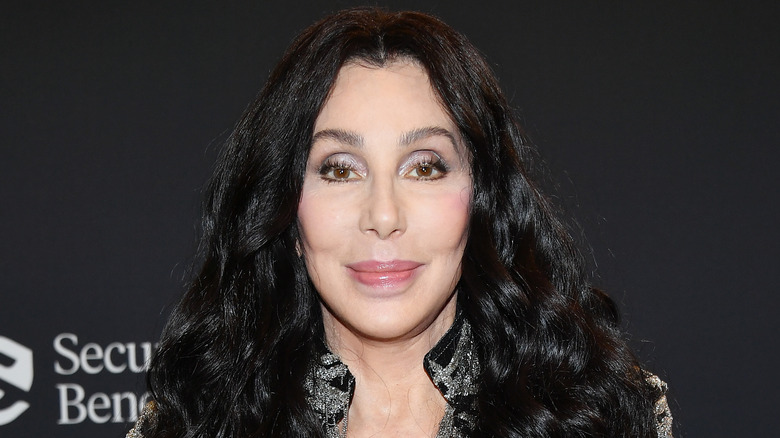 Amy Sussman/bbma2020/Getty Images
Cher is such an iconic, fierce, and accomplished figure, that it may be hard to imagine her being intimidated by anyone who might be interested in her romantically. However, not everyone was as famous as the late Elvis Presley who apparently had his eyes on Cher. Indeed, when she sat down for an interview with Andy Cohen (via the Express) in 2013, she told the host that she had been asked to visit Elvis' home at the time, the now-public tourist destination Graceland, to spend time with him. However, she revealed why she chose not to go, saying, "I was just too frightened."
Cher reiterated her feelings in a 2010 interview with David Letterman, recalling, "I got nervous. I didn't get there. I was that nervous!" However, she did add that she regrets not having taken advantage of the opportunity. The same goes for the chance she had with another former Hollywood hunk and eventual industry legend, Marlon Brando.
As for Elvis, the fact that he didn't end up with Cher didn't mean he ended up alone. Along with his marriage to Pricilla Presley, he also dated — or sparked romantic rumors with — other notable ladies like Nancy Sinatra, Linda Thompson, Cybill Shepherd, and Ann Margret, according to Harper's Bazaar. When it comes to Cher, she has not only had a healthy romantic life but she's also made it perfectly clear how she feels about having a man by her side.
Cher's view on men sparked a famous quote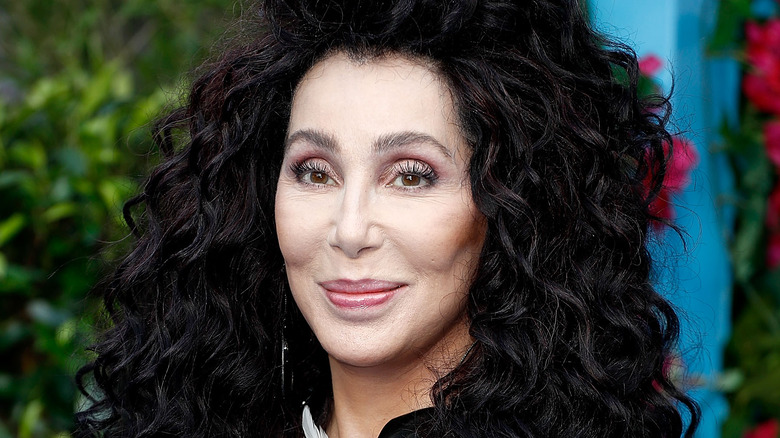 John Phillips/Getty Images
When it comes to Cher's view of potential romance and the men who she might date, she's an inspiration to others. That includes another star whose love life has made headlines over the years and who has dated more than one famous man, Taylor Swift. The younger singer seemed to hint at that in the video for her song "You Need To Calm Down." In one shot, you don't have to watch too closely to spot the clear shot of a quote from Cher that can be seen framed on a wall that reads: "Mom, I am a rich man."
The line originally came from an interview that Cher did with Jane Pauley in 1996, per Good Housekeeping. When Pauley asked Cher about an earlier instance when the "If I Could Turn Back Time" singer said that a having a man in your life isn't a requirement, but is an extra element to enjoy if wanted, Cher responded by agreeing, "Like dessert, yeah. A man is absolutely not a necessity." When Cher was then asked by Pauley if she had intended for the statement to come off as bitter, she said, "Not at all! I adore dessert. I love men! I think men are the coolest. ... But you don't really need them to live. ... My mom said to me, 'One day you should settle down and marry a rich man.' I said, 'Mom, I am a rich man.'"