What We Know About Busy Philipps' Separation From Her Husband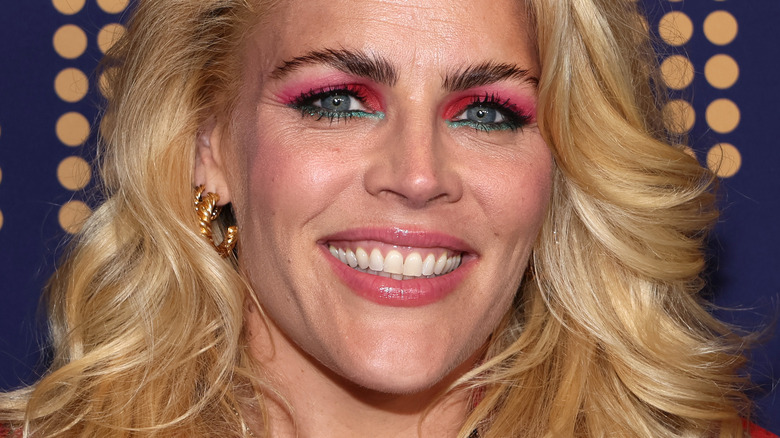 David Livingston/Getty Images
Just like so many other celebrity moms out there, Busy Philipps is someone who doesn't mind giving her fans and her followers a little glimpse into her life behind closed doors. In an interview with Us Weekly back in 2019, she said that her social media habits seem to be in line with everyone else's as she often tries to put herself out there while keeping things as authentic as possible, but within certain limits. "I gauge what is appropriate and what is necessary, and I always laugh when people say things like, 'You reveal everything on social media!' because I think to myself, 'Oh, well, if only you knew!'" she said.
And while Philipps doesn't mind sharing photos of her children, her life, and her thoughts, some fans have noticed that she's been rather quiet about her husband of 15 years, Marc Silverstein — leading some to wonder what might be going on with their marriage. Well, it turns out that Philipps and Silverstein have been keeping the details of their relationship under wraps for a very long time, and for this reason, too.
Busy Philipps and Marc Silverstein have been separated for one year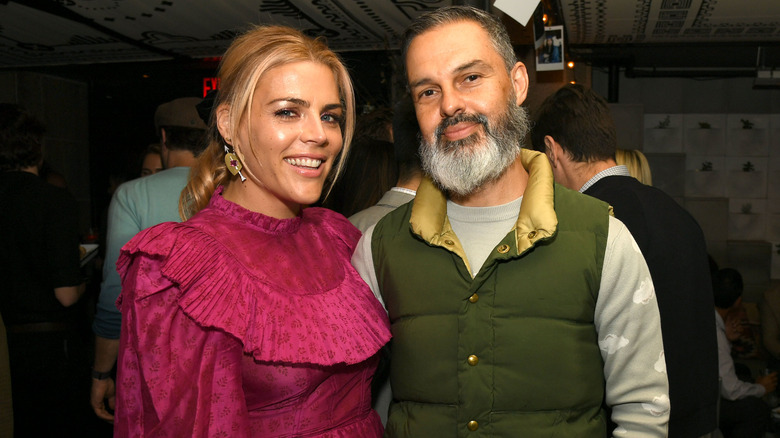 Kevin Winter/Getty Images
Busy Philipps and Marc Silverstein are not the kinds of people who like to broadcast the changes in their personal lives the very second that it happens. Instead, it took Philips over a year to say anything about their separation. 
"It's been a really long time that Marc and I have been separated, and our kids know, our families know, our friends know," she revealed on her "Busy Philips Is Doing Her Best" podcast (via People). Explaining that she and Silverstein have been living separate lives since February 2021, Philipps admitted that she doesn't understand why so many high-profile couples feel the need to announce all of the milestones in their lives, including the highlights and the lowlights. She said, "Marc and I talked about it, and when we first separated, we couldn't even think about putting one of those statements out — it made us sick, both of us, truly ill."
That said, the last time that Philipps posted a photo of Silverstein on her Instagram account was back in July 2021 for his 50th birthday. Silverstein also wished Philipps a Happy Mother's Day a few months earlier on his Instagram, too. Regardless of such, it seems as if Philipps and Silverstein are prioritizing their own happiness over celebrity and even social media norms and expectations.