This Is Really Why Winona Ryder Changed Her Name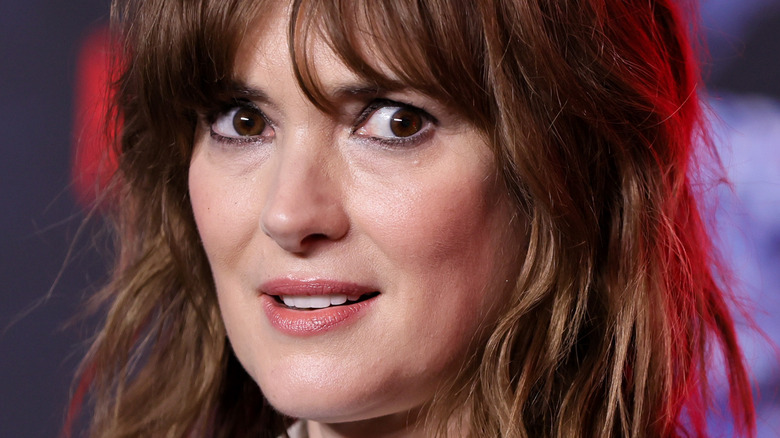 Theo Wargo/Getty Images
Winona Ryder skyrocketed to fame at only 17 in the late 1980s through her performance as the teenage goth Lydia Deetz in Tim Burton's "Beetlejuice." She continued to captivate audiences with iconic roles in "Heathers," "The Age of Innocence," and "Little Women," the latter two of which received her Academy Award nominations in the mid-90s. To this day, Ryder continues to be one of America's leading actors, currently starring in Netflix's "Stranger Things," one of the platform's most popular shows, for which she was nominated for a Golden Globe in 2017. 
However, the acclaimed actor, born Winona Laura Horowitz, was not always known as Winona Ryder. So, what is the reason why Ryder really changed her name? Well, back in 1980s Hollywood (and before), a number of public figures had to make the decision to go by a different name in order to seem more palatable, and Ryder was no exception. 
The actor changed her name to Ryder on a whim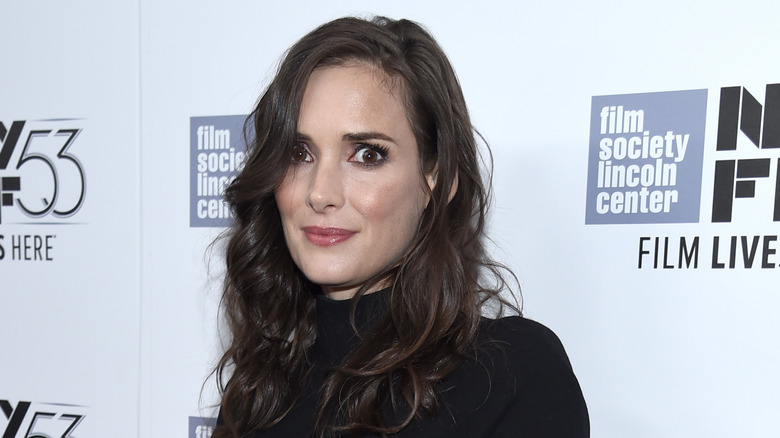 Dimitrios Kambouris/Getty Images
According to Harper's & Queen, Winona Ryder changed her name from Horowitz to Ryder back in 1986, when she was 14, upon the production of her first major film role, "Lucas," written and directed by David Seltzer. When her agent called her at home and asked Ryder, who was 14 at the time, how should would like her name to appear on the credits, she responded, "Winona Ryder," because her father happened to be listening to an album by jazz musician Mitch Ryder at the time. In essence, Winona Ryder was only barely a teenager when she made the lifelong decision to change her name to one of her father's favorite musicians on a whim. Though there is no evidence she legally changed her name from Horowitz to Ryder, this is still common practice among Hollywood actors who would adopt their new name in all but paperwork from the moment they achieved fame going forward. 
In addition, Ryder, who is Jewish, may have changed her name to safeguard her identity, given how she later revealed in a 2020 Vanity Fair interview that she and her younger brother faced anti-Semitic bullying as adolescents in Minnesota, including by having swastikas painted on her brother's school locker. Unfortunately, Ryder still experienced anti-Semitism in Hollywood despite changing her name, including by famed actor Mel Gibson, who she said once "tried" to apologize after making disparaging remarks about her being Jewish, per Variety.
Winona Ryder was also named after her hometown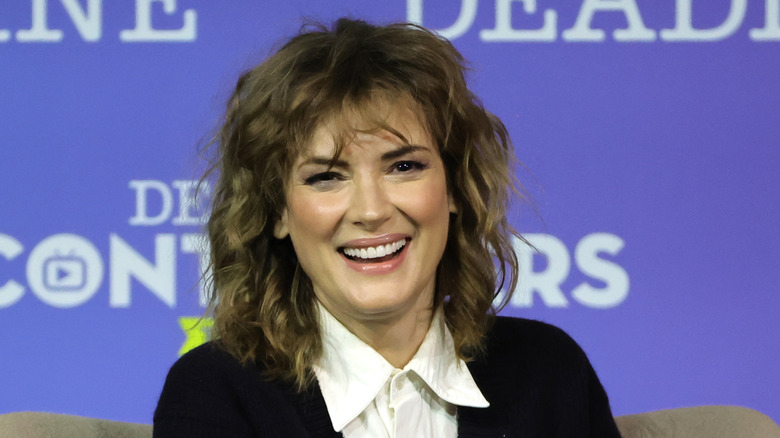 Kevin Winter/Getty Images
For fans interested in the origin of Winona Ryder's rather unique first name, it turns out that she was actually named after the small town in which she was born, according to the Independent. This is the town of Winona, Minnesota (which in turn was named after an important Native American figure). Clearly, the actor still maintains a strong connection to the town, even constructing a website in early 2020 to celebrate it, shortly after she appeared in a SuperBowl advertisement for Squarespace which was shot there. 
"I was born on a small farm on the outskirts of Winona, Minnesota," Winona writes on her website. "Dad tells stories of a shoelace and umbilical cord, but I don't know how true that is. Regardless, Winona is my origin point, in more ways than one."
In addition, Ryder's last name was not the only part of her named after a celebrity. According to Biography, Ryder was given her middle name, Laura, due to her parents' friendship with Laura Huxley, famed novelist Aldous Huxley's wife. With that kind of background, it is no surprise that Winona Ryder was destined to become famous herself.