Who Is Wynonna Judd's Husband, Cactus Moser?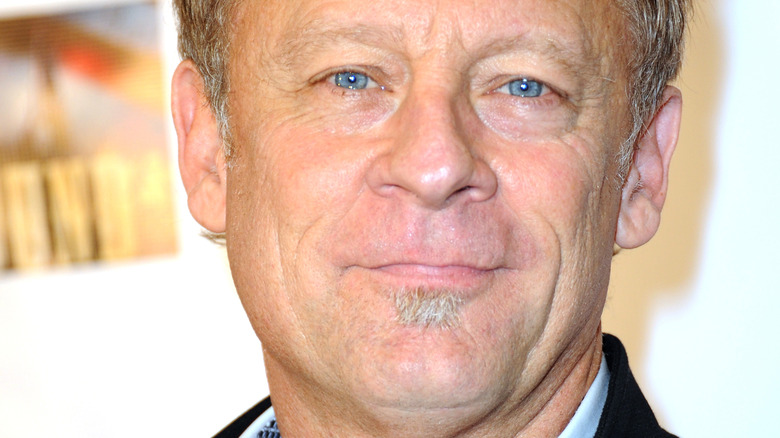 Albert L. Ortega/Getty Images
This article contains mention of suicide and sexual assault.
Wynonna Judd was one half of the country music duo The Judds alongside her mother Naomi, who tragically died by suicide in April 2022. She's grown up in the limelight, as she came to fame as a singer in 1983 at 19 years old, when The Judds were signed to RCA Records. Wynonna's been singing, despite personal struggles and family tragedy, ever since.
Any fan of The Judds is bound to have heard some of Wynonna Judd's sad history, including her battles with addiction, two divorces — as per People, her 2007 divorce came after her ex-husband's shocking sexual assault arrest — and the death of her biological father, just weeks before she was able to locate him.
Although the Grammy-nominated star has experienced heartbreak straight from a country song, she's also met her great love. Fans may still not know much about Wynonna Judd's third husband, Cactus Moser, but the two are well matched. Her man is a country music artist just like herself. They've even got their own band, Wynonna & the Big Noise.  It seems like she finally found her other half.
Wynonna and Cactus met before her first marriage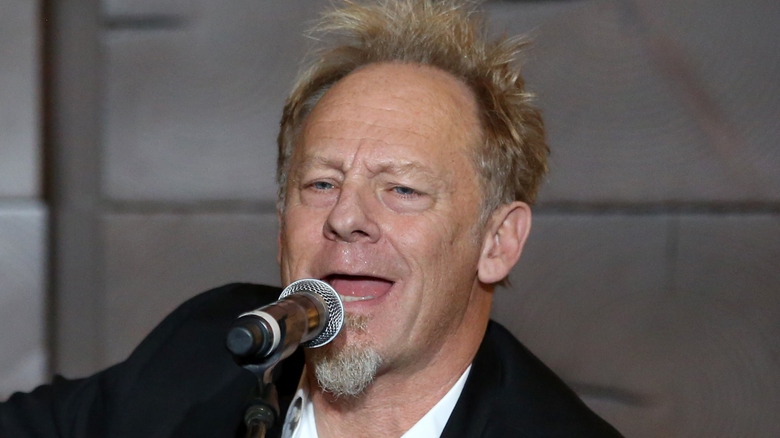 Gabe Ginsberg/Getty Images
Wynonna Judd and her husband, Michael Scott "Cactus" Moser, tied the knot in 2012, but their relationship goes back much farther than that. It turns out the two actually met around 1986, a decade before Judd's first marriage. At this time, Judd was around 22, and Moser, whom IMDb reports was born in 1957, was about 29. According to Us Weekly, Moses is a drummer and co-founded the country band Highway 101. He met Judd when Highway 101 and The Judds toured together.
However, the two soulmates weren't able to get together at the time, as Judd's career prevented her from getting serious with anyone at the time. "He was touring with Mom and myself," Judd told Us Weekly in 2012, "and I was smitten then, [but] when you're touring with your mother it's kind of hard to get a date. So we went our separate ways."
In the 25 or so intervening years, Judd would go on to get married and divorced twice: first to a man named Arch Kelley, then to D.R. Roach, her former bodyguard. It wasn't until 2009 that she and Moser would finally begin dating. From then, it didn't take long to realize they wanted to spend the rest of their lives together. They got engaged on Christmas Eve 2011, and married on June 10, 2012, when Judd was 48 and Moser was 55. The two have been inseparable ever since.
Wynonna and Cactus stuck together after a terrible accident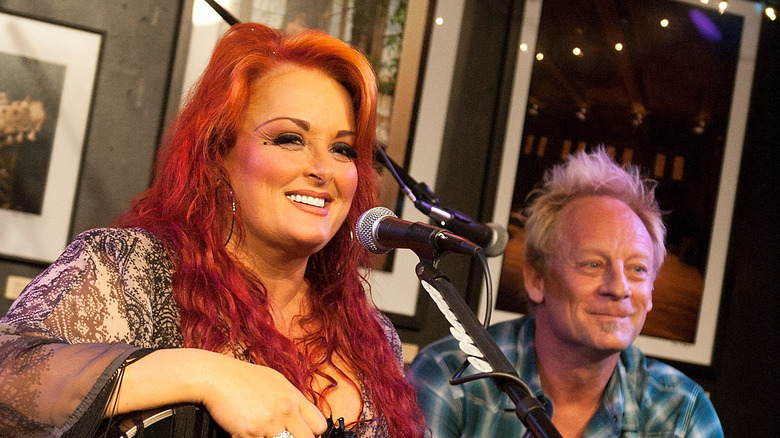 Erika Goldring/Getty Images
They have not had children together, but both have children from previous relationships. Moser has daughter Sunshine, born in 1979, and two sons: Cahl, born 1989, and Wyatt, born in 1994. Judd has two children from her marriage to Kelley: son Elijah, born in 1994, and daughter Grace, born in 1996, per All Music. All five of the kids are central to their lives. In fact, the children were the only ones invited to their parents' 2012 wedding, including Wynonna's sister and mother, with whom she obviously shared a very tight bond. 
"I didn't want it to be about anyone but Cactus and me," she told Us Weekly about her wedding. "Because to me, at the end of the day, it's the children, Cactus, and me. I was so concerned about making this feel special for them, everything fell away." 
Their relationship also survived another serious setback shortly after their wedding, when Moser had to have his left leg amputated after a motorcycle crash, which Judd was a part of. Fearing he might be dead in the moments afterward, Judd described hearing his first gasp of air as "the most beautiful sound on earth" in a 2014 interview with ET. One decade later, the two are still going strong, and it has become clear that Cactus Moser is nothing short of the love of Wynonna Judd's life.