Why Lily-Rose Depp Doesn't Love Being In The Spotlight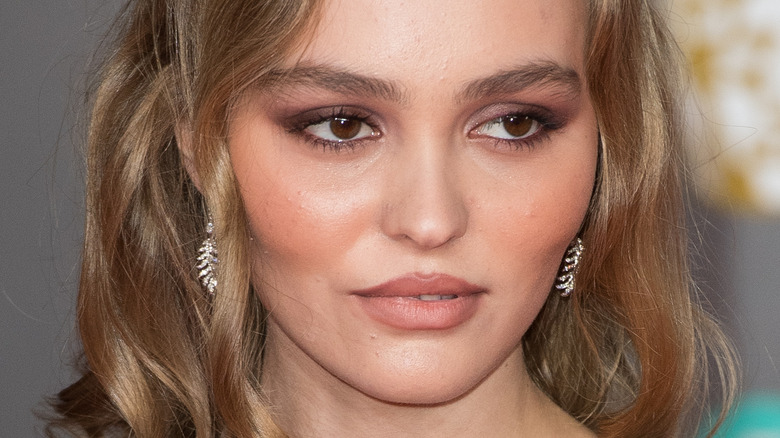 Jeff Spicer/Getty Images
Lily-Rose Depp might have two of the most famous parents in the entertainment world, but that doesn't mean she always feels comfortable being in the spotlight. Lily-Rose's father is Hollywood star Johnny Depp, while her mother is French actor and singer Vanessa Paradis. While speaking to Interview, Lily-Rose opened up about her transatlantic upbringing, as she was raised both in France and the United States. She said, "My dad is very American and my mom is very French, and I grew up in both places. I don't know if I feel like I have different personalities. But I think that I'm able to tap into a more American sense of humor than a French sense of humor, depending on where I'm at."
In addition, Lily-Rose also said her parents were rather easy-going during her childhood and they fostered more of an independent spirit in her than anything else, per The Sun. That might have led her to tap into her inner artist and becoming an actor. "For me, it's simple: I like to act," she told the Vanity Fair France in 2016 (via People). "It frees me. I want to make it my craft." And, while her father's famous last name and her mother's good looks might have helped pave her way to Hollywood, Lily-Rose says she's not always happy with all of the attention that she gets.
Lily-Rose Depp suffers from anxiety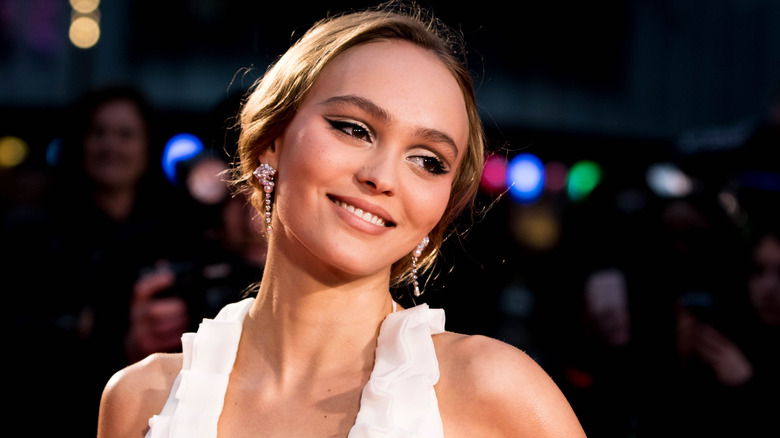 Tom Rose/Shutterstock
Anytime Lily-Rose Depp walks into a room, it's surely hard to ignore her. Lily-Rose first got her big break back in 2016 when she appeared alongside her parents Johnny Depp and Vanessa Paradis in the movie "Yoga Hosers." She then went on to star in films such as "Planetarium," "Voyagers," the television series "The Idol," and more. But, according to the young actor, she's not a fan of being in the limelight. She told W that fame gives her a "ton of anxiety." Lily-Rose also said that soon after her parents separated, they did everything "to keep my brother and me as much out of the spotlight as they could."
That said, Lily-Rose admitted that being the daughter of one of the biggest stars in the entertainment business has had its pros as well as its cons. "To me there's also something even a little bit harder about it, because the expectations are so insanely high," she explained to the publication. And while Lily-Rose might still be trying to find her footing in Hollywood, her father Johnny also shares the same sentiments about fame and how he sometimes feels uneasy about it, too.
Johnny Depp would rather not be a big celebrity name, either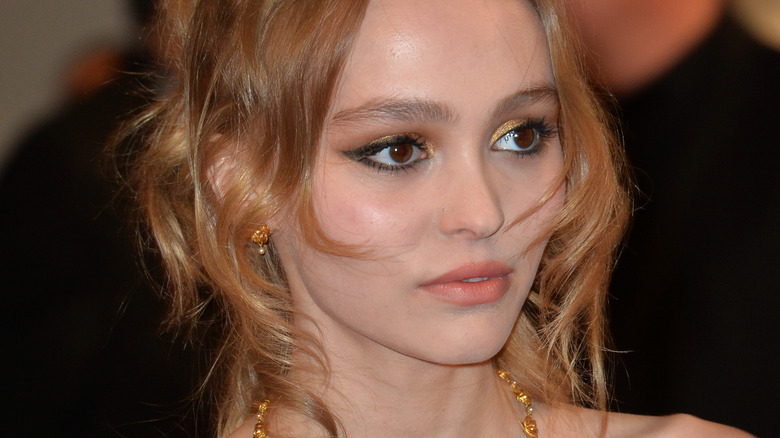 Featureflash Photo Agency/Shutterstock
Lily-Rose's father Johnny Depp admitted in a 2011 interview with CNN's Larry King that he didn't feel comfortable being a celebrity. He said (via the Daily Mail): "I don't think it's anything you ever get used to ... for many years I could never sort of put my name in the same sort of category as the word 'famous' or anything like that," while also adding, "I don't go out very much. I stay at home a lot."
Even though Lily-Rose and her father Johnny are two people who would rather not be recognized each and every time they walk the streets, the young starlet did tell Entertainment Tonight that she wouldn't mind sharing camera time with her father again, although it's not her biggest priority, either. "Never say never. That's really not something that I consider first and foremost," she said. Lily-Rose might not be a fan of all the attention that she gets, but then again there aren't many people out there who are lucky enough to say that their father's name is Johnny Depp, right?