What Kylie Jenner Was Supposedly Like Behind The Scenes Of The Ellen DeGeneres Show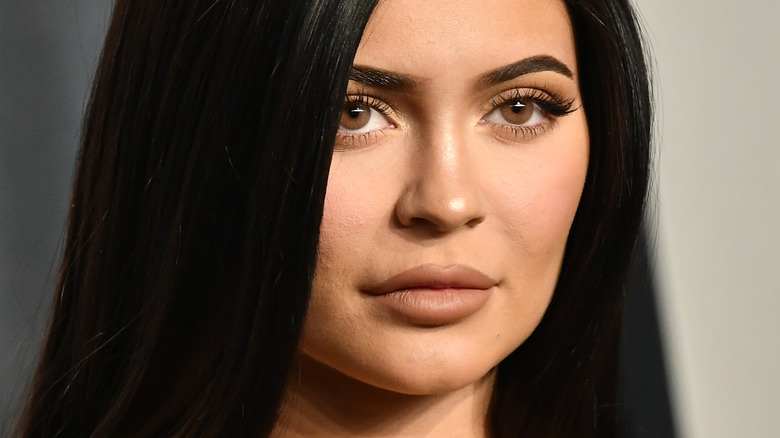 Frazer Harrison/Getty Images
According to Kourtney Kardashian, her little sister, Kylie Jenner, has "entitlement issues."
In a 2019 episode of "Keeping Up With the Kardashians," the Poosh founder called out her sister for locking their mom, Kris Jenner, out of the Kylie Cosmetics office. Apparently, Kylie thought Kris had been acting like it was her own office, to the point where Kris even took Kylie's parking spot. But Kris didn't appreciate how Kylie blasted her in front of everyone. "In front of everybody at the office she's like, 'Don't ever park in my parking space again. It's the one thing that means something to me. I've worked so hard,'" Kris told Kardashian at the time. "And I'm like, oh my goodness. I was on an important call and she locked me out of the office because she needed to do her work." Kardashian then gave her two cents, saying that Kylie is only acting as such because she joined the billionaire's club. "She has this, like, entitlement. No one says anything because she's Kylie Billionaire Jenner."
Kylie didn't seem to think she's entitled at all, but apparently, everyone around her believes that she is. In fact, during one of her appearances on "The Ellen DeGeneres Show," one staff member revealed that Kylie had been a diva backstage.
Ellen DeGeneres' staff accused Kylie Jenner of being a diva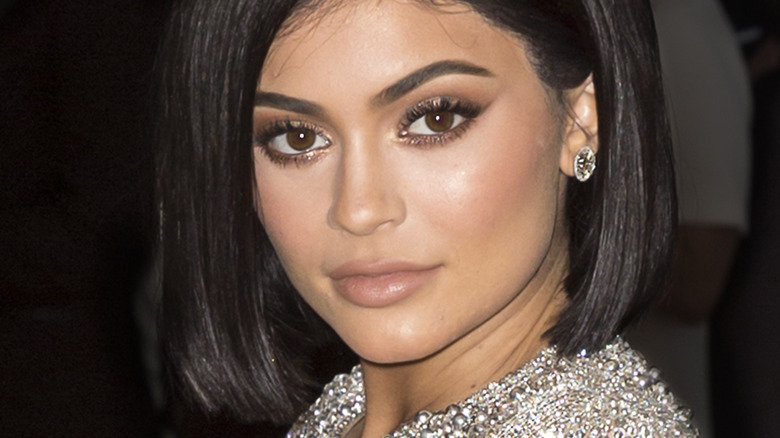 Ovidiu Hrubaru/Shutterstock
There may be some truth to Kourtney Kardashian's words because, per staff of "The Ellen DeGeneres Show," Kylie Jenner exhibits diva-like behavior.
In a 2015 appearance on the talk show, the youngest member of the KarJenner clan apparently dispensed some absurd demands to the staff, making it difficult to work with her backstage. "Kylie was almost as big of a b***h as Kim when she comes on the show," a source told Radar. "In addition to refusing to use Ellen's hair and makeup team, Kylie also needed to have two dressing rooms — one for her and one for her squad." The reality star also apparently took issue with parking, just as she did with her mom. "Kylie also insisted that she have two VIP parking spots, because she did not want to walk from the parking structure to the studio, which is less than a block away."
Interestingly, this is not the only time she had been accused of being a diva. Harper's Bazaar Arabia also took notice of the makeup mogul's on-set behavior, claiming that she had "rolled up in her silver Lamborghini Urus an hour late" and headed "straight to hair and makeup" with "no handshakes, no eye contact" (via the Daily Mail). Even Jenner's assistants quipped about her demands, telling fans how particular she is with her wants. "Kylie asks me for the same f*****g smoothie every morning," one assistant shared in a Snapchat takeover, per Life&Style. "And I always ask her, 'What flavor?' And she says, 'You should know the flavor.'"
Kylie Jenner has a packed glam squad
It's not surprising that Kylie Jenner asked for two dressing rooms for her appearance on "The Ellen DeGeneres Show." It apparently takes a village to keep the billionaire in tip-top shape. Per The U.S. Sun, there are eight members in her glam team, including Ariel Tejada, who's in charge of Jenner's makeup, Jesus Guerrero, who makes sure her locks are perfect, and Jill Jacobs, who ensures Jenner blows everyone away with her outfits.
When she was pregnant, Jenner also reportedly hired a whole team to help her out. "She has also hired four new assistants as well as an additional two security guards to have her house guarded around the clock," an insider told Radar. "Kylie hired a pregnancy coach too, who will help her with nutrition and exercise, as well as take her through Lamaze training when she gets further along."
But, even though Jenner surrounds herself with people who will be at her beck and call, she said that she makes sure to set strict boundaries. "I do have limits as a boss. I hate conflict, but I also learned you can't really let people working around you get too comfortable because that's when you get taken advantage of," she said in an episode of "Life of Kylie," per People. "It's happened way too many times with my family."