Who Did Joe Alwyn Date Before Taylor Swift?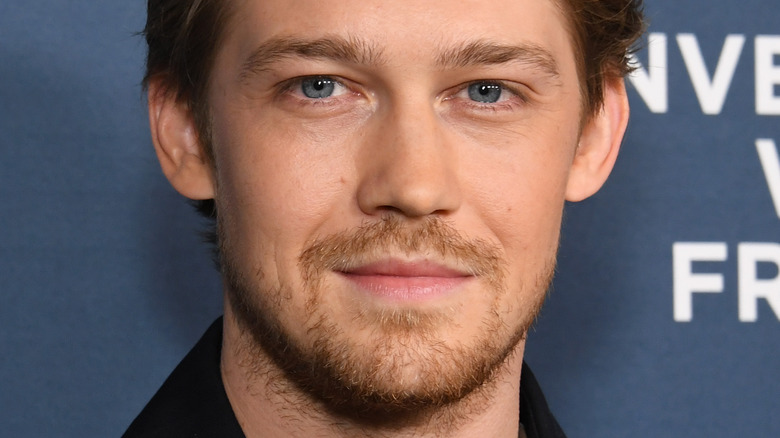 Jon Kopaloff/Getty Images
Joe Alwyn and Taylor Swift have been dating for several years now. In May 2017, The Sun broke the news that the pair had been secretly dating for months and were in a serious relationship. Both Alwyn and Swift originally agreed to keep their relationship lowkey and attempted to stay out of the public eye. Alwyn inspired the singer to keep this side of her life as private as possible, which was something different for Swift. While visiting the British actor in London, Swift even wore a wig to remain disguised while seeing her boyfriend. The majority of the "All Too Well" singer's relationships (and breakups) have been exceedingly public, so this was definitely something new for Swifties. However, a source told The Sun that after the fall of her previous public relationships, Swift was determined to keep this one a secret.
"Taylor has flown in via private jets and her security has made it a military-like mission to prevent her from being seen," the insider explained. "She's been walking around with Joe in London using disguises, like scarves and hats, to keep her identity under wraps. Nobody has a clue they've been walking past a music superstar — not even her new neighbors."
Now, the general public is aware of their romance, but it's still rare to see the couple together — and that may be the secret to success. According to Us Weekly, Alwyn and Swift have already talked about their future, including an engagement and marriage.
Taylor Swift thinks Joe Alwyn's 'the one'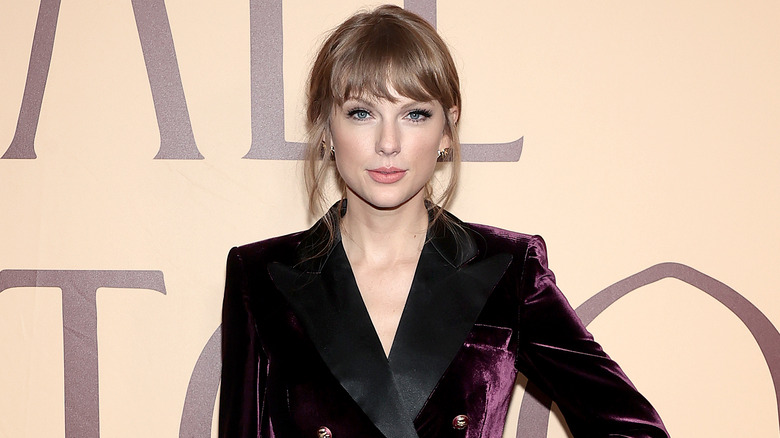 Dimitrios Kambouris/Getty Images
"The 1" isn't just a Taylor Swift song on her popular 2020 album, "folklore." It's also what she considers her boyfriend, Joe Alwyn. The duo has been dating for half a decade, while managing to keep the majority of their romance offline. And, despite Swift having other long-term relationships, she reportedly believes this one is different. Very early on, Swift's friends signed off on Alwyn and approved of the duo dating. A friend of the singer told People in 2017 that the actor could "definitely be the one" and that this particular relationship is very different from Swift's past ones.
Things reportedly began to get very serious between the two in 2018. An insider told Us Weekly, "Taylor really believes Joe is the one for her," the source revealed. "She wants to get engaged to him. She just doesn't feel as though she has to impress anyone at this point." Alwyn feels the same way. The insider continued, "Joe feels privileged that he gets to be with Taylor. And he is happy being out of the spotlight."
As time has gone on, fans may have expected things to get more public between the pair. However, the void of content and public outings remains constant. Both Alwyn and Swift enjoy keeping their romance private and want to keep this part of their lives separate from their work. This is unlike any previous relationship of Swift's, but valuing privacy isn't something new for her boyfriend.
Before Joe Alwyn met Taylor Swift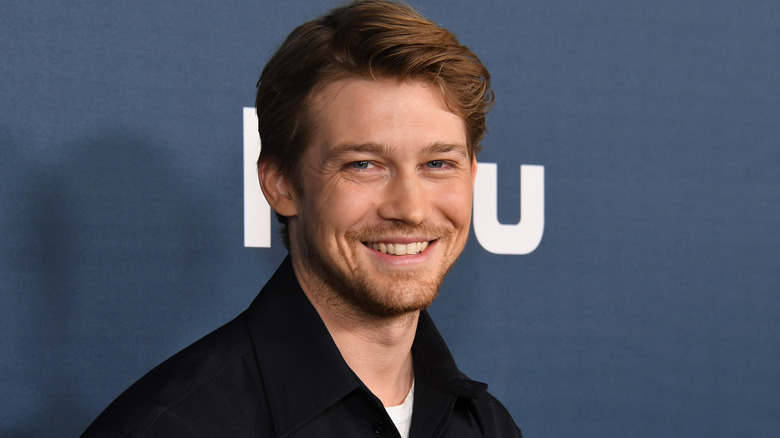 Jon Kopaloff/Getty Images
Before Joe Alwyn and Taylor Swift began dating, Swift was linked to several other famous men, including Tom Hiddleston, Calvin Harris, and John Mayer. However, Alwyn, known for keeping his personal life incredibly private, does not have as long of a public dating history. In fact, the actor has never publicly dated anyone besides Swift, according to Romper. While he most definitely could have experienced romance with another famous woman in the past, he seemingly kept things completely under wraps without any photos or tangible evidence to confirm its existence. Alwyn is undeniably a private person and his personal life prior to beginning a romantic relationship with Swift remains a mystery.
Not much has changed for Alwyn. The actor still doesn't like talking about Swift to the media despite their relationship being known. When asked about his relationship with the singer, Alwyn told British Vogue in 2018, "I'm aware people want to know about that side of things. I think we have been successfully very private, and that has now sunk in for people...but I really prefer to talk about work."
Alwyn's relationships prior to Swift have remained an enigma. He continues to be a very private person focused on his relationship behind closed doors, but fixated on his work in public. Whether or not Swift still gets disguised to spend time with her boyfriend (aside from the rare public outing), the future seems to be bright for this talented couple.