The Rare Medical Condition Jason Sudeikis Lives With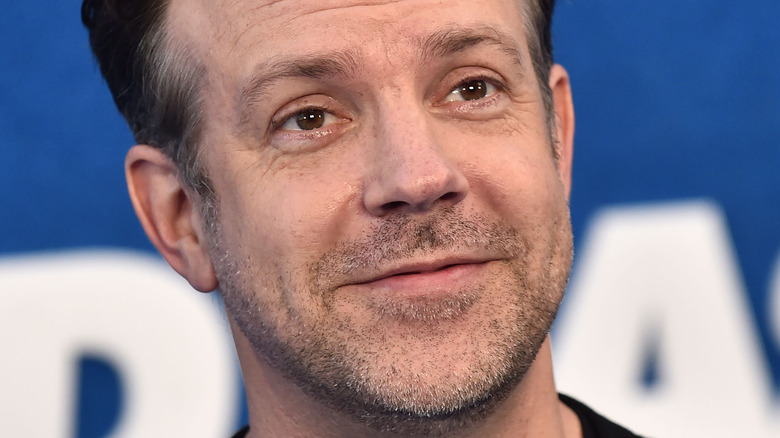 DFree/Shutterstock
Jason Sudeikis is known as many different things to many different people. To some, he's the multi-talented "Saturday Night Live" alum. To others, he's probably best known as his alter ego in "Ted Lasso," or even from his relationship with his ex, Olivia Wilde. Either way, there's no denying that Sudeikis has been everywhere in recent years because of his professional accomplishments and all the speculation about his personal life. 
Back in 2021, a lot of Sudeikis' fans couldn't help but wonder what was going on behind closed doors when the actor didn't look like his regular self while accepting his Best Actor award at the Golden Globes for "Ted Lasso" over Zoom. However, Sudeikis explained to GQ that he "was neither high nor heartbroken," despite all of the rumors about his emotional state that night. He also said the reason why he didn't dress up and wore a hoodie was "because I didn't wanna f***ing wear the f***ing top half of a Tom Ford suit. I love Tom Ford suits. But it felt weird as s**t." In other words, he was slouching it on Zoom like the rest of us that year.
His wardrobe preferences and all of the rumors about his personal life aside, few fans know that Sudeikis also lives with a rare medical condition. 
Jason Sudeikis can't smell mama's cooking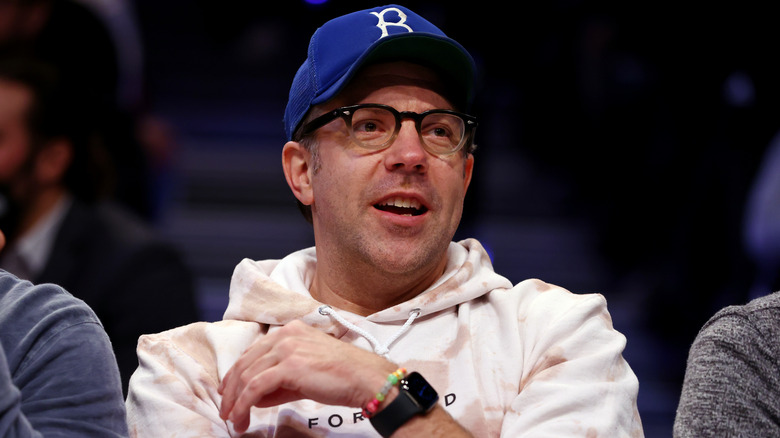 Rich Schultz/Getty Images
A lot of his fans would agree that Jason Sudeikis has plenty going on right now. He's starring in a massively popular series, has been linked to his co-star Keeley Hazell and he's also a proud father to his two children, Otis and Daisy. However, there's also a rare medical condition that he lives with and it's one that a lot of people don't know about. Sudeikis can't smell or taste anything and no, it has nothing to do with COVID-19. Instead, he has a condition called anosmia. His ex, Olivia Wilde, talked about it during an interview with People back in 2015. She said, "I just made risotto like 10 minutes ago. I like to cook, but I also have the easiest audience in the world. My fiance [Jason Sudeikis] has no sense of smell — he was born without it — so he thinks everything I cook tastes amazing! It really builds my confidence."
Even with Wilde's cooking skills (or lack thereof), Sudeikis still has a lot of preferences when it comes to the food he likes to eat, despite not being able to smell or taste much.
Jason Sudeikis loves to snack on comfort food like the rest of us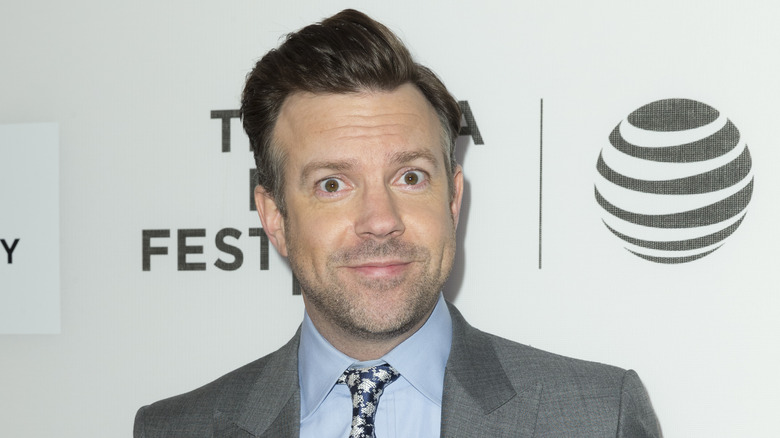 lev radin/Shutterstock
Even though Jason Sudeikis can't taste or smell much thanks to his anosmia, that doesn't mean he can't enjoy a lean, mean, and well-cooked steak or dinner date with special someone. While promoting "Angry Birds" in 2019, Jason Sudeikis opened up about his favorite comfort food. He said he loves Sour Patch Kids and "salted peanuts in the shell." If that weren't enough, in an interview with ScreenSlam in 2014, when asked if he would prefer a good meal or sex, Sudeikis agreed when his "Horrible Bosses 2" co-star Charlie Day asked, "Who answers meal? What kind of human being says meal? The answer is sex for everyone on the planet." Jason Bateman added, "Unless you are starving." Sudeikis didn't disagree, for sure.
Regardless if he's snacking on Sour Patch Kids, peanuts — or starving — there's no denying Sudeikis enjoys the taste of life, one way or another. That said, we have a feeling Olivia Wilde's risotto isn't on his list of favorite meals — or at least not anymore.