Inside Valerie Bertinelli's Relationship With Mackenzie Phillips Today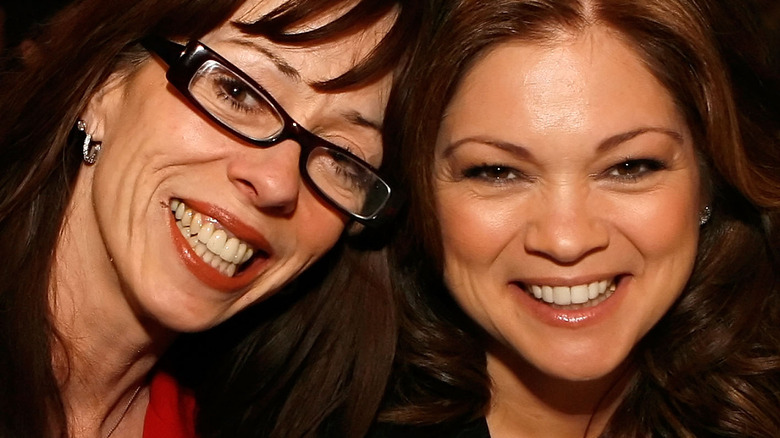 Kevin Winter/Getty Images
This article contains mentions of addiction and sexual abuse.
Valerie Bertinelli and Mackenzie Phillips have both lived long, jam-packed, and controversial Hollywood lives. Bertinelli's acting career took off when she was only 15 after she was cast alongside Phillips in the soon-to-be hit CBS sitcom "One Day at a Time" in 1975. Mackenzie Phillips came from a famous family, as the eldest daughter of The Mamas & the Papas lead singer "Papa John" Phillips, but she made her own name as an up-and-coming actress. The two young stars worked together on the show for five years, and Bertinelli's performance would eventually earn her two Golden Globe awards after Phillips had left the show.
Naturally, Bertinelli and Phillips, who started out as on-screen sisters when they were only 15 and 16 respectively, grew close behind the scenes, and in the many years since they have managed to remain in touch as close friends despite their busy lives. However, fans of the heartwarming classic sitcom may not know that a dark secret lurking behind the scenes lead to an emotional encounter between the two actors, decades after they first met.
Valerie Bertinelli apologized to her sister Mackenzie Phillips for not being there for her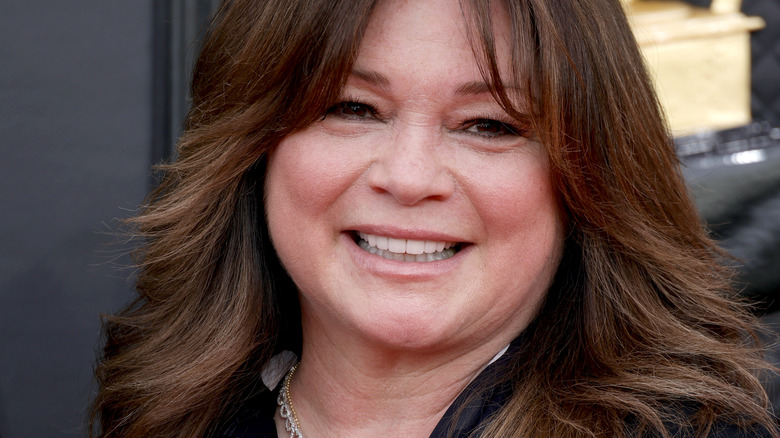 Frazer Harrison/Getty Images
Many may remember the shocking allegations Mackenzie made against her father John Phillips in her 2009 memoir, "High on Arrival," published eight years after his death. In the memoir, Phillips, who struggled with addiction from an early age, revealed that when she was 18, she woke up from a blackout one night to find her father sexually assaulting her. The two later began 10 year-long "consensual" relationship, she told Oprah Winfrey in a 2009 interview, per ABC News. The incestuous relationship finally ended only after she became pregnant and feared the baby might have been her father's. The pregnancy ended in an abortion, for which John Phillips paid.
During this stunning live interview, Phillips' former co-star Valerie Bertinelli was backstage, and only learned of the abuse, which started during their time together on "One Day at a Time" as the program was being recorded.
Per TV Guide, Bertinelli then interrupted the program and surprised Phillips with an appearance during the interview. "I had no idea what you've been through," she told her old friend. "I feel regret that I wasn't there for you as much as I could have been. I was so wrapped up in my own life ... because I've dealt with substance abuse. And so I wasn't paying attention to my sister, and I feel bad for that."
Valerie Bertinelli and Mackenzie Phillips are still good friends to this day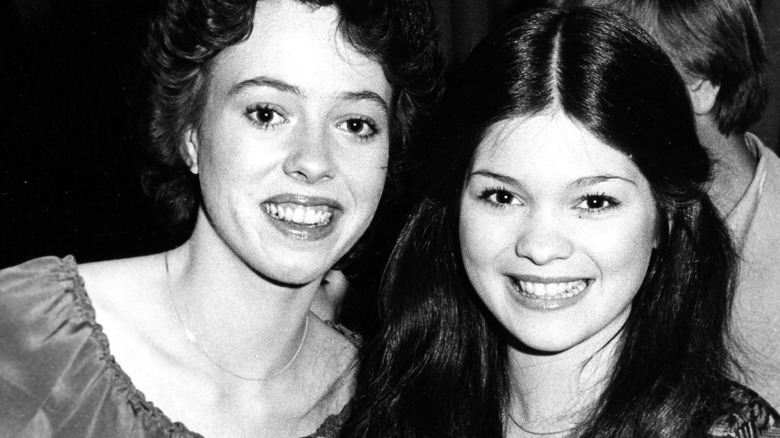 Michael Ochs Archives/Getty Images
Since that emotional 2009 "Oprah" interview, former co-stars Valerie Bertinelli and Mackenzie Phillips stayed close, and they remain friends to this day. In July 2020, the two women, along with show developer Norman Lear and a few other co-stars, reunited in a Zoom call in which they reminisced about their time together. They also remembered co-stars — including Bonnie Franklin, who played the girls' mother — they had lost. 
"I was only ever mortified if I had to kiss somebody," Bertinelli said. "Of course, I wanted to kiss Mark Hamill, but he wasn't there on the show for that." She mentioned how Phillips always charmed their male co-stars: "Every guy that would come on the show, [Phillips] and I would be like, 'He's mine! 'No, he's mine!' 'No, he's mine!' She would win every single time."
A year later, in a 2021 TalkShopLive appearance, Bertinelli confirmed she and Phillips were still in touch. "Yes," she replied when asked by a fan. "I adore Mackenzie Phillips." Bertinelli added that Phillips "just texted me the other day," as "she knew I was going through a little trouble, so she was just sending me a virtual hug." She went on to once again call her a "sister." "She is my sister from another mister," the celebrity chef and actor said. "Love her."