The Real Reason Jaden Smith Wanted To Emancipate Himself From His Parents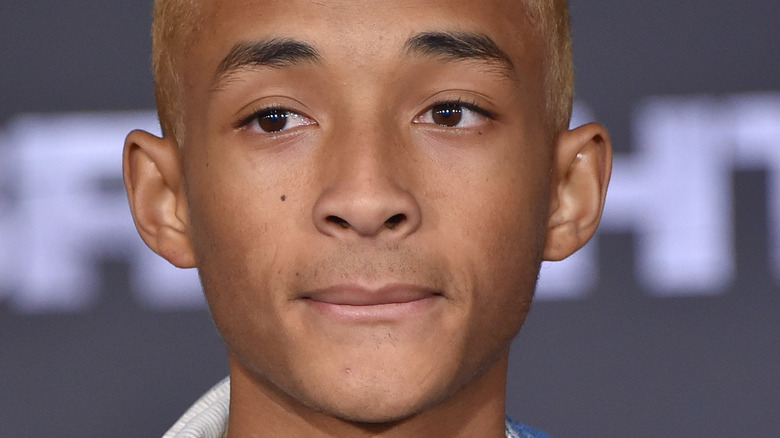 DFree/Shutterstock
The personal dealings of the Smith family — namely Will Smith, Jada Pinkett Smith, Jaden Smith, and Willow Smith — have become tabloid fodder in recent years. There was Jada's entanglement with singer August Alsina, followed by an even more awkward conversation between the Smiths on "Red Table Talk." And of course, Will's infamous physical altercation with comedian Chris Rock at the 94th Academy Awards, which resulted in the actor receiving a 10-year ban from the annual event. It seems as if public fallouts have become a regular occurrence for the once-private family.
However, long before Will and Jada found themselves embedded in a web of controversy, the family dealt with a more personal situation. Will's eldest child with wife Jada, Jaden, once made headlines himself after asking to be emancipated from his famous parents. The famous family has since spoken out about the tumultuous period, revealing why Jaden wanted to be free from his parents.
Jaden Smith was facing a lot of pressure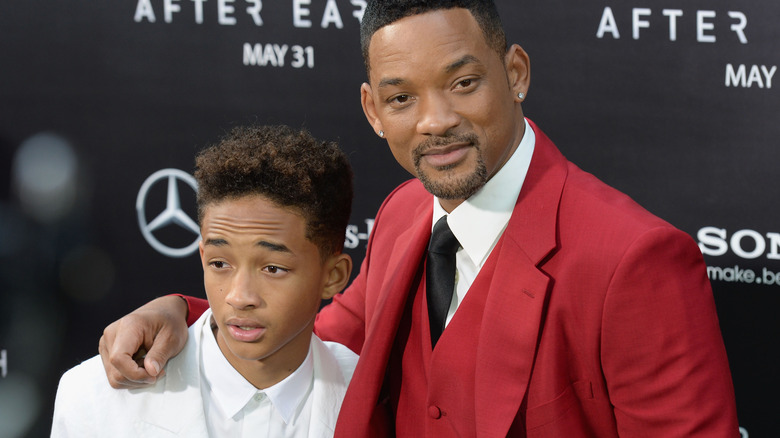 Andrew H. Walker/Getty Images
Will Smith and Jada Pinkett Smith have seemingly always had a loving relationship with their children, Jaden Smith and Willow Smith. However, Jaden — who starred alongside his father in the 2013 film "After Earth" — once asked to be legally emancipated from his parents' guardianship.
Jada and Jaden discussed the "Karate Kid" star's request during a 2018 episode of "Red Table Talk," and Jada said she was "devastated" by her then-15-year-old son's decision. "You got to a point where you told me straight-up, you were like, 'Mom, I have to leave here to live my life,'" Jada recalled. The talk show host went on to explain that although she was heartbroken by the experience, she understood why her son wanted to leave their home. She thought Jaden was "mature" for his age and wanted to get out of "the bubble" of Hollywood.
And while Jaden ultimately decided not to go through with the emancipation, his father Will still felt a bit of blame. He candidly discussed the incident in his November 2021 memoir, "Will," and revealed that his son faced a ton of scrutiny after "After Earth" failed to reach commercial success. "'After Earth' was an abysmal box office and critical failure," Smith wrote (via People). "And what was worse was that Jaden took the hit. Fans and the press were absolutely vicious ... I had coached him into the worst public mauling he'd ever experienced."
Jaden Smith's relationship with his parent remains solid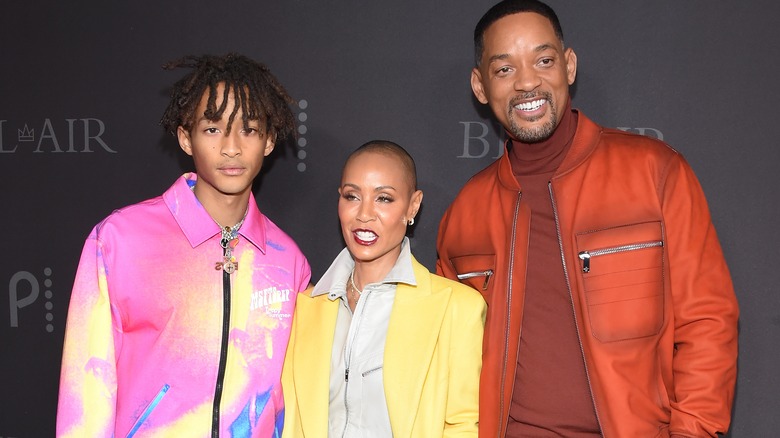 DFree/Shutterstock
It seems Jaden Smith's desire to be an emancipated minor was short-lived, as the actor told Ellen DeGeneres in 2013, that he was in no rush to leave his famous parents. "Here's the thing ... I'm not going anywhere. The thing that people don't get is everything at his house is free," Jaden joked on the talk show, pointing to his father Will Smith. "I can get anything and everything at his house, so I'm going to be there for 20, 30 years. But [Will] says as soon as I have a movie that's bigger than one of his movies, then I have to get my own house."
Jaden, now 23 years old, has since gone on to amass a successful entertainment career of his own — releasing his debut studio album, "SYRE," in 2017. The rapper also hopped on the remix to Will's song, "Icon," and joined his father on stage to perform the track during J. Cole's KOD Tour. Jaden is also the co-founder of the eco-friendly water brand, JUST Water, which comes in a carton made of plant-derived materials.