Sharna Burgess Sets The Record Straight About Her And Brian Austin Green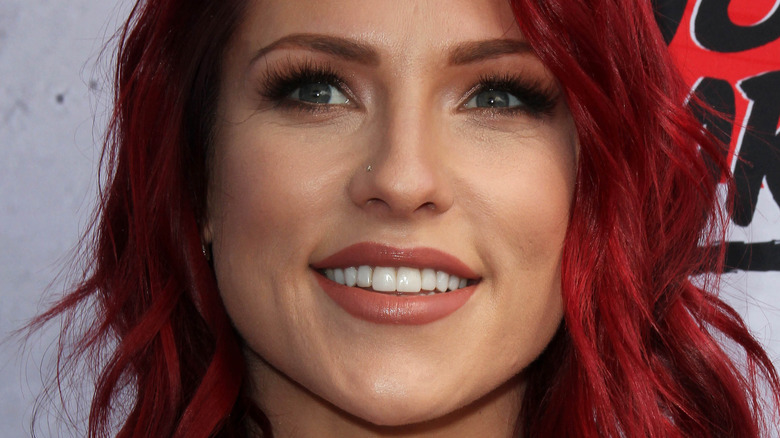 Kathy Hutchins/Shutterstock
Sharna Burgess is speaking out about what's really going on with her and Brian Austin Green. The "Dancing with the Stars" pro and Green announced that they're expecting a baby back in February, when the happy couple shared shots with E! News that showed the "Beverly Hills, 90210" star with his hand on his love's tummy during a trip to the beach.
Shortly after, Burgess confirmed the sex of their baby on Instagram, announcing that they were expecting a baby boy due in July. "And suddenly my world would never be the same. Forever greater, forever expanded and deeper. Forever abundant and unconditional," she captioned the shot, which showed Green and three of his children with their hands on her bare bump. The star is already dad to three children, Noah, Bodhi, and Journey, with his former wife, Megan Fox, while the baby boy is Burgess' first.
But while Green and Burgess prepare to become parents, rumors began to swirl that there could potentially be trouble in paradise for the two. Rumors the latter is now setting straight.
Do Sharna Burgess and Brian Austin Green live together?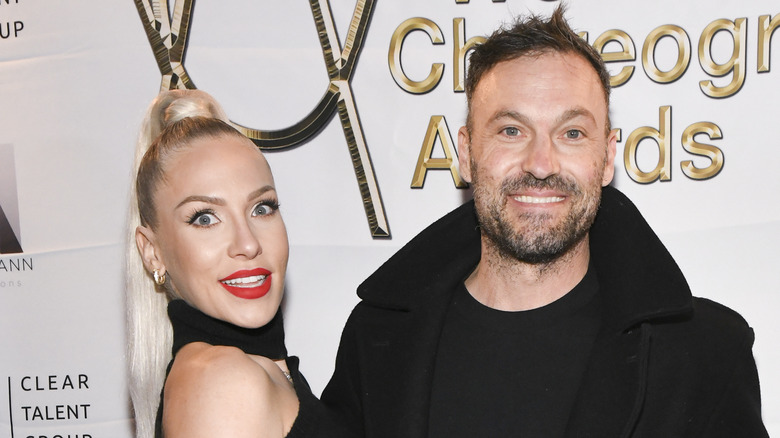 Rodin Eckenroth/Getty Images
In short, yes! Fans have been speculating that Sharna Burgess may not be living with her boyfriend, Brian Austin Green, after she revealed via Instagram Stories in May that she was house hunting. That caused fans to speculate they were living separately as they await the arrival of their baby boy — but that's not the case. 
"I sold my house because I made amazing money on it because the market is so incredible. And I'm buying a house because my mom is moving over here and I'm buying somewhere for her to live," Burgess hit back via her Instagram Stories, noting her boyfriend had been looking at the properties with her (via E! News). She then continued in part, "Is it not obvious that Brian and I live together? And what is so scary about buying a house that you don't live in?" So there we have it!
But that's not the only post via Instagram Stories that's got received some attention. In March, Sharna hit the headlines after she answered a fan's question about Green's former wife, Megan Fox. "I think many women struggle with comparing themselves to a partners [ex]. Or to other women in general," she wrote (via Entertainment Tonight). That's because society has made out that we are a b****y and competitive gender, that we can't possibly be happy with who we are without wanting what 'she' [whoever that is to you] has."