What Does Justin Hartley Really Think Of Chrishell Stause's Recent Romantic Drama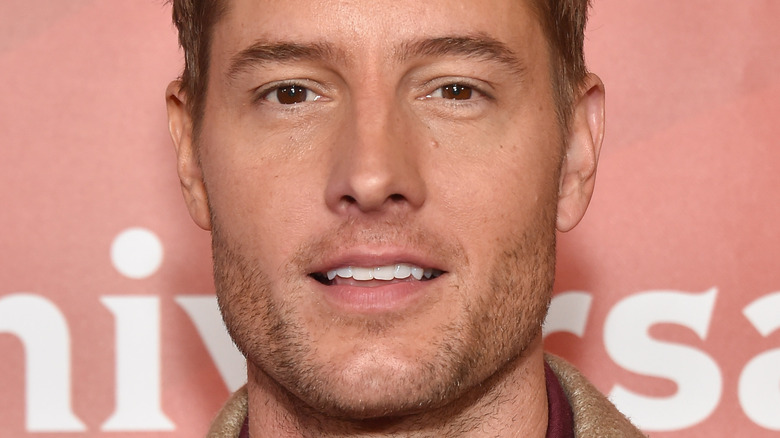 DFree/Shutterstock
You don't watch "Selling Sunset" for real estate; you watch it for drama. The Netflix mega-hit, which follows a group of good-looking LA-based real estate agents who rarely get along, is the definition of marathon-worthy TV. Season 5 wrapped in April, and the bombshell revelation was that Chrishell Stause was dating, but ultimately dumped her boss, Jason Oppenheim. Oppenheim and Stause supposedly fell in love during the off-season, but by the time the newest season ended, they decided to go their separate ways. Stause wanted kids, and Oppenheim didn't.
It was a tough break for Stause, who suffered a very public and messy divorce while filming Season 3. Her now ex-husband, "This Is Us" star Justin Hartley, let her know via text that he'd filed for divorce. "Forty-five minutes later, the world knew," she said on a Season 3 episode, explaining that the press picked the story up within less than an hour, per USA Today. "We had a fight that morning over the phone," she said. "And I never saw him since."
Stause eventually pulled herself together, sold some real estate, and started dating Oppenheim. Since she and Oppenheim split, Stause has been dating something new, and sources say Hartley has strong feelings about it.
Justin Hartley is ready to move on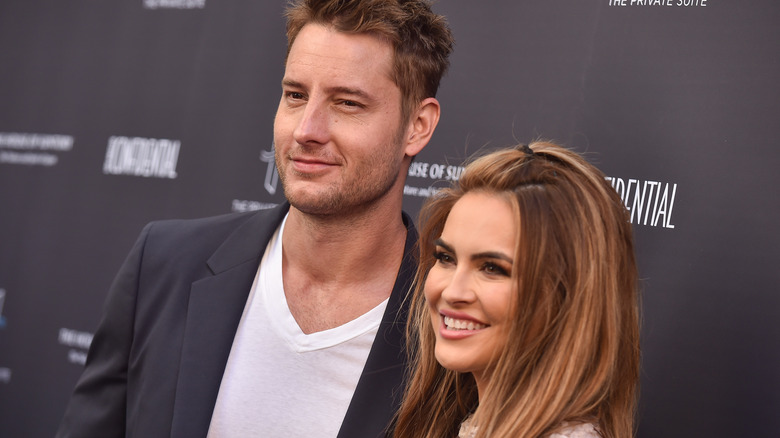 DFree/Shutterstock
After a messy divorce, Justin Hartley is ready to put the past behind him. After months of press coverage claiming that Hartley left Chrishell Stause for his "Young and Restless" co-star Sofia Pernas, he's fully done talking about it, per Entertainment Tonight. He is now married to Pernas and supposedly couldn't care less about what his ex is up to. "He tries not to pay attention to what Chrishell says or does that involves him or anything else," a source told ET. "He is happy to have moved on and put that chapter of his life behind him."
To be fair, it doesn't seem like Stause has much to say about him these days, either. Since breaking up with her boss Jason Oppenheim, Stause has been enamored with Australian rapper G-Flip. "We met last year at Halloween," G Flip explained on a May episode of "People Every Day," noting that they were both in relationships at the time. After they split from their respective partners, they "started talking" and really hit it off. "We just found a lot of similarities, even though people would think we are from like different corners of the world," she continued.
According to sources, even though they only recently went public with their relationship, things are getting serious. They reportedly moved into the home Stause bought by selling the ring she got form Hartley, per People. Looks like Stause has fully moved on from her ex too.