How Many Grandchildren Does Bob Newhart Have?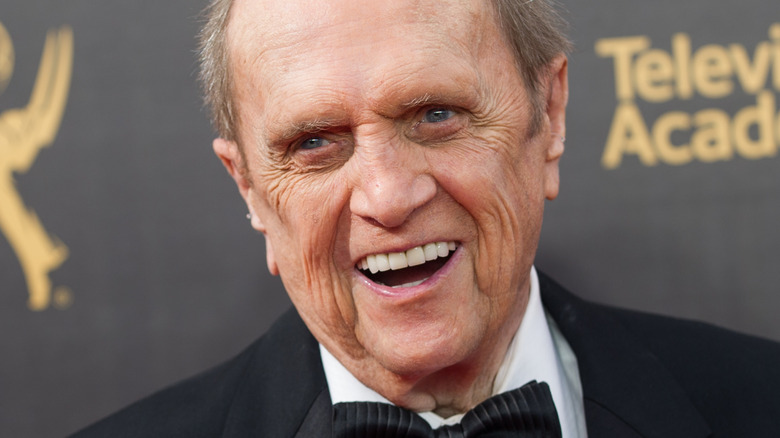 Emma Mcintyre/Getty Images
Bob Newhart is well known as one of America's most beloved comedians. He has been entertaining audiences since 1960 when he released his first live stand-up comedy album, "The Button-Down Mind of Bob Newhart." The album hit the top of the charts; the first time a comedy album had ever done so, according to NPR.
Newhart remains a major figure in Hollywood even in his 90s, most notably playing Arthur Jeffries, also known as Professor Proton, in CBS's "The Big Bang Theory" and the spinoff, "Young Sheldon." The role earned him three Emmy Award nominations and one win. 
Newhart is a notoriously deadpan comedian, but he is an entirely different person off-stage. Newhart is a family man at heart and places great emphasis on the bond he has with his many children and grandchildren. Newhart and his wife also have one of Hollywood's longest-lasting marriages.
Bob Newhart and Ginnie Quinn have 4 children and 10 grandchildren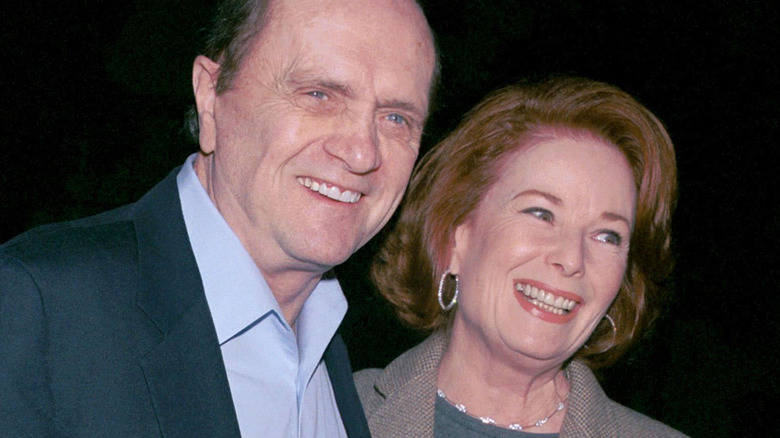 Getty Images/Getty Images
Bob Newhart first met his wife, Virginia "Ginnie" Quinn in the early 1960s when they were set up on a blind date by Newhart's friend, comedian Buddy Hackett, according to People. "I've got a girl for you," Newhart said Hackett told him. "She's going with another guy, but I don't think he's right for her, so I'm going to fix you up on a blind date. You'll meet her and you'll date and you'll get married. Then you'll have kids and you'll call one of the kids Buddy."
Of course, Hackett's predictions were spot on, as that blind date led to a marriage between the two shortly thereafter in 1963; a marriage which is still going strong to this day. Newhart and Quinn are both Roman Catholic, and as such have a pretty large family. Together, the couple had four children over 14 years, starting with Robert William Newhart, who was born shortly after their wedding in November of that year, according to Closer Weekly. Robert was followed by Timothy in 1966, and daughters Jennifer and Courtney, in 1970 and 1977 respectively. Through their four children, Newhart and Quinn have 10 grandchildren.
It is no surprise that Newhart and Quinn ended up together; though Quinn herself is not exactly a celebrity, she comes from a famous family: her father is Bill Quinn, a well-established American character actor who died in 1994.
Bob Newhart believes there is nothing more important than family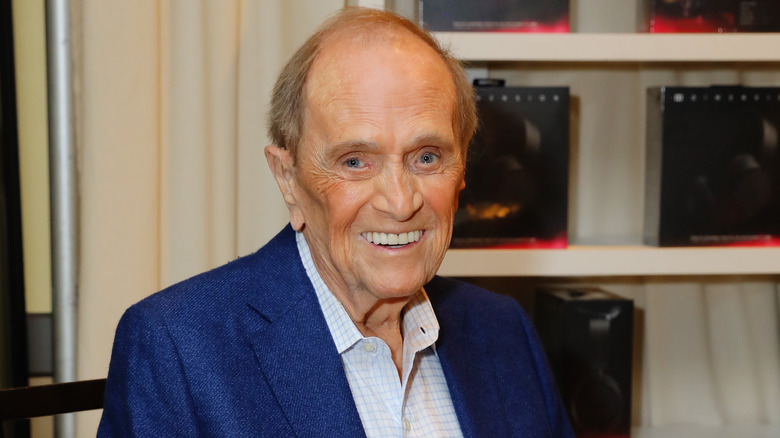 Alison Buck/Getty Images
Considering the sheer size of his family, and the closeness he seems to share with them (as demonstrated, for instance, through a number of his social media posts), it is no surprise that Bob Newhart truly emphasizes the importance of loved ones in one's life. In 2020, for instance, he said in an interview with Guideposts: "I've always said: 'I don't care how successful you've been in this business, if you haven't had a good family life, what have you really achieved? Not an awful lot'."
In addition, Newhart and his wife are not the only famous members of the family. Newhart's nephew is former Saturday Night Live cast member Paul Brittain, the latter declared in an interview during his time on the show. 
It's also no surprise why we still hear about Bob Newhart over six decades after his career first launched, as he is about to enter his 93rd year. "I get this question a lot: 'Why do you still do comedy'?" the famous comedian told People in 2019. "Why would you ever get tired of making people laugh? You never want to give up that sound, that great sound that you fell in love with 60 years ago." Of course, Newhart will surely never stop making his children and grandchildren laugh, and he will hopefully get to share his life with them for many more years to come.