More Details Emerge About The DUI Arrest Of Nancy Pelosi's Husband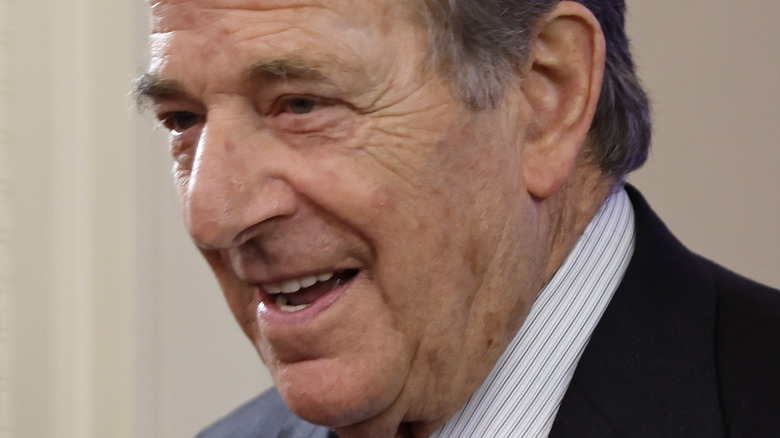 Chip Somodevilla/Getty Images
On May 28, House Speaker Nancy Pelosi's husband Paul Pelosi was arrested and charged with a DUI, which is never a great look, especially for a political spouse. According to CNN, Paul was charged with two misdemeanors — driving under the influence and driving with a blood alcohol content of 0.08% or higher — after his Porsche was hit by another car at around 10:30 at night while he was attempting to make a turn in Napa County, California. Luckily, no one was injured in the crash, but we're just now getting more information about the accident and arrest. 
So far, Speaker Pelosi hasn't commented publicly on her husband's DUI, and a spokesperson told CNN only, "The Speaker will not be commenting on this private matter which occurred while she was on the East Coast." There's a lot going on in Congress at the moment, so we have to imagine that now would not be a great time to pull Nancy's focus away from, you know, governing. 
Nancy Pelosi's husband was leaving a dinner party before he was arrested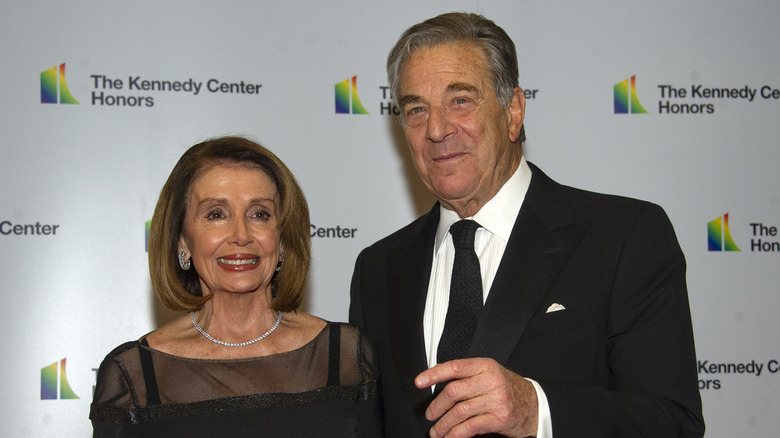 Pool/Getty Images
Paul Pelosi's spokesperson, Larry Kamer, provided a statement, per the Daily Beast, about the DUI arrest and offered a few more details about the crash, while fact-checking some other reports. According to Kamer, Paul was driving home alone from a dinner party, which was just a short distance away.
Via Fox News reporter Chad Pergram, Kamer said that while stopped at an intersection, "[Paul's] car was hit on the back fender by a Jeep heading southbound on Highway 29." Kamer added that Paul "was fully cooperative with California Highway Patrol officers who arrived a few minutes later," and, "A prior driving offense erroneously attributed to Mr. Pelosi is untrue and likely refers to another person with the same name."
We're not sure exactly which prior driving offense Kamer is referring to here, but we'll take his word for it that it doesn't exist. Meanwhile, Speaker Nancy Pelosi has been busy giving a commencement address at Brown University, and speaking at an Asian Pacific Islander Council roundtable in San Francisco, per her Twitter. Nope, nothing to see here!