What Yaya DaCosta Was Doing Before Chicago Med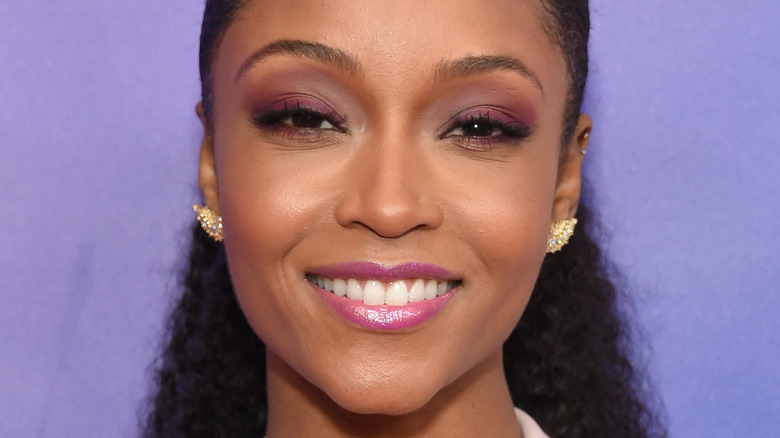 DFree/Shutterstock
Yaya DaCosta became a household name in 2015 when she joined the cast of "Chicago Med" as ER nurse April Sexton, according to Entertainment Weekly. That was the same year the Brazilian-American actor received critical acclaim for her portrayal of the legendary Whitney Houston in Angela Bassett's Lifetime biopic. "[DaCosta] nails her mannerisms, particularly when it comes to a performance of 'I Will Always Love You' — and her chemistry with Escapeta," The Hollywood Reporter's Allison Keene raved. Her time on the hit NBC medical drama was no different. 
"Chicago Med" continued to rise in the ranks of NBC's most popular shows, with DaCosta's Sexton consistently placing among the show's most beloved characters, ScreenRant noted. DaCosta has a pretty good notion as to why that was. "There's a balance between the medical world and the personal lives of the characters, and our personal lives are sometimes frustratingly not always predictable," she told CinemaBland in 2019.
In May 2021, DaCosta announced her departure from "Chicago Med" after six seasons, shocking its dedicated fanbase, Us Weekly reported. DaCosta left to star on Fox's "Our Kind of People," which premiered that September. As it turns out, April's success on "Chicago Med" gave DaCosta the confidence to accept a lead role. "It echoed something in my spirit that was like: '... I can carry a show. It's time,'" she told The New York Times. But before becoming a TV star, DaCosta found recognition in a different field — one that almost cost her acting career.
Yaya DaCosta almost won America's Next Top Model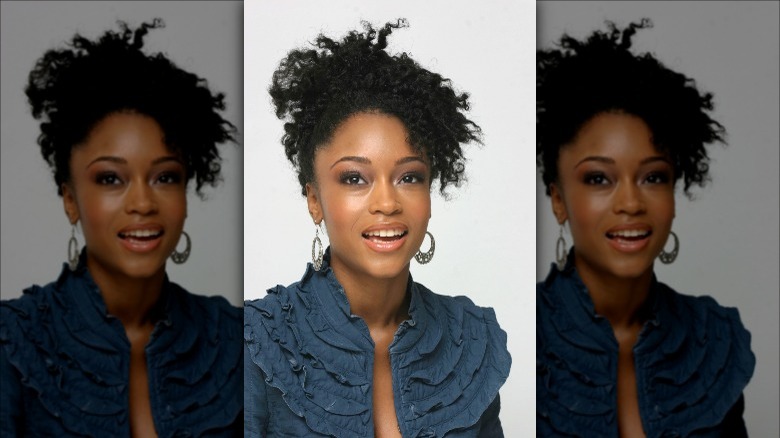 Fotos International/Getty Images
In 2004, then 21-year-old Yaya DaCosta snagged a spot among the Cycle 3 contestants of "America's Next Top Model." And she made it all the way to the finale, ending as the season's runner-up behind Eva Pigford, per the Daily Mail. The Tyra Banks-led reality show opened many doors for DaCosta, who went on to appear in myriad successful ad campaigns.
The visibility also aided her acting career, which sprung just months after the end of her "ANTM" cycle. In 2005, DaCosta snagged a guest role in the UPN sitcom "Eve," according to IMDb. Just a year later, she was sharing the screen with the likes of Antonio Banderas in "Take the Lead" and starring in independent productions. Her career continued to evolve, with DaCosta appearing in "Ugly Betty" and "All My Children" in the late 2000s.
However, DaCosta also believes "ANTM" could have just as easily hurt her acting aspirations. It became commonplace to have directors approach her to ask if she had really been on a reality show, she said on the "1on1 with Jon Evans" podcast in October. "I was told twice, 'If we had known, we might not have auditioned you, much less hired you.' This was in 2005-06 maybe?" the actor revealed. She joined "Top Model" shortly after she graduated from Brown University, which left her with quite a bit of debt. "Well, sorry, I just wanted to pay off my college loans."
Yaya DaCosta describes her experience on ANTM as 'traumatic'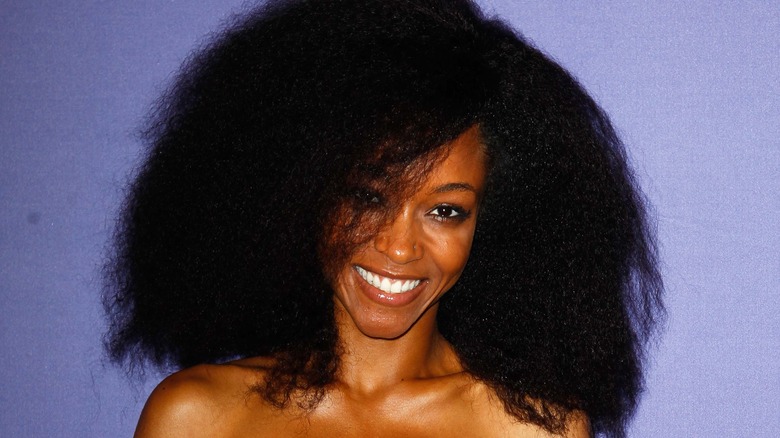 Debby Wong/Shutterstock
Being on "America's Next Top Model" was far from a perfect experience for Yaya DaCosta. In fact, DaCosta prefers to keep it buried in the past. "I have practiced such deliberate amnesia when it came to that show," she told NPR in 2014. The modeling world is vicious, and DaCosta lacked the tools to properly protect herself. "Just hearing my voice at such a young, vulnerable age, forced into this other world that I wasn't prepared for," she detailed. It took her a long time to come to terms with it. "The experiences on 'America's Next Top Model' were fun for viewers to watch but personally it was a bit traumatic and part of my healing process was to cut myself off," she told VH1 in 2015.
DaCosta has always been open about her criticism of "ANTM." In an attempt to show support for the "Love & Hip Hop Miami" star Amara La Negra, who is often criticized for rocking natural hair, DaCosta shared a couple of clips in a now-deleted January 2018 Instagram post (via Vibe) to draw comparison between the problematic takes on Black culture expressed in both shows. The "ANTM" video showed DaCosta being ripped apart for pairing her African-inspired look with a cowboy hat. "You have this intensity to prove your blackness, and I think sometimes it's overbearing," judge Rebecca Weinberg told DaCosta. DaCosta captioned her post, "Unfortunately, 14 years later, nothing has changed. Same ignorance, new show."