Cameron Diaz Reveals The Injury Preventing Her From Working Out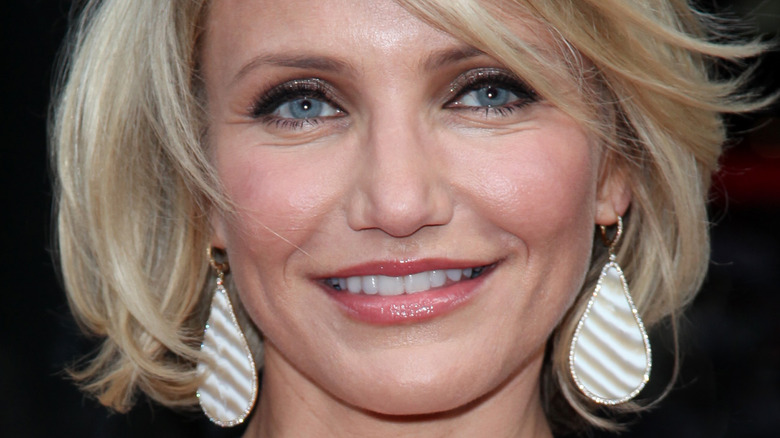 Featureflash Photo Agency/Shutterstock
Cameron Diaz is well-known for being one of Hollywood's most physically fit women. Ever since her karate-chopping days in the 2000 flick "Charlie's Angels," Diaz has wowed fans with her consistently buff figure. With longtime trainer Teddy Bass listing Pilates, strength-training, and cardio as Diaz's gym regimen, she once said of working out (via PopSugar), "Exercise for me is like eating, sleeping, and breathing. I'm consistent, and when I'm not consistent, it shows up on my body."
The actor, who is mother to daughter Raddix with husband Benji Madden, put her passion to paper by publishing two physical wellness books: 2013's "The Body Book" and 2016's "The Longevity Book." In the former, Diaz wrote (per USA Today) that although she stayed physically active her whole life, it wasn't until her "Charlie's Angels" training that she went from having a "skinny frame" to "a strong powerful body" at age 27. "It felt amazing," Diaz shared, adding, "All of a sudden I had six-pack abs ... It was an intense, physical challenge. But it woke me up to my own body and what it was capable of." 
Given this, it was shocking when the actor revealed how long she had gone without working out recently, and her reason why.
Cameron Diaz is staying calm about not working out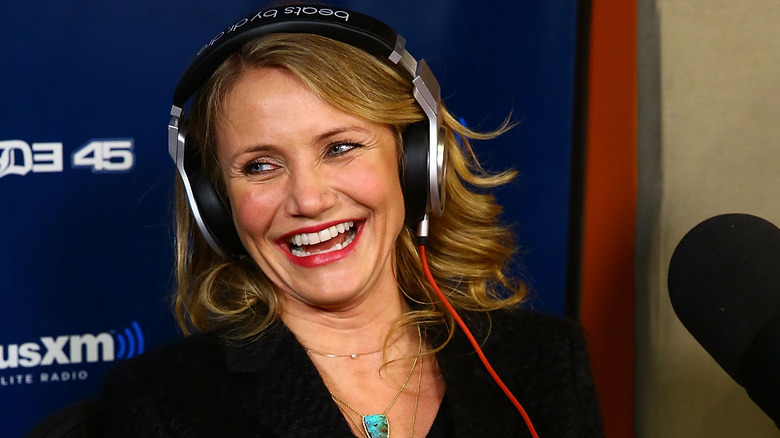 Astrid Stawiarz/Getty Images
The usually active Cameron Diaz has not worked out for a whopping eight months. In a revelation made to Gwyneth Paltrow's Goop, Diaz divulged, "I'm still healing from an injured Achilles ... I used to be really strong and really active, and I was made to sort of be still for a while."  The "Annie" star revealed she "did a lot of lying on my floor" and "just honored the fact that I had an injury." The trick was taking it one step at a time. "It's been a process of building myself back, and I feel like I'm stronger now than when I started," Diaz added.
Diaz's insight on her road to recovery can also be applied to others in different situations. As she noted, "it can happen after giving birth or any process in life that stops you in your tracks — going easy on yourself is the way through it." 
For years, Diaz has preached being gentle with oneself to achieve wellness. In her bestseller, "The Longevity Book," she wrote (via Hello!), "[Let's] stop punishing ourselves for not looking a certain way. And instead holding ourselves accountable for actually taking care of ourselves inside first, knowing the results on the exterior will be a shining side effect." What a healthy attitude, indeed!