Kris Jenner Talks Possible Keeping Up With The Kardashians Spinoffs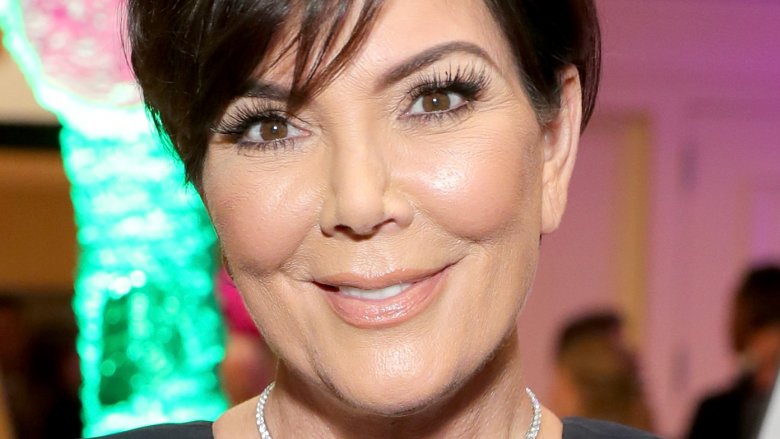 Getty Images
As if the Kardashian-Jenner family didn't already own reality TV...
In an interview with Variety published on Wednesday, Sept. 27, 2017, famed momager Kris Jenner discussed potential Keeping Up With the Kardashian spinoffs—of which there are already several. And, obviously, the 61-year-old was open to new show ideas, but she revealed that the family's not exactly looking to take on new reality TV projects.
"We're just really enjoying the success of Life of Kylie, so that's kind of where we are at right now and just enjoying that for a second," Jenner explained. "But that's kind of how it works. We don't do a spinoff every single season, so we'll see. There's always a spinoff."
But don't expect daughter Kendall to get her own show like her sister Kylie. "Kendall is really satisfied on her role in Keeping Up With the Kardashians. With her modeling career she's so busy," Jenner noted. "If she's not walking a runway, she's shooting a campaign or traveling around the world with her fashion obligations. She's a pretty busy little girl."
Same goes for Kim Kardashian and her husband, Kanye West. Jenner told Variety, "I think Kanye's got so much on his plate. He's got fashion lines and his tour and his music, and Kim is super busy with her fashion line and her kids line and her makeup line that she just launched, so she's a full-time business woman."
Jenner also shot down ideas that her grandchildren would be getting their own show in the near future. "I think that's kind of pushing the envelope. I think it's a little too early to start thinking about them. They're amazing and when they're around they are in the show but I think it's a little too early for them to have any kind of spinoff," she said.
Makes sense, considering that her oldest grandkid is just 7 years old. A bit too young for the spotlight, right? Though Kylie was only 9 years old when KUWTK first started...
Fortunately for fans of the Kardashian-Jenner clan, there's still hope for a spinoffs for other members of the famous family. Jenner said that she could see daughter Kourtney and son Rob getting their own spinoffs in the future, as they've done before. "Maybe we should come up with something for Rob and Kourtney together?" Jenner wondered.
Guess we'll just have to wait to find out what plans Jenner has up her sleeve. Given that Kim is rumored to have a surrogate carrying her third child and that both Khloé and Kylie are reportedly pregnant, we'd have to assume that Jenner is up to something big.
While we wait for more KUWTK-related news, read up on all the questionable things Mama Jenner has done "for her kids."