American Idol Star Scotty McCreery Engaged To Girlfriend Gabi Dugal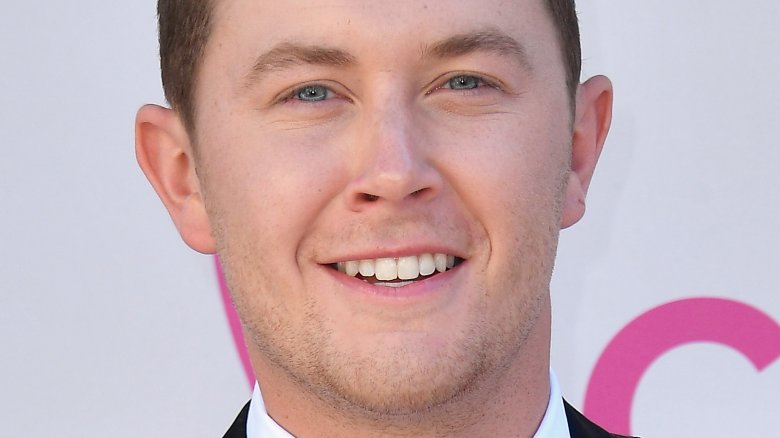 Getty Images
Congrats to the country star and his longtime love!
Us Weekly reports that Scotty McCreery, who rose to fame after winning season 10 of American Idol, is now engaged to his pediatric nurse girlfriend, Gabi Dugal. A post on his personal website explained that, on Sept. 26, 2017, McCreery proposed to Dugal at "one of their favorite places on the planet: the mountains of North Carolina."
After asking Dugal to go on a hike with him, McCreery waited for the perfect moment to pop the question, eventually getting down on one knee and asking her to marry him when they reached the top of a mountain. The post notes that McCreery helped design his fianceé's engagement ring "specifically for her."
"I've been planning this moment for so long that it feels surreal for it to have finally happened," McCreery, 23, is quoted as saying. "Gabi is the perfect girl and my true love, and I cannot wait to begin building our life together as husband and wife."
McCreery also shared a series of photos of the two together on Instagram after proposing, writing, "SHE SAID YES!!!"
McCreery and Dugal, who've been together for nearly six years, first met way back in kindergarten but didn't get together romantically until their senior year of high school.
According to Us Weekly, the two plan on marrying in 2018.
Congrats to the happy couple!
While we wait to hear all about the pair's wedding plans, read all about the stars who were surprisingly rejected for American Idol.