Kendra Wilkinson, Bridget Marquardt Remember Hugh Hefner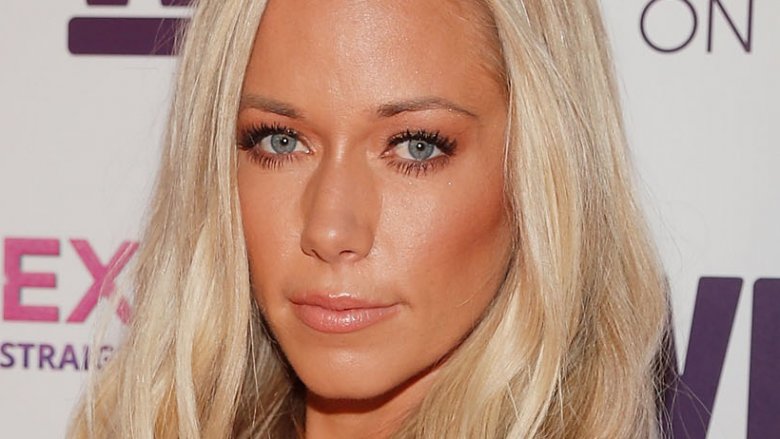 Getty Images
The stars of The Girls Next Door have paid tribute to Hugh Hefner following his passing.
Kendra Wilkinson and Bridget Marquardt were first introduced to the world as the Playboy magazine founder's girlfriends, alongside Holly Madison, on the hit E! show, which chronicled their lives at the Playboy Mansion between 2005 and 2009. Although they eventually left the show and moved on with their lives, the former Playboy bunnies are grateful for Hefner's longtime friendship.
"Hef changed my life," Wilkinson, who dated Hefner from 2004 to 2009, told Entertainment Tonight on Wednesday, Sept. 27, 2017. "I couldn't be more thankful for our friendship and our time together." She continued, "I will miss him so much but he will be in my heart forever," adding that he made her "the person [she is] today."
The Kendra on Top star had previously expressed concern for Hefner's rumored ailing health, telling E! News in April that she often "worries" for him. "But God, he's 91-years-old!" she said. "He's gonna live longer than us!"
Meanwhile, Marquardt took to Instagram early Thursday, Sept. 28 to remember Hefner, whom she dated between 2002 and 2009. Sharing a sweet photo of the pair, she wrote, "So sad but forever grateful for all the wonderful memories and amazing experiences #RIPHef #Playboy 💔."
According to ET, Marquardt revealed in July that the two had lost touch. "I was still going back to some of the parties," she said on Australia's The Morning Show. "Occasionally, my boyfriend [Nick Carpenter and] I would go back. I was still in touch with Hef — and then we kind of lost contact."
As Nicki Swift previously reported, Hefner died on Wednesday, Sept. 27. He was 91 years old. According to a statement from his rep, the legendary media mogul "peacefully passed away today from natural causes at his home, The Playboy Mansion, surrounded by loved ones." His son Cooper said in a statement, "My father lived an exceptional and impactful life as a media and cultural pioneer and a leading voice behind some of the most significant social and cultural movements of our time in advocating free speech, civil rights and sexual freedom."